When you speak of Disney, it's usually case that you think of the Disney princesses. Everyone admires and is typically the protagonist of the story. These are those of the royal family who undergo trials and tribulations before living happily ever after. This gives less light on the Disney princes, often seen as the mere prices and 'happily ever after' of the princesses. However, there are male characters that have a depth to them. Some Disney princes have moral lessons and things that you could take away. Using the lessons learned from them, you could find yourself in a better situation in life. Here are some of my favorites, and let's explore them together!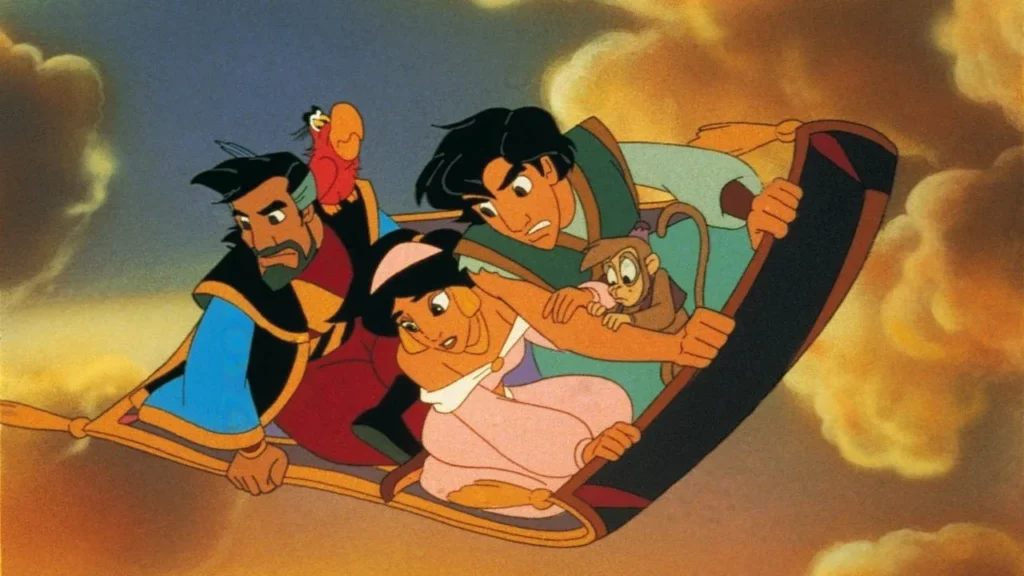 Prince Charming – If you've watched Cinderella, then you've probably heard or seen prince charming. Also known as Prince Henry, the term' prince charming' came from him. Prince Charming is a very handsome man and a very loyal husband. His story is intertwined with Cinderella, as he falls in love with her on the night of the ball. Despite being apprehensive about marrying and not wanting to find a partner, Prince Charming falls in love with Cinderella head-over-heels. The most notable feature of Prince Charming is his tenacity to find the girl he loves and being indiscriminate. As royalty, he was supposed to marry one of the high-status females at the ball. However, despite knowing Cinderella's living conditions, this does not faze Prince Charming's determination at all. It shows how love knows no bounds, and one should not base their love on superficial things such as status.
Prince Adam – Although the name might not ring a bell initially, you certainly know this prince. Prince Adam is the Beast from the show Beauty and the Beast. Although hideous-looking and very animalistic, Prince Adam turns out to have a heart of gold. Because of his cursed state, he grew weary of people and became very selfish, unkind, and fierce. However, all of these have changed once he meets Belle and finds a person worth changing for. After being with Belle, Prince Adam turned into a very gentle yet brave, handsome man. After the curse was lifted, he and Belle lived happily ever after. The moral lesson you could learn from Prince Adam is that beauty is found within, and one should never judge the book by its cover. It also teaches how people can change, despite what they are now. All Prince Adam needed was a little bit of kindness and love, and he turned out to be a great person to spend the rest of your life with.
Aladdin – A daring and courageous prince, ready to take any risks for his beloved Princess Jasmine. He is a charming and charismatic rogue who steals the hearts of all who meet him. His unbreakable spirit leads him on many daring adventures and helps him defeat the King of Thieves. With his trusty sidekick Abu and Princess Jasmine by his side, Aladdin proves that true love can conquer all.
Prince Eric– The handsome and courageous prince of the sea. His adventurous spirit leads him to take risks, but his devotion to his kingdom and people is unwavering. He has a strong sense of justice and is kind-hearted and generous. His fair skin, blonde hair, and charming smile make him a beloved figure among the people of his kingdom. The relationship between Prince Eric and Ariel is one of destiny. Their hearts are undeniably drawn to one another from the moment they meet. Ariel's curiosity for land-living leads her to explore with Eric, while Ariel's wild spirit fulfills Eric's longing for adventure. Together they embark on a journey that will shape both worlds' fates.
Prince Eugene Fitzherbert – Better known as Flynn Rider, Prince Eugene is a very different case from the usual Disney princes we are accustomed to. Firstly, in the movie Tangled, he was portrayed as a cocky thief for most of the film. He was also characterized to be very selfish and only concerned about gaining money. However, as he fell in love with Rapunzel, Flynn's true nature became evident. He gave up thieving, started living straight like an arrow, and showed admirable traits. Flynn became very selfless, laid-back, and even very dependable. His personal goals of gaining material wealth were all stripped away as he dedicated his life to Rapunzel. This goes to show how one could be a very good person despite his initial upbringing in life. Not only that, but Flynn Rider was also very dedicated and loyal to his wife, Rapunzel. The moral lesson of his story is that it's never too late to change for the better, even if it comes first as a way to get the girl of your dreams. Prince Eugene altered at the movie's end and became a very dependable man.