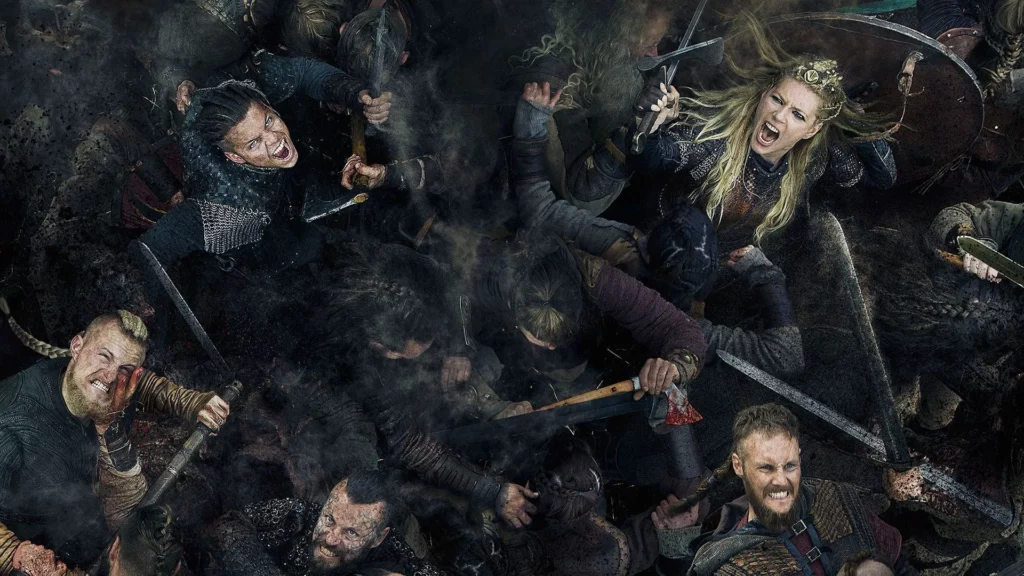 Since its debut in 2013, the historical drama series Vikings has captivated viewers with its epic story of heroism and power. The show follows the adventures of Ragnar Lothbrok, a fearless Viking warrior and leader who leads his people on daring raids and conquests. In addition to its exciting plotlines, the show is known for its talented cast of actors who bring the characters to life. From Clive Standen as Ragnar to Katheryn Winnick as Lagertha, the cast of Vikings has taken viewers on an unforgettable journey that has spanned nine seasons and counting.
Cast of Vikings are not streaming in your country?
Any of our picks not streaming in your country? ExpressVPN unlocks Reelgood and all of your streaming services, giving you access to all movies and TV shows from around the world. Stream them from anywhere with a 30-day money-back trial from ExpressVPN.
Unblock Streaming with ExpressVPN (3 months free for Reelgood users!)
Connect to a US or UK server via ExpressVPN.
Let ExpressVPN run in the background as you watch all of your movies and TV shows, securely and with no throttling or bandwidth limits.
In this article, we'll explore the incredible journey of the cast of Vikings over the years, from their humble beginnings to their current success. We'll examine how each actor has brought their unique style and talent to their respective characters and how they have grown and evolved. Finally, we'll examine how the show has impacted popular culture and why it continues to be one of the most beloved shows on television today.
The Early Years: How It All Began
When Vikings debuted in 2013, it was met with widespread approval for its innovative take on Norse mythology and gripping storylines. The show promptly earned a devoted following due in part to its talented ensemble cast that featured performers such as Travis Fimmel as Ragnar Lothbrok, Clive Standen as Rollo, Katheryn Winnick as Lagertha, Alexander Ludwig as Bjorn Ironside and Gustaf Skarsgård as Floki.
Many of these stars were relatively obscure at the time or had only appeared in small parts before joining the cast. Nevertheless, they all brought something remarkable to their characters that helped make them fan favorites. For instance, Travis Fimmel's portrayal of Ragnar was acclaimed for his intense vigor and charm, making him one of television's most cherished anti-heroes ever. Similarly, Katheryn Winnick's representation of Lagertha revealed her strength and resolution in a way that no other actor could have done justice to her character.
The Evolution of Each Character & Actor
As Vikings progressed over its nine seasons, so did each character's storyline and each actor's performance. Over time, viewers could watch each character grow and evolve in natural yet unexpected ways. For example, Ragnar went from being a simple farmer to a legendary warrior king. This storyline arc was expertly navigated by Travis Fimmel, who brought strength and vulnerability to his performance throughout this journey.
Likewise, Katheryn Winnick's portrayal of Lagertha evolved from being a shieldmaiden into a powerful warrior queen – something she could do with grace and poise thanks to her deep understanding of her character's motivations and emotions throughout her story arc. Similarly, Clive Standen's portrayal of Rollo changed significantly over time – transitioning from being Ragnar's brother-in-arms into an enemy-turned-all – something Standen did with great skill by perfectly portraying both sides of Rollo's complex character.
The Impact On Popular Culture & Why It Continues To Be Successful
History is filled with stories about brave warriors fighting against impossible odds – but few have been told like those portrayed in Vikings. The show has become incredibly popular due largely to its talented ensemble cast, who have brought these larger-than-life characters to life in ways never seen before on television or film. By combining elements from Norse mythology and history with modern storytelling techniques, Vikings has become one of TV's most beloved series ever – which explains why it continues to be successful even after nine seasons on air!
In addition to being an entertaining series full of action-packed sequences and compelling storylines, Vikings also serves as an important reminder about courage and perseverance even when faced with daunting challenges – something viewers can take away from watching each episode regardless of whether they are fans! As such, this series has immensely impacted popular culture while also inspiring generations, both young and old alike, worldwide!
Conclusion
From its humble beginnings back in 2013 until now, after nine seasons on the air – it is clear that Vikings has come a long way since then, thanks largely to its talented ensemble cast who have taken viewers on an unforgettable journey through time! From Travis Fimmel's portrayal of Ragnar Lothbrok to Katheryn Winnick's turn as Lagertha – each actor has brought something special to their respective characters while growing alongside them along this epic journey! Finally, this series will continue being successful for years later, gely in part thanks not only for its gripping storylines but also because it serves as an important reminder about courage even when faced with daunting challenges!