The 2014 remake of the classic musical Annie has cast a diverse and talented ensemble. Led by Quvenzhane Wallis in the titular role, this star-studded cast brings beloved characters to life with their own unique flair. With a cast featuring Jamie Foxx, Cameron Diaz, Rose Byrne, and more, it's no surprise that this adaptation was met with critical acclaim. Let's take a look back at some of the cast members that made this version of Annie so special.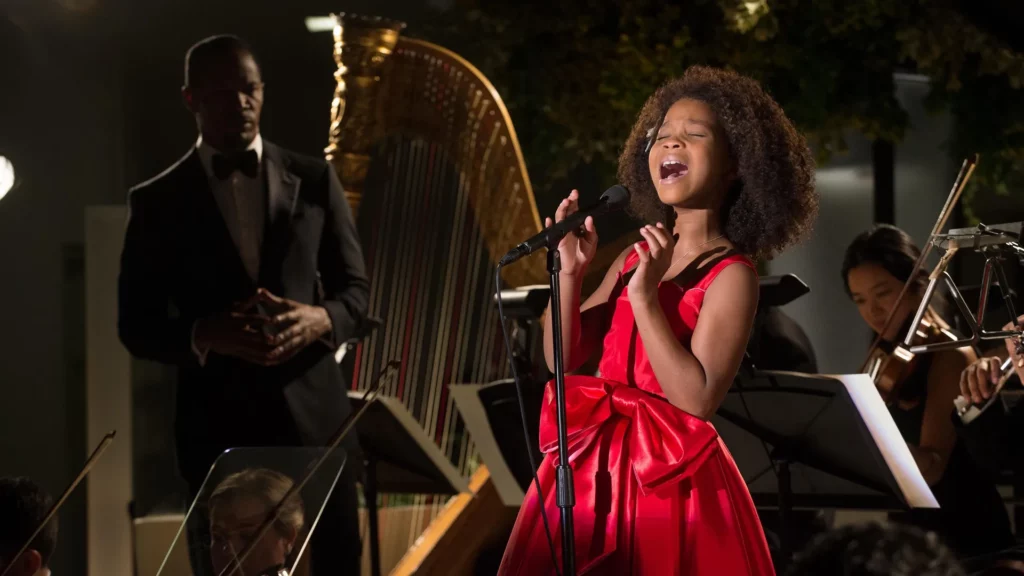 Quvenzhane Wallis as Annie
Young Quvenzhane Wallis takes on the iconic role in this family-friendly remake and does an incredible job. At just nine years old, Wallis brings fresh energy to the role of Annie and delights audiences with her infectious enthusiasm for life. Her big dreams and indomitable spirit will remain in viewers' hearts long after the credits roll.
Jamie Foxx as Benjamin Stacks
In this remake, legendary actor Jamie Foxx portrays the wealthy mayoral candidate Benjamin Stacks. Known for his comedic timing, Foxx injects a unique sense of fun into the character while imbuing him with great heart and charm. It's no wonder why he was cast in such an important role—his performance certainly makes it all worthwhile!
Cameron Diaz as Miss Hannigan
Cameron Diaz takes on the role of the strict yet ultimately loving matron Miss Hannigan. With her razor-sharp wit and acid tongue, Diaz's performance in this remake truly brings the character to life. While she may be a villainous presence in Annie's world, viewers can't help but love Miss Hannigan—despite her misguided actions!
Rose Byrne as Grace Farrell
Rose Byrne plays the warm and loyal assistant to Benjamin Stacks, Grace Farrell. Her compassionate yet no-nonsense attitude toward life makes her an ideal foil for Foxx's comedic performance. As a result, audiences watch with glee as these two characters trade witty barbs and, ultimately, come to a mutual understanding.
Bobby Cannavale as Guy Danlily
Bobby Cannavale plays the sly but kindhearted Guy Danlily in this rendition of Annie. He brings a sense of warmth and tenderness to the role that feels authentic and real. His performance certainly stands out among the cast for its charisma and charm—it's no wonder why audiences fell in love with him!
Amanda Troya as Pepper
The talented Amanda Troya portrays the lovable tomboy Pepper. With her spunky attitude and contagious energy, she lights up any scene she's in and often steals the show. Her performance brings a sense of warmth to the cast that can only be described as heartwarming!
Zoe Colletti as Tessie
Zoe Colletti plays the role of Tessie, one of Annie's foster sisters at Miss Hannigan's orphanage. She is known for her warmhearted yet mischievous nature and quickly becomes an audience favorite with her spirited performance. Her playful banter with Quvenzhane Wallis' Annie only adds to the charm of this cast.
The cast of Annie (2014) features some of Hollywood's most beloved actors in an impressive lineup, making this remake stand out from other versions of this classic story. From Quvenzhane Wallis' spirited take on the titular role to Jamie Foxx's comedic performance as Benjamin Stacks, each cast member brings something unique to their respective roles. With Rose Byrne and Cameron Diaz at the helm, this cast will remain in viewers' hearts long after the credits roll.
No matter how often it's told, Annie's story never gets old. Thanks to this talented cast, this 2014 remake of Annie will remain in viewers' hearts long after the credits roll. From Rose Byrne's compassionate portrayal of Grace Farrell to Bobby Cannavale's sly and kindhearted Guy Danlily, each cast member brought something unique and special to their respective roles. It truly was a cast for the ages—one that will be remembered for years to come!
So if you're looking for a cast that captivates audiences with charm, wit, and heartwarming performances, then look no further than the cast of Annie (2014). Quvenzhane Wallis, Jamie Foxx, Cameron Diaz, Rose Byrne, Bobby Cannavale, and more bring this beloved classic story to life spectacularly. Don't miss this cast—it's one for the books!