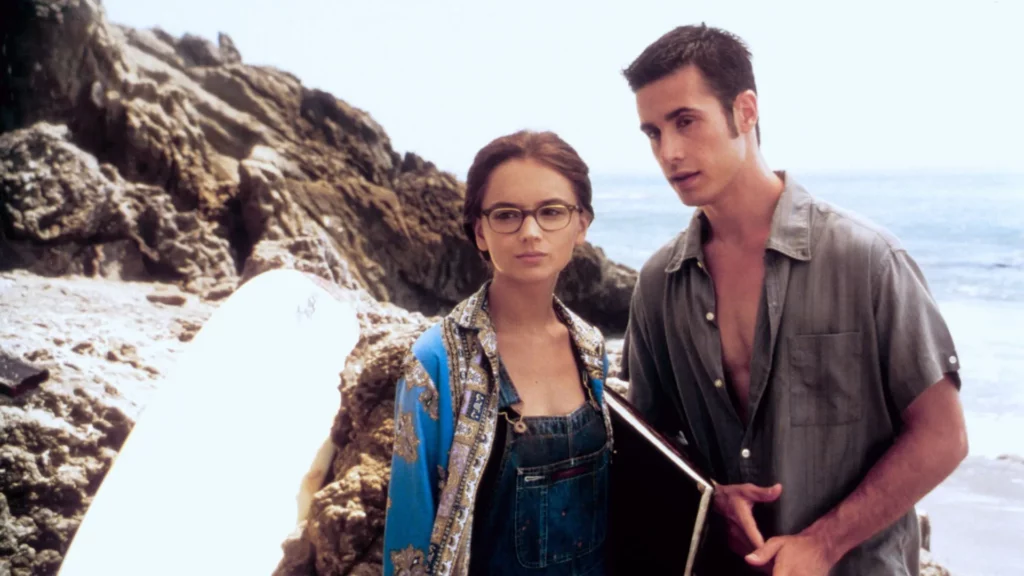 The teenage years are a time of change, growth, and exploration. Whether it's the transition from childhood to adulthood or the struggles of learning to fit in, an abundance of experiences make growing up a unique journey. No wonder movies about teenagers have become such a popular genre in the film industry. From heartfelt coming-of-age tales to wild comedies, teenage movies have it all.
This comprehensive guide explores some of the best teenage movies across various genres. We'll discuss the themes and messages in these films and how they relate to the lives of teens today. So whether you're looking for a movie to watch with your friends or want to reminisce about the good old days, you'll find something to love in this guide.
Romantic Comedies
Romantic comedies are the perfect genre to explore the complexities of teenage relationships. These films often feature two characters who must overcome obstacles to get together. In addition, the protagonists of these stories are often teenagers, which makes their stories all the more relatable.
One of the best romantic comedies for teenagers is 10 Things I Hate About You. This modern retelling of Shakespeare's The Taming of the Shrew follows two high school students, Kat and Patrick, who are forced to date each other. As the two reluctantly get to know each other, they learn to put aside their differences and fall in love. 10 Things I Hate About You is a delightful coming-of-age story that appeals to teens and adults alike.
Another great romantic comedy is She's All That. This film follows Zack, a popular high schooler who makes a bet with his friends that he can transform an unpopular girl, Laney, into the school's prom queen. However, when he gets to know Laney, Zack realizes she is more than a pretty face. She's All That is a classic teen movie that captures the awkwardness and excitement of teenage romance.
Dramas
Drama films often explore more serious themes, such as bullying, mental health, and family issues. These stories can be difficult to watch but also provide valuable lessons about resilience and hope.
The Perks of Being a Wallflower is a touching drama about a shy high school student, Charlie, struggling to fit in. As Charlie navigates the social pressures of high school, he learns important lessons about friendship, love, and acceptance. This movie will surely tug at your heartstrings and make you think about the relationships in your life.
Another great drama is The Fault in Our Stars. Based on the novel of the same name, this movie follows two teenagers, Hazel and Augustus, falling in love after meeting in a support group for cancer patients. This film is a heartbreaking but uplifting story about finding joy and hope in adversity.
Comedies
Comedies are a great way to break from the stress of teenage life. These films often follow teenagers as they embark on wild and outrageous adventures.
Ferris Bueller's Day Off is a classic comedy about a high schooler who decides to ditch school for a fun day in Chicago. With his two friends in tow, Ferris experiences a memorable day filled with hijinks and misadventures. This film is sure to delight audiences of all ages.
Another great comedy is Superbad. This movie follows two high schoolers, Seth and Evan, as they try to buy alcohol for a party. As the two stumble through their wild night, they learn important lessons about friendship, growing up, and following your dreams. Superbad is sure to make you laugh out loud.
Sci-Fi/Fantasy
Science fiction and fantasy films offer a fun escape from the mundane aspects of daily life. These stories often feature fantastical settings and characters, which can be a great way to break from reality.
The Breakfast Club is a classic science fiction movie about five high schoolers forced to spend a Saturday in detention. As the five teens get to know each other, they learn they have more in common than originally thought. This movie is a must-watch for anyone who has ever felt like an outsider.
Another great sci-fi/fantasy movie is E.T. the Extra-Terrestrial. This iconic film follows a young boy, Elliot, who befriends an alien stranded on Earth. With the help of his siblings, Elliot must find a way to get the alien home before it's too late. E.T. is a timeless classic that will make you laugh, cry, and believe in the power of friendship.
Conclusion
Teenage movies can transport us back to our teenage years or provide us with an insight into the lives of teens today. These films can make us laugh, cry, and think about the world around us. Whether you're in the mood for a romantic comedy or an action-packed sci-fi adventure, there will surely be something for everyone in this comprehensive guide to the best teenage movies.