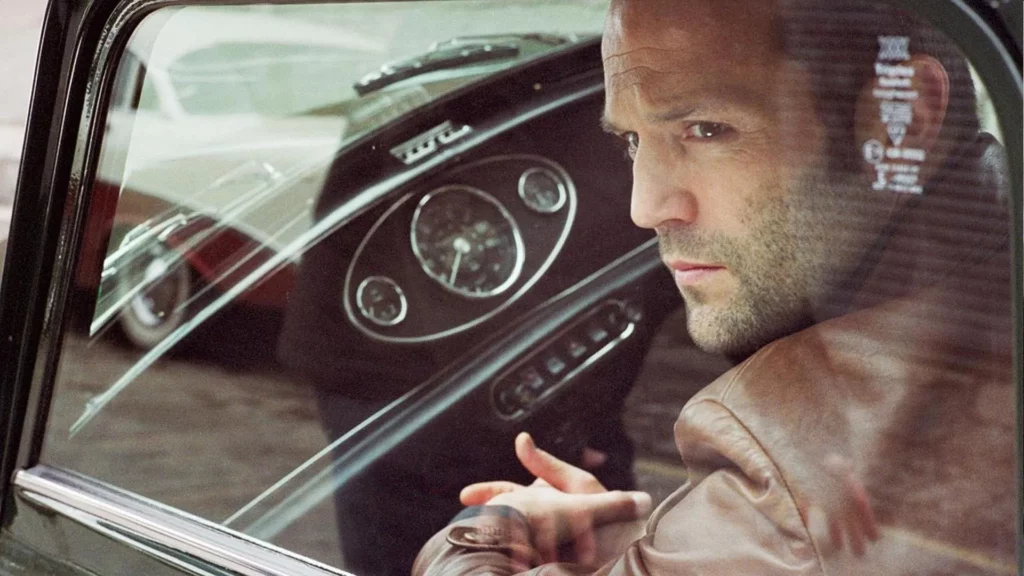 Regarding action-packed movies, few actors have the same stellar reputation as Jason Statham. His name has become synonymous with high-octane thrillers, intense stunts, and captivating performances. As an English actor, film producer, and martial artist, Statham has gained worldwide recognition for his work in various action movies. From his starring roles in the 'Fast & Furious series to his iconic performance in 'The Transporter,' Statham has established himself as one of the most iconic action stars ever. Let's look at the five best Jason Statham movies of all time.
These Best Jason Statham movies are not streaming in your country?
Any of our picks not streaming in your country? ExpressVPN unlocks Reelgood and all of your streaming services, giving you access to all movies and TV shows from around the world. Stream them from anywhere with a 30-day money-back trial from ExpressVPN.
Unblock Streaming with ExpressVPN (3 months free for Reelgood users!)
Connect to a US or UK server via ExpressVPN.
Let ExpressVPN run in the background as you watch all of your movies and TV shows, securely and with no throttling or bandwidth limits.
The Transporter is one of the most iconic action films ever and marks the beginning of Statham's rise to fame. Directed by Louis Leterrier and Corey Yuen, the film follows Statham's character Frank Martin, an ex-Special Forces soldier turned mercenary who works as a transporter. He is hired to deliver packages to unknown clients with no questions asked. But he finds himself in a dangerous conspiracy when an unexpected package is delivered. The movie is packed with incredible stunts, thrilling action sequences, and an iconic performance by Statham. It's no wonder that it's considered one of his best movies.
In this action-packed thriller, Statham plays the role of Chev Chelios, a professional hitman poisoned with a deadly toxin. To stay alive, he must keep his adrenaline levels high by doing crazy stunts and fighting through the streets of Los Angeles. Directed by Mark Neveldine and Brian Taylor, the film features some of Statham's most jaw-dropping action sequences. It's the perfect combination of comedy and action, making it one of Statham's most beloved films.
The Bank Job is a British heist thriller directed by Roger Donaldson. Statham plays the role of Terry Leather, a car dealer and petty criminal hired by a mysterious woman to rob a bank. The job seems simple enough, but it soon becomes a dangerous mission as Terry and his team find themselves in a major conspiracy. The Bank Job is a thrilling crime caper with some of Statham's best acting performances.
Snatch is a British crime comedy-drama directed by Guy Ritchie. The film follows a group of small-time criminals who get caught up in a dangerous world of high-stakes boxing and diamond heists. Statham plays the role of Turkish, a streetwise hustler who teams up with an Irish gypsy to find a missing diamond. Snatch is a hilarious and thrilling movie showcasing Statham's comedic timing and great action scenes.
The Expendables is an ensemble action film directed by Sylvester Stallone. Statham plays the role of Lee Christmas, a former British SAS soldier, and mercenary who joins forces with a group of aging mercenaries to overthrow a Latin American dictator. The movie features an all-star cast of action stars, including Stallone, Arnold Schwarzenegger, Jet Li, and more. The Expendables is a classic action movie that celebrates the legacy of Statham and the other action stars.
Conclusion
Jason Statham is one of the most iconic action stars of all time. From his iconic role in The Transporter to his hilarious performance in Snatch, Statham has starred in some of the most thrilling and entertaining action movies ever. These five films are a testament to his acting prowess and ability to captivate audiences with his incredible stunts and action scenes. No matter what type of action movie you're looking for, these five films will keep you entertained.