The word "animation" is known as "anime" in Japanese. Anime refers to animation created in Japan. Anime can be any form of animation, regardless of its origin or stylistic characteristics. Animation created outside of Japan that borrows stylistic elements from Japanese animation is sometimes described as anime-influenced animation. Anime is also a diverse medium with unique production techniques that have evolved due to technological advancement.

Anime incorporates graphic design, acting, cinematography, and other creative and unique methods. Anime production typically has its own distinct style, like how it places less focus on motion and places more emphasis on the finer points of the scenery, including the use of video effects like tilting, zooming, and other shots, along with the characters' varied appearances, including colored hair, large eyes, and other features.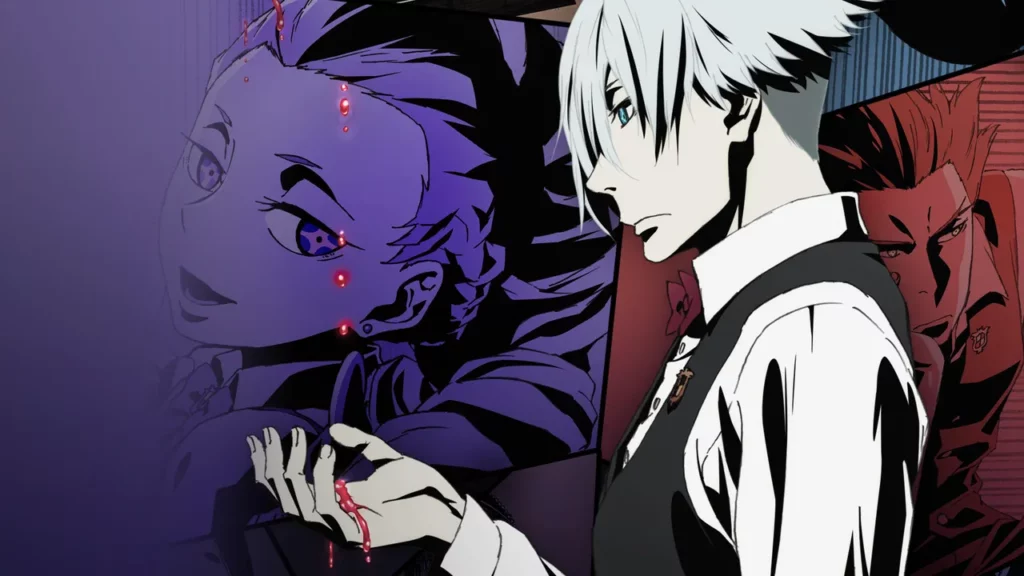 There are more than 400 production companies in the anime industry. The medium has had success on a global scale since the 1980s, which can be shown by the rise of dubbed and subtitled versions of foreign countries and its expanding availability via streaming services.

And as of right now, in this day and age, it is without a doubt one of the most watched and lucrative globally among viewers, particularly children, teenagers, and even adults. Since there are so many different genres in anime, anyone may find a theme, genre, or style they like. Romance, comedy, romance, action, adventure, tragedy, and horror are just a few of anime's many genres.
While everybody has their own preferences for the kind of anime they like to watch, occasionally those choices become monotonous or make us wish we had tried something new, such as when you want to try a new short anime series rather than those really lengthy ones. As a result, the list and compilation to be presented below are highly recommended for audiences, especially if you're looking for one of the best anime series with only a few episodes per season while still providing top-notch entertainment.
Spy x Family (2022)
The anime television series Spy x Family is based on the Tatsuya Endo manga series of the same name. The show is created by Wit Studio and CloverWorks, while Kazuhiro Furuhashi also serves as director. This recently popular series tells the tale of a spy who must start a family to complete an extremely important mission since it prevents international wars from breaking out.
The fact that he is a spy is intriguing in and of itself, but the plot also involves a telepathic child he adopts as his daughter and an assassin he agrees to marry. As a result, they all have personal secrets they keep to themselves throughout the series.

Spy x Family is unquestionably one of the most popular series of the present day since it has a nice balance of comedy and drama while tackling complex issues. The first season has a total of 12 episodes, making it perfect for binge-watching, especially if you enjoy the action, comedy, and spy genres, which provide top-notch entertainment.
Death Parade (2015)
Yuzuru Tachikawa is the creator, writer, and director of the Japanese anime television series Death Parade, which was also produced by Madhouse. The 12-episode series is chock-full of psychological suspense, thrilling situations, and an exhilarating atmosphere. Based on the plot, after passing away, spirits are brought to a purgatorial parlor where they are supposed to play games like darts and pool while having their behavior secretly observed.

The tale is particularly interesting because it introduces various characters who provide enjoyable amusement after the game. Those determined to be worthy after the game is resurrected, while those determined to be unworthy are transported to a location known as The Void.

Overall, Death Parade is a fantastic series that manages to strike a balance between various emotions and concepts without delving too deeply into any one of them. It also has just the right amount of humor to keep the plot entertaining.
Horimiya (2021)
The webcomic Hori-san to Miyamura-kun by HERO and the manga series Horimiya by Daisuke Hagiwara are combined to become the anime series Horimiya. Horimiya is a 13-episode slice-of-life rom-com that elevates shonen to a whole new level.

The story revolves around Hori and Miyamura, who at first glance appear to be complete opposites but quickly become friends and reveal to one another a side of themselves they have never revealed to anyone else. They only have one thing in common: a secret life.

Due to the development of sentiments that are visible throughout the entire show in both the main characters and supporting cast, Horimiya quickly turns into a love story. Overall, this rom-com is excellent because it avoids many of the stereotypes we see in other rom-coms. It attempts to be natural and relatable while still thrilling and enjoyable to its viewers.
Noblesse (2020)
Noblesse is a South Korean manhwa that was first published as a webtoon and later had an anime adaptation. It was authored by Son Je-ho and illustrated by Lee Kwangsu.

The story centers on Rai, a powerful noble who has been dozing off for roughly 820 years and is unaware of human progress and scientific achievements. Rai initially awakens in an empty building in South Korea and begins to adjust to the modern world's adventures and knowledge of both the present and the past.

There are a total of 13 dark fantasy, thrilling, drama, and action episodes in the series. And many fans around the world concur that it is unquestionably one of the best webtoon anime adaptations available today. Overall, Noblesse is an anime that is absolutely worth watching because it has a great plot, exciting combat scenes, distinctive characters, and plenty of action to keep you interested.
The Promised Neverland (2019)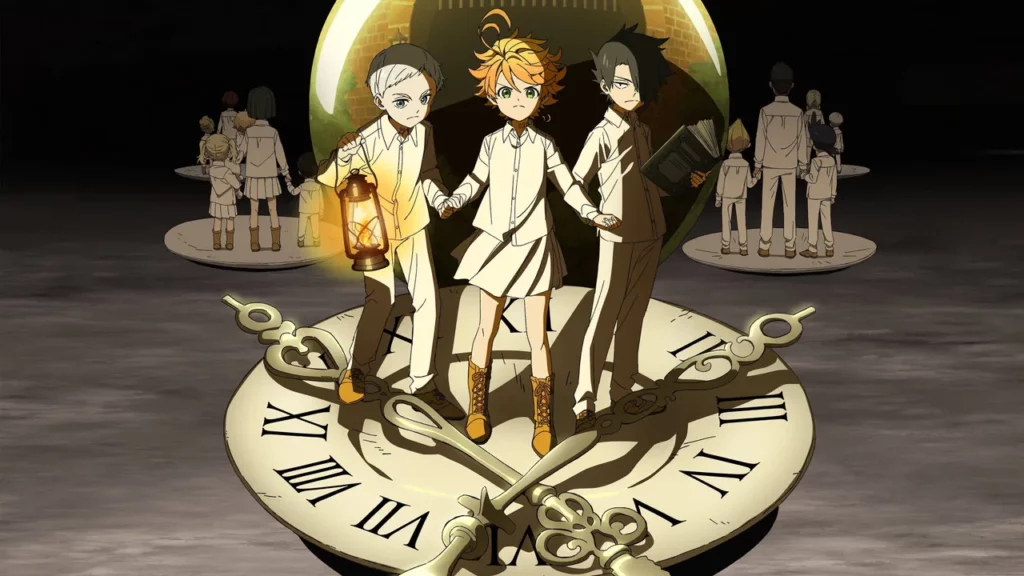 Mamoru Kanbe is the director, and CloverWorks is the animator of the Promised Neverland anime television series. The Grace Field House is the setting of the story. It is enclosed by a forest and has an entrance gate, and inside, orphans happily live together as one big family and are cared for by their mama. However, there is only one rule that they must always abide by, and that is to never leave the orphanage.

As a result, the three oldest siblings began to doubt what was happening at the orphanage. They are now about to learn the terrible fate that awaits the kids at Grace Field and the depraved nature of their adored mama.

The show, which consists of two seasons and 12 episodes each, truly features dark fantasy, science fiction, thriller, horror, and mystery elements. The series can therefore be a fantastic choice for you because it is intriguing, has a novel plot, and has very intelligent characters with tremendous character development.
One Punch Man (2015)
One is the author of the Japanese superhero comic series One-Punch Man, which was later turned into an anime series. The show is also an action-comedy anime with two seasons and a total of 12 episodes. The show's first season was produced by Madhouse, and the second season by J.C. Staff.

The show centers around Saitama, the story's main character, a hero who only chose to become one for entertainment. And after three years of specialized training, Saitama has developed into a character that is so powerful that he is practically unbeatable. It turns out that being utterly powerful is really sort of boring and makes him yearn to have a strong opponent who does not end up dying after a single punch.

Saitama's plot may seem dull because he can one-punch everyone, but after viewing the series, everyone agrees that it is excellent and almost impossible to dislike. Overall, the show has a hilarious plot and is widely regarded as one of the best animes by fans worldwide thanks to its stunning animation, comedic focus on the characters, and verifiably compelling action scenes.
Devilman Crybaby (2018)
Devilman Crybaby is a Japanese original net animation anime series that is based on Go Nagai's manga series, Devilman. The show is produced by Aniplex and Dynamic Planning, directed by Masaaki Yuasa, and animated by Science SARU.

The story opens with demons reawakened and mankind in chaos. Ryo, a mysterious companion, guides a sensitive demon boy into a vicious struggle against evil. Since humans cannot defeat the magical power of demons, they believe that the only way to defeat the demons is to acquire their abilities. Ryou advises that Akira fuse with a demon so that he becomes Devilman, a being with a demon's might and a human's soul.

Devilman Crybaby has generally engaging narratives, beautiful visuals, and a unique story that sets it apart from other television offerings. Despite how horrifying it frequently becomes, it is also surprisingly simple to enjoy. Others might not enjoy some of the scenes' gloom, but it's still worth watching.
Charlotte (2015)
Charlotte is an anime series directed by Asai Yoshiyuki and animated by P. A. Works. The series consisted of a total of 13 episodes filled with supernatural fiction, comedy, and drama. Charlotte, a character in the series, is situated in a setting where children with exceptional abilities congregate and attend classes together.

In the alternate universe in which Charlotte is set, a short-period comet named Charlotte orbits the Earth once every 75 years, scattering enough dust in its wake that, when preadolescent children inhale it, a small fraction of them develop superhuman skills when they reach adolescence. And Yuu is one of those people. However, she is able to live a normal life by keeping her capabilities hidden. This is because she does not want to harm anyone with her extraordinary powers.

Charlotte is a fantastic story overall since it examines the otherworldly lives of these characters and the cost of being unique. The series was enjoyable as it also featured an unexpected storyline twist that you might find incredibly interesting.
The Misfit of Demon King Academy (2020)
The Japanese light novel series The Misfit of Demon King Academy was written by Shu and drawn by Yoshinori Shizuma. Later, the series was adapted into an anime series with a total of 13 romantic, magical, isekai, and adventure anime episodes that gave fans anticipation of top-notch entertainment.

In the plot, the demon king, Anos Voldigoad, agrees to give his own life in exchange for the human hero Kanon's life to bring about peace after 2,000 years of unending battles and strife. When Anos reincarnates 2,000 years later, he discovers that society has changed, with sovereign demons now cruelly ruling over lower-class hybrid demons in a culture that places more value on Anos's pureblood ancestors than on the demons who procreated with humans and spirits.

With the exception of the OP main characters, this anime feels entirely new. However, the animation and character designs are also excellent. The story has a strong character, a solid plot, and some fantastic plot twists that will provide fans with hours of enjoyment.
My Dress-up Darling (2022)
The Japanese manga series My Dress-Up Darling was created by Shinichi Fukuda and later had a film adaptation produced by the studio CloverWorks. There are 12 episodes of the Romcom Slice of Life series, which are filled with the most exciting and perfect for audiences who like this genre.

The story begins with Wakana Gojou, a high school student who is passionate about crafting Hina dolls. He struggles to make friends or even converse because no one can relate to his fixation. However, he finds a new use for his stitching abilities once Marin Kitagawa, the most popular girl in the university, shares her own secret.

At the heart of it all, My Dress-Up Darling heralds a modern generation of romantic comedy anime. As a whole, the series is truly amazing since it introduced fans to a new kind of romantic partnership. It's a cheerful show with excellent characters that is absolutely worth watching.
There are a plethora of distinct genres and subgenres in anime overall. Action, humor, slice-of-life, drama, tragedy, historical, supernatural, magic, and romance are some of the most well-liked genres, although it all depends on the audience's preferences. There is no better series than the others because some people may also enjoy long anime, and some people may not. Anime has been so popular and has affected us in various ways. One way that anime can affect people is, for example, the attitudes and behavior where people adopt and copy the attitudes and behaviors of the characters, even though this only happens in a fictional setting. This means that picking outstanding and excellent anime is highly advised because it has been shown that watching it can have an impact on your attitudes and behavior.