The Ice Age movie franchise has come a long way since the classic 2002 movie of the same name. Following that movie's debut, four more movies have made it onto screens worldwide, each as entertaining and memorable as its predecessor. To honor these 6 movie masterpieces, here are the 6 Ice Age movies of all time – movie night will never be the same! From quirky new characters to mind-blowing animation, each movie takes viewers on an unforgettable journey with likable protagonists you root for throughout their adventures. So grab your popcorn, sink into your seat, and prepare to watch some of the best movie moments in animation history!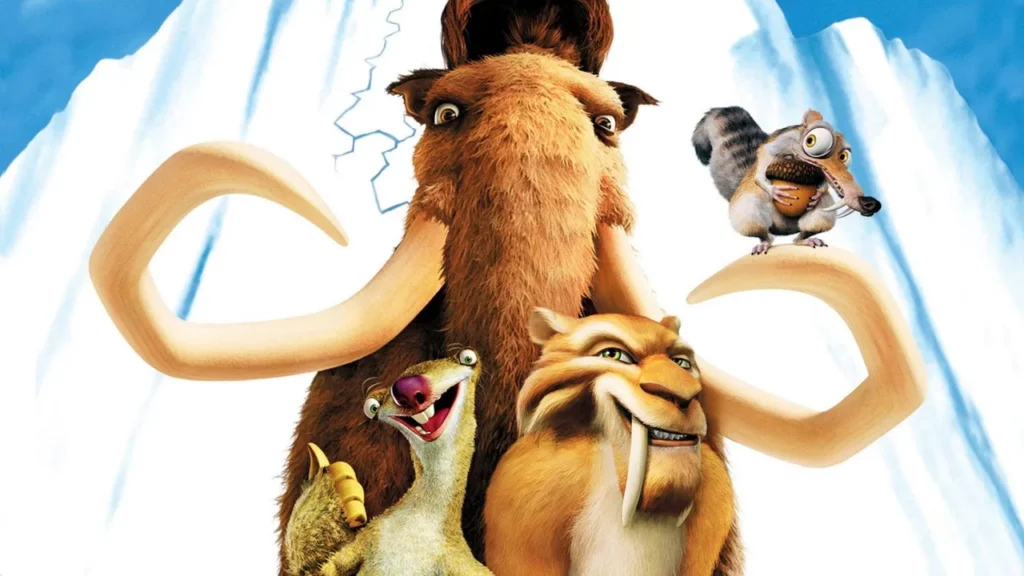 Ice Age (2002)
Ice Age (2002) is a movie that has delighted movie-goers of all ages. Its charming characters and the movie's storyline have elicited a fondness in its audience's hearts that won't soon be forgotten. From its heartwarming soundtrack to the jokes scattered throughout, it's no wonder why Ice Age remains an all-time favorite to this day. It has been over 18 years since groups of friends, families, and movie enthusiasts first watched this movie, and yet we still remember it as if it was released yesterday – that is the power of the Ice Age!
Ice Age: The Meltdown (2006)
Ice Age: The Meltdown (2006) is a movie that has stood the test of time and will remain a classic for years to come. Featuring lovable characters like mammoth Manny and woolly rhino Sid, viewers are sure to be entertained. After the original movie's success, the sequel delivers laughs, thrills, and emotional moments. Boasting amazing animation and an entertaining story, it's no surprise that Ice Age: The Meltdown is one of the highest-grossing animated films ever made! This movie is an unforgettable adventure that audiences of all ages will love.
Ice Age: Dawn of the Dinosaurs (2009)
Ice Age: Dawn of the Dinosaurs (2009) is a movie unlike any other. It follows the characters of Manny, Ellie, Diego, and Sid on an exciting journey filled with difficult adventures and great discoveries. Traveling deep into the ice age world, they encounter a new species with extraordinary traits and find themselves in a place they never thought they'd be: lost in an underground lost world surrounded by dinosaurs. With their newfound friend Buck at the helm of their exploration, Manny and his friends must confront their greatest fears to find a way out and ultimately get back home safe and sound. This movie takes viewers on an unforgettable experience that will make them laugh, cry, and everything in between.
Ice Age: Continental Drift (2012)
Ice Age: Continental Drift, released in 2012, marked the fourth movie in the beloved animated franchise. Sure to please fans of all ages, the movie follows Scrat, Manny, and Sid as they join forces with a rag-tag group of seafaring pirates in their quest to reunite with their loved ones. Along their dangerous journey, viewers are taken on an epic sea adventure that is sprinkled with friendship, humor, and some colorful high-seas characters. Ice Age: Continental Drift captures the familial moments between such lovable movie icons and offers a powerful reminder that family always comes first!
Ice Age: Collision Course (2016)
Ice Age: Collision Course (2016) is a movie that transports you to a hilariously entertaining world of intergalactic mayhem. It follows the lovable characters we've grown to adore and takes them on a thrilling rollercoaster of adventure, with plenty of emotional moments sprinkled in. This movie has everything from lightning storms and divine astroids to an all-star supporting cast. Fans of the series will be delighted by the new, fantastic story at hand, while newcomers will be charmed by classic Ice Age humor and reliability.
The Ice Age Adventures of Buck Wild (2022)
Buck Wild, the movie with moviegoers everywhere buzzing with anticipation when it was first announced in 2022, is finally here! Despite being set during the Ice Age, the movie captures the modern moviegoer's attention by striking a perfect balance between action and humor. From its breathtakingly beautiful long shots to its wacky misadventures, Buck Wild will take moviegoers on an unforgettable journey as our hero embarks on a quest for adventure amidst sabertooth tigers and woolly mammoths. If you're searching for a movie that will entertain from start to finish, Buck Wild won't disappoint – don't miss out!
Overall, the Ice Age movie franchise has captivated viewers worldwide with its heartwarming stories and lovable characters – it's no wonder these movies continue to draw in audiences of all ages!