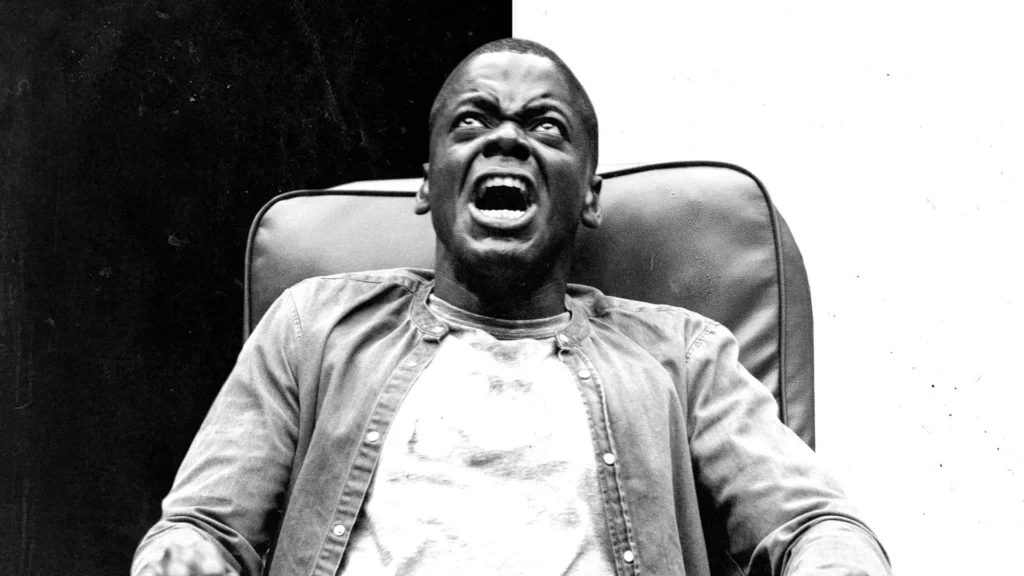 The horror genre often relies on jump scares and gore to shock viewers, but psychological horror films are a unique breed of terror. These films are often more cerebral, exploring the depths of our minds and the darkness within us. As such, they can leave us unsettled long after the credits have rolled. Here we look at five psychological horror films that will leave you disturbed and disconcerted.
These Best Psychological Horror movies are not streaming in your country?
Any of our picks not streaming in your country? ExpressVPN unlocks Reelgood and all of your streaming services, giving you access to all movies and TV shows from around the world. Stream them from anywhere with a 30-day money-back trial from ExpressVPN.
Unblock Streaming with ExpressVPN (3 months free for Reelgood users!)
Connect to a US or UK server via ExpressVPN.
Let ExpressVPN run in the background as you watch all of your movies and TV shows, securely and with no throttling or bandwidth limits.
Kubrick's classic adaptation of Stephen King's novel is regarded as one of the greatest psychological horror films ever made. The Shining tells the story of Jack Torrance (Jack Nicholson), an aspiring writer who works as the winter caretaker at the isolated Overlook Hotel. As Jack slowly descends into madness, his wife Wendy (Shelley Duvall) and son Danny (Danny Lloyd) must fight to survive his increasingly violent behavior. Kubrick's masterful direction creates a sense of dread that builds throughout the film, culminating in one of the most iconic endings in horror history.
Roman Polanski's classic film is a masterclass in suspense and paranoia. Rosemary Woodhouse (Mia Farrow) moves into an old apartment building with her husband, Guy (John Cassavetes), only to discover that it is home to a coven of witches determined to use her unborn baby for their dark purposes. Polanski creates an atmosphere of unease throughout the film, keeping viewers guessing until its shocking climax.
Jennifer Kent's acclaimed debut feature is a haunting exploration of grief and mental illness. Amelia Vanek (Essie Davis) is struggling to cope with her son Samuel's (Noah Wiseman) behavioral issues when a mysterious children's book called "The Babadook" arrives on their doorstep. Soon Amelia is terrorized by a sinister presence that may or may not be real. Kent creates an unnerving atmosphere throughout the film, culminating in a powerful exploration of motherhood and loss.
Takashi Miike's cult classic is one of the most unsettling films ever made. Aoyama (Ryo Ishibashi), a widower looking for love, holds auditions for potential partners only to find himself falling for a mysterious woman named Asami (Eihi Shiina). But as their relationship progresses, Aoyama finds himself drawn into Asami's dark past and twisted desires. Miike slowly builds tension throughout the film until its shocking climax that will stay with you long after it ends.
Christopher Nolan's classic adaptation of Get Out is one of the best psychological horror movies ever made and one of the most important films about race in recent years. When Chris Washington (Daniel Kaluuya) visits his girlfriend's parent's house, he discovers something sinister beneath their seemingly idyllic exterior and soon finds himself caught up in their terrifying agenda. Jordan Peele expertly blends comedy with horror while exploring themes such as racism and white privilege. Get Out will leave you feeling disturbed yet inspired.
Conclusion
Psychological horror films can be some of the most unsettling types of movies around, leaving us feeling disturbed long after they have ended. The five films listed here are some of the best examples from this genre, combining masterful direction, compelling performances, and thought-provoking themes. So whether you are looking for something creepy or more thought-provoking, these five psychological horror films will leave you shaken.