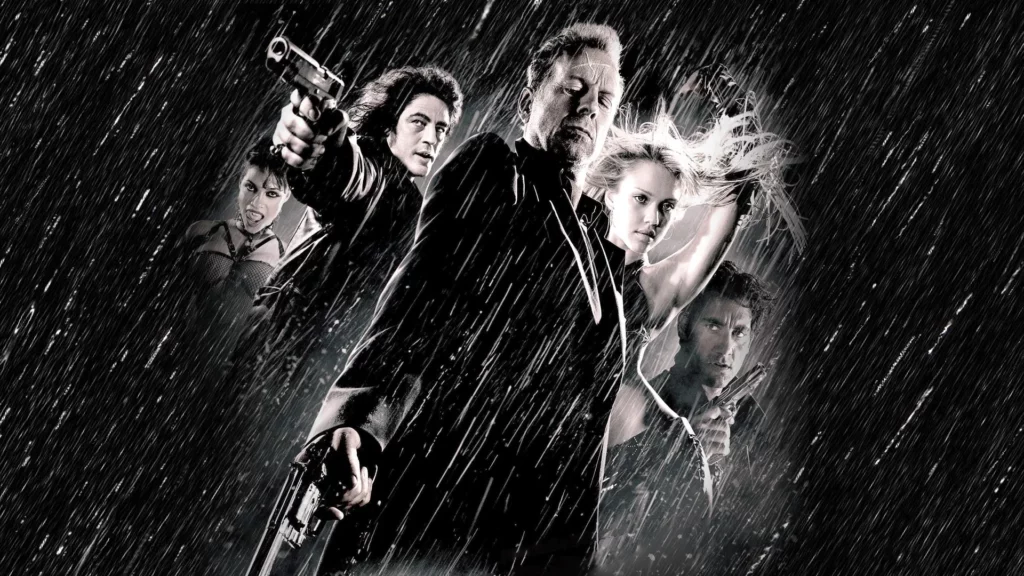 These Best movies from 2005 are not streaming in your country?
Any of our picks not streaming in your country? ExpressVPN unlocks Reelgood and all of your streaming services, giving you access to all movies and TV shows from around the world. Stream them from anywhere with a 30-day money-back trial from ExpressVPN.
Unblock Streaming with ExpressVPN (3 months free for Reelgood users!)
Connect to a US or UK server via ExpressVPN.
Let ExpressVPN run in the background as you watch all of your movies and TV shows, securely and with no throttling or bandwidth limits.
2005 was a banner year for films, with a great selection of offerings that have become classics in the years since. From the heartwarming fantasy of Harry Potter & The Goblet of Fire to the comic book action of Batman Begins, 2005 had something for everyone. Here are our choices for the top 10 best movies from 2005:
1) Brokeback Mountain: With its extraordinary saga of two cowboys falling in love, this romantic drama produced an internet phenomenon throughout the globe. Boasting a stellar cast featuring the remarkable talents of Heath Ledger and Jake Gyllenhaal, this cinematic masterpiece swiftly attained classic status courtesy of its profoundly gripping and emotionally evocative narrative.
2) The Constant Gardener: A thrilling mystery, The Constant Gardener follows the story of an embassy worker whose wife is murdered while investigating a shady corporate conspiracy. The tale of justice and revenge is compelling and surprisingly emotional.
3) Walk the Line: Another hugely successful biopic, Walk the Line stars Joaquin Phoenix and Reese Witherspoon in the roles of Johnny Cash and June Carter. The singing and acting performances are both gripping and powerful.
4) Sin City: This innovative noir-style graphic novel adaptation was one of the most visually arresting films of the decade. Starring Bruce Willis, Clive Owen, Mickey Rourke, and Jessica Alba, Sin City combines stylish visuals with a gritty crime story.
5) King Kong: Peter Jackson's remake of the classic 1933 monster movie was a resounding success and is one of the best blockbusters of the last decade. A visually exciting thrill ride and performance from Andy Serkis make King Kong a must-see.
6) The Goblet of Fire: An esteemed entry in the iconic Harry Potter series, this fourth installment, cherished by many, reigns supreme. A splendid fusion of captivating narration, pulse-pounding action sequences, and profound sentiments renders it an adored cinematic treasure through the ages.
7) Pride & Prejudice: An adaptation of one of the most beloved books of all time, Pride & Prejudice stars Keira Knightly as the notorious Elizabeth Bennet and brings the classic story to life.
8) In the delightful comedy "The 40-Year-Old Virgin," Steve Carell shines in one of his earliest roles, portraying a middle-aged man navigating the complexities of the dating realm. Embracing crude humor and delightfully awkward romantic moments, this movie endures as a beloved R-rated classic cherished by audiences worldwide.
9) Cinderella Man: This inspiring drama stars Russell Crowe as real-life boxer Jim Braddock. He rises from hard times to achieve success in the boxing world despite the odds stacked against him.
10) Gotham Rebirth: In Christopher Nolan's rendition of the iconic Batman saga, a revitalizing breath infused new vigor into a formerly stagnant series. This cinematic triumph showcases an intricate narrative, pulse-pounding action sequences, and impeccable portrayals by Christian Bale, Michael Caine, and Liam Neeson.
Here are our selected choices for the finest films of 2005, highly recommended for those seeking timeless entertainment. Although numerous remarkable movies graced that year, these ten selections shine with enduring impact and captivation.