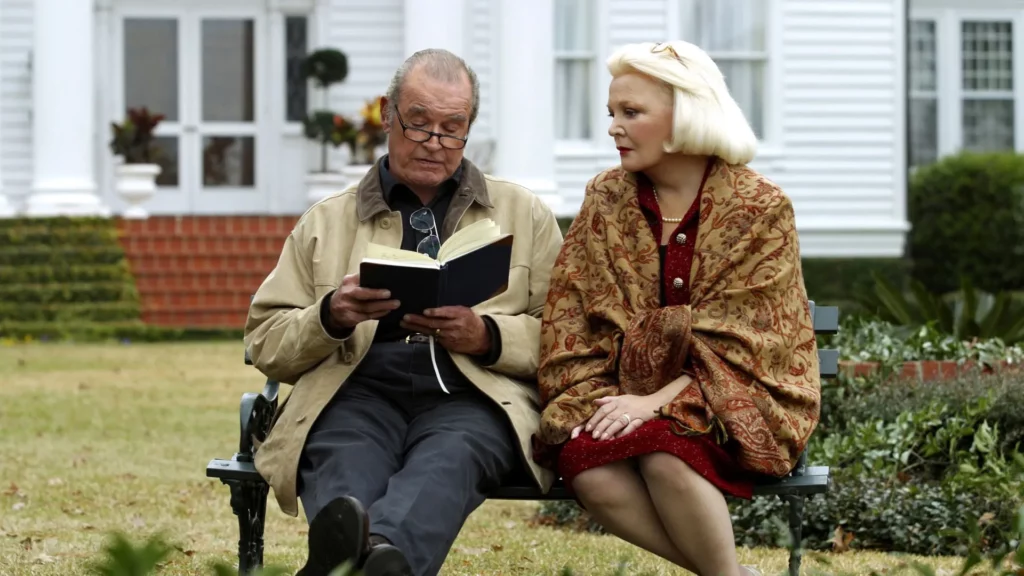 Romantic films have woven their way into the tapestry of our existence ever since they graced the grandiose cinema. These films provide us a glance into various relationships between couples, from heartbreaking love stories to awe-inspiring couplings, and even give us the sagacity to enhance our own. There are already more options than ever for couples looking for romantic movies. Finding the best choices for couples might be difficult when there are so many excellent movies at our disposal.
These Best movies for Couples are not streaming in your country?
Any of our picks not streaming in your country? ExpressVPN unlocks Reelgood and all of your streaming services, giving you access to all movies and TV shows from around the world. Stream them from anywhere with a 30-day money-back trial from ExpressVPN.
Unblock Streaming with ExpressVPN (3 months free for Reelgood users!)
Connect to a US or UK server via ExpressVPN.
Let ExpressVPN run in the background as you watch all of your movies and TV shows, securely and with no throttling or bandwidth limits.
Here is a list of the best love stories that will enthrall lovers in a shared romantic daydream. These extraordinary cinematic gems promise to reignite loving flames and imbue cherished memories inside the hearts of twain, whether it be a heartfelt pursuit for a Valentine's Day spectacle or a yearning to indulge in cherished moments.
Unveiled in 1995, "Before Sunrise" stands as a quintessential romantic opus under the astute direction of Richard Linklater. The film chronicles the odyssey of two erudite academicians traversing the enchanting expanse of Vienna, entwined in an amorous expedition. All along their journey, they unlock the essence of love and discern the profound significance of heeding the heart's call. Despite exuding a vintage charm, the movie's narrative and personas transcend the ages, remaining timeless and ceaselessly igniting couples to dare seize the moment.
The Notebook, an emotionally poignant romance film helmed by Nick Cassavetes, intricately weaves the tale of a couple as they traverse through adversities, nurturing an enduring bond that transcends time. It's one of those movies that couples find themselves watching more than once, simply because it's so romantic and inspiring. Notebook shows that even in the most difficult of times, love can still prevail.
This romantic dramedy written and directed by David O. Russell stars Bradley Cooper and Jennifer Lawrence. Silver Linings Playbook follows Pat (Cooper) as he struggles to rebuild his life and find love again. It's a unique take on the romantic comedy genre and shows us the strength of two people who can overcome all odds together.
Enveloped within the enchanting summer of 1983, 'Call Me By Your Name' emerges as an evocative coming-of-age opus. Under the deft direction of Luca Guadagnino, the narrative unfurls the poignant tale of Elio (Timothee Chalamet), as he ventures into an amorous entanglement with Oliver (Armie Hammer), amidst the resplendent tapestry of Italy's scenic vista. Despite the chasm of age betwixt them, these two souls discover solace within each other's company, forging a profound emotional bond that transcends societal conventions.
Love Story is a classic romantic drama directed by Arthur Hiller. This timeless love story between a Harvard pre-med student and a Radcliffe music major has inspired generations of couples to stick together no matter what life throws at them. Following the couple through their ups and downs, the movie proves that it's the small moments and the little effort that make all the difference in a relationship.
These are just a few of the best romance movies for couples. Whether you're looking for something on the lighter side or something more serious, these movies can bring couples closer together and the shared experience will leave a lasting impression.