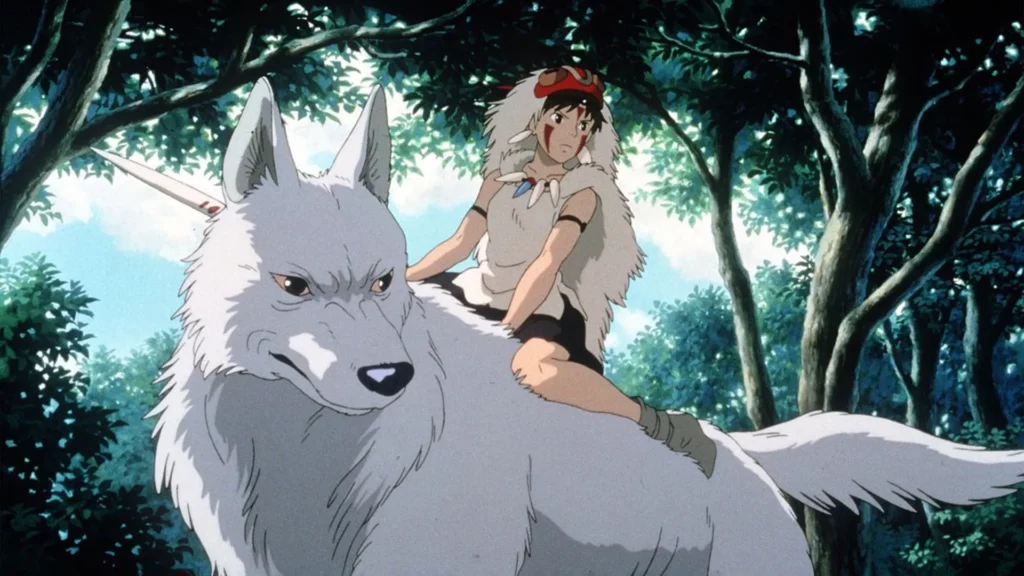 The Studio Ghibli film library is an expansive and impressive collection of animated films, many of which have become the most iconic and beloved films ever. In addition, the studio has produced various movies, ranging from whimsical fantasies to heartfelt dramas, that have captivated audiences worldwide. As such, it cannot be easy to narrow the list to just the five most memorable movies. However, after careful consideration, these five films stand out as some of the most iconic and beloved works from Studio Ghibli.
These Best Ghibli movies are not streaming in your country?
Any of our picks not streaming in your country? ExpressVPN unlocks Reelgood and all of your streaming services, giving you access to all movies and TV shows from around the world. Stream them from anywhere with a 30-day money-back trial from ExpressVPN.
Unblock Streaming with ExpressVPN (3 months free for Reelgood users!)
Connect to a US or UK server via ExpressVPN.
Let ExpressVPN run in the background as you watch all of your movies and TV shows, securely and with no throttling or bandwidth limits.
Spirited Away
Spirited Away is easily one of the most beloved and iconic Studio Ghibli films. Directed by Hayao Miyazaki, this film follows Chihiro, a young girl in a strange spirit world who must find a way to save her parents from being turned into pigs. Along the way, she meets an eccentric cast of characters and learns valuable lessons about responsibility and courage. The film was an instant hit upon its release in 2001, becoming the highest-grossing film in Japan until Titanic was released later that year. It also won numerous awards, including the Academy Award for Best Animated Feature Film in 2003, making it one of the first non-English language films to win an Oscar. Spirited Away has become a classic anime film that will remain memorable for years.
My Neighbor Totoro
My Neighbor Totoro is another classic Studio Ghibli film directed by Hayao Miyazaki. This delightful story follows two sisters as they move to a new home in rural Japan and make friends with various woodland spirits, including the titular character Totoro. The sisters' experiences are full of wonder and joy as they explore their new home with their newfound friends. Released in 1988, My Neighbor Totoro was an instant hit for children and adults alike. Its simple yet profound story has made it one of the most beloved animated movies ever made and continues to charm viewers today.
Princess Mononoke
Princess Mononoke is another classic Studio Ghibli film directed by Hayao Miyazaki that tells a complex story about nature vs. industry set in medieval Japan. The protagonist Ashitaka finds himself caught between two sides as he tries to find a peaceful resolution between humans and nature spirits while battling against powerful forces that threaten both sides. Princess Mononoke is widely praised for its stunning visuals, complex themes, and thrilling action sequences, making it one of the most memorable Studio Ghibli films ever.
Kiki's Delivery Service
Kiki's Delivery Service is another popular Studio Ghibli movie directed by Hayao Miyazaki that follows Kiki as she leaves home on her own for the first time to become a witch apprentice. Along her journey, she meets many interesting characters while learning valuable lessons about friendship, independence, self-confidence, and courage. Kiki's Delivery Service was released in 1989 but remains popular today due to its charming characters, beautiful animation style, and heartfelt story about growing up.
Grave of Fireflies
Grave of Fireflies is an emotionally powerful movie directed by Isao Takahata that tells the heartbreaking story of two siblings struggling to survive during World War II in Japan. This beautiful yet devastating movie shows us how war can affect even those not directly involved, highlighting themes such as love, loss, perseverance, and hope, even during despair. Grave of Fireflies remains one of Studio Ghibli's most memorable movies due to its powerful story, which resonates with viewers today.
Conclusion
Studio Ghibli has produced some of the most beloved films of all time, and narrowing the list to just five movies is challenging. However, these five films—Spirited Away, My Neighbor Totoro, Princess Mononoke, Kiki's Delivery Service, and Grave of Fireflies—stand out as some of the most iconic and memorable movies from Studio Ghibli. Each of these films has its unique charm that captures the imagination and hearts of viewers worldwide.