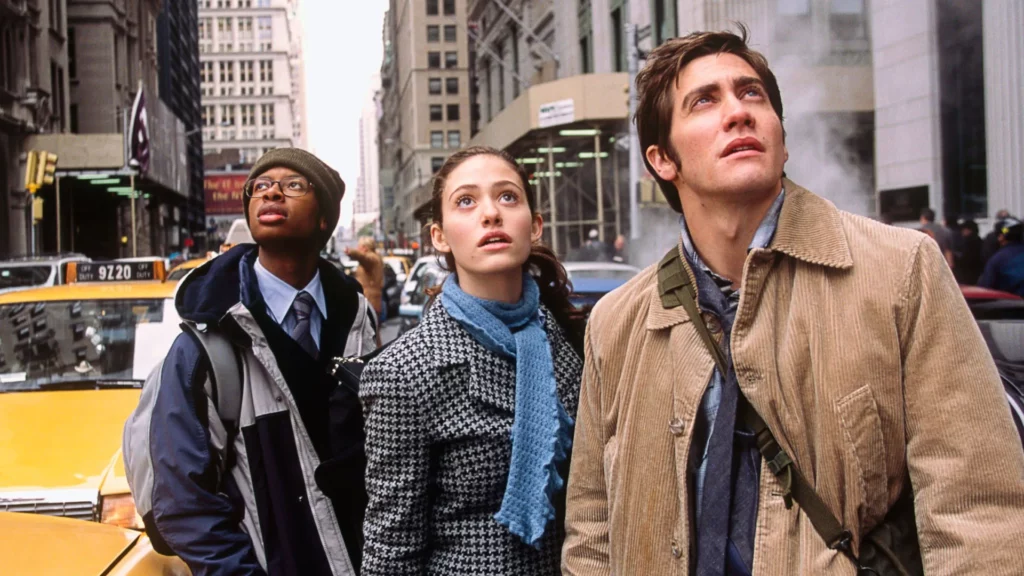 The surging popularity of disaster movies has garnered considerable attention from audiences and critics, marking a notable trend in recent years. Enthusiasts of these thrilling cinematic spectacles may be overwhelmed by the vast array of choices, from adrenaline-pumping action to spine-tingling suspense.
These Best Disaster movies are not streaming in your country?
Any of our picks not streaming in your country? ExpressVPN unlocks Reelgood and all of your streaming services, giving you access to all movies and TV shows from around the world. Stream them from anywhere with a 30-day money-back trial from ExpressVPN.
Unblock Streaming with ExpressVPN (3 months free for Reelgood users!)
Connect to a US or UK server via ExpressVPN.
Let ExpressVPN run in the background as you watch all of your movies and TV shows, securely and with no throttling or bandwidth limits.
In embracing this genre, the abundance of disaster movies contending for a place on any film enthusiast's top-10 list is striking. Whether immersing oneself in action-packed thrillers or delving into poignant, nail-biting real-life narratives, disaster movies cater to diverse tastes, ensuring a cinematic gem tailored to each viewer's preference.
For thrill-seekers yearning to immerse themselves in the heart-pounding chaos of disaster movies, many gripping titles emerge each year. Yet, among the deluge, certain gems shine brighter than the rest. To facilitate your quest for the ultimate disaster movie experience, we present an exhaustive compendium, steering you toward the finest offerings in this exhilarating genre.
First up is the classic Titanic. Starring Leonardo DiCaprio and Kate Winslet, this epic movie follows the story of the ill-fated passenger ship that met its fate in the cold Atlantic Ocean. Hailed as one of the most iconic movies of the century, it is heartfelt, beautiful, and a must-watch for all movie fans.
For a more action-packed drama, the disasters movie "The Day After Tomorrow" starring Dennis Quad takes center stage. Focused on the devastating effects of global warming, viewers are taken on a thrilling adventure as the characters struggle against catastrophic weather.
Another disaster movie worth adding to the list is "2012" starring John Cusack. This intense drama follows a father's attempt to keep his family safe as the world has catastrophic consequences due to climate change.
For those wanting something a bit different, "San Andreas," a thrilling action-adventure starring Dwayne Johnson, is the perfect choice. Centered around a father and daughter on an adventure to find safety during a catastrophic earthquake, this movie is full of special effects and heart-stopping action.
Finally, another must-watch disaster movie to add to the list is "The Impossible," starring Naomi Watts and Ewan McGregor. This emotionally charged drama sees the two stars portraying a family enduring the tragedy of the 2004 Indian Ocean tsunami. Filled with tear-jerking performances, this movie will leave you in awe of what these families endured.
For those looking to celebrate the genre or dip their feet into the world of disaster movies, these titles will surely provide the perfect entertainment for any occasion. So, keep this guide in mind and go out and watch your favorite disaster movie today.