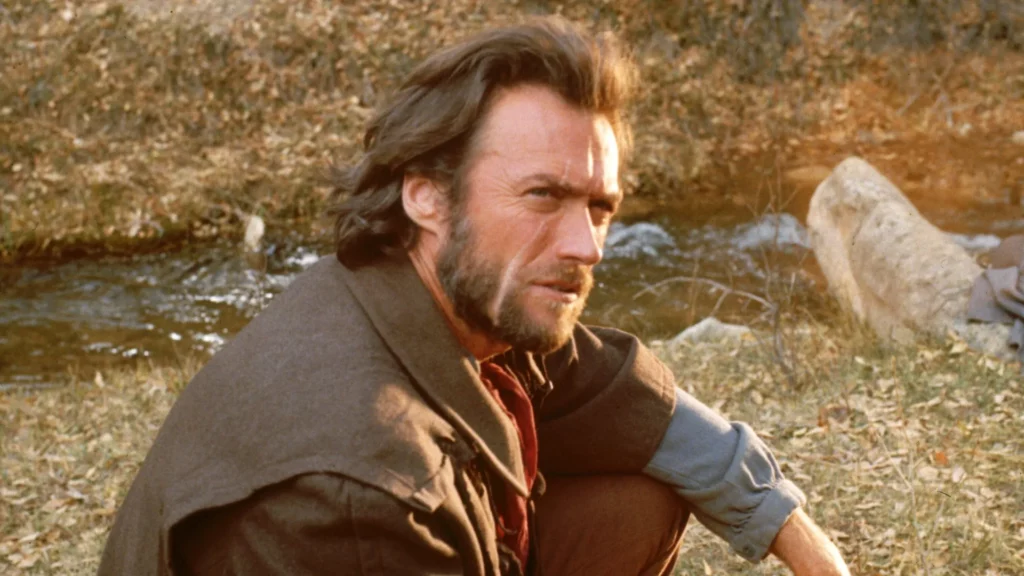 These Best Clint Eastwood movies are not streaming in your country?
Any of our picks not streaming in your country? ExpressVPN unlocks Reelgood and all of your streaming services, giving you access to all movies and TV shows from around the world. Stream them from anywhere with a 30-day money-back trial from ExpressVPN.
Unblock Streaming with ExpressVPN (3 months free for Reelgood users!)
Connect to a US or UK server via ExpressVPN.
Let ExpressVPN run in the background as you watch all of your movies and TV shows, securely and with no throttling or bandwidth limits.
One of the most recognizable actors in movie history is Clint Eastwood. His career has lasted seven decades, and he is responsible for some of the most enduring motion pictures ever. But when discussing Eastwood's filmography, we often overlook his earliest works. Fortunately, this article looks at ten of the best movies starring Clint Eastwood.
The Good, The Bad, and The Ugly is an epic western directed by Sergio Leone. In it, Eastwood stars alongside Lee Van Cleef and Eli Wallach in this classic spaghetti western as three bounty hunters scour the landscape in search of hidden Confederate gold. What follows is a thrilling and often brutal journey filled with betrayals and revenge. While the movie may not feature any of Eastwood's signature lines of dialogue, it showcases his strengths as an actor and is one of the best westerns ever made.
Dirty Harry is one of Eastwood's signature films, and it was one of the first films to explore the idea of a "loose cannon" cop. Eastwood stars as San Francisco lawman Harry Callahan, who is determined to bring a serial killer – the "Scorpio Killer" – to justice. With its relentless pace and brutal action sequences, the movie also established Eastwood as an icon of the action genre, and the movie was a massive box-office success.
Although it's often overlooked, Play Misty For Me is one of Eastwood's best films, and it marks his directorial debut. In it, Eastwood stars as a disc jockey who's romantically involved with two women – one of whom (Jessica Walter) turns out to be a stalker. Eastwood's cool confidence and no-nonsense attitude help make the movie a taut and suspenseful thriller as the menace escalates.
The Outlaw Josey Wales is a classic western and one of Eastwood's most beloved movies. In it, Eastwood stars as a Confederate veteran who wanders across the American West, pursued by the Union forces and bounty hunters. Along the way, he teams up with a motley crew of misfits and outcasts as they stand against an oppressive government.
Eastwood's revisionist western is Unforgiven, his most critically acclaimed movie. In it, Eastwood stars as an ex-gunfighter who reluctantly returns to his outlaw ways, seeking revenge for the killing of a prostitute. The movie offers a surprisingly gritty exploration of moral ambiguity and violence and won four Academy Awards.
Million Dollar Baby marks a stunning change of pace from Eastwood's more typical fare. In it, Eastwood stars as an aging boxing trainer who takes on the task of training a young fighter – played by Hilary Swank – and the movie follows their developing relationship. Moving and unexpectedly emotional, the movie won many awards, including four Academy Awards.
Mystic River is one of Eastwood's darker movies, and it's a haunting portrayal of loss, betrayal, and anger. In it, Eastwood stars alongside Sean Penn and Tim Robbins as three childhood friends whose lives are disrupted by senseless murder. Thanks to the stellar performances and Eastwood's taut direction, the movie won multiple awards, including two Oscars.
Gran Torino is an affecting personal drama starring Eastwood as a curmudgeonly old Korean War veteran. After a young Asian teen moves in next door, Eastwood's character finds himself reluctantly helping to protect the teen from a local gang. With its funny dialogue and moving ending, the movie is Eastwood's most affecting work.
Letters From Iwo Jima is a surprisingly poetic war movie, offering a Japanese perspective on the World War II battle of Iwo Jima. Eastwood directs a terrific cast as they tell the stories of the Japanese soldiers honestly and effectively. The movie was well-received by reviewers and viewers alike, and it was nominated for various foreign awards and Academy Awards.
Changeling is one of Eastwood's lesser-known films, but it's a powerful drama set in the 1920s. In it, Eastwood stars alongside Angelina Jolie as a mother searching for her missing son, who vanished in mysterious circumstances. The movie is a stunning testament to the power of resilience thanks to Eastwood's confident direction and Jolie's emotionally devastating performance.
Overall, Eastwood has made dozens of great movies. But these ten movies stand out as his very best. Whether you're a fan of Eastwood's iconic tough guys or prefer his later, more emotionally affecting films, these ten movies cover all bases. They are essential viewing for any fan of Eastwood's work.