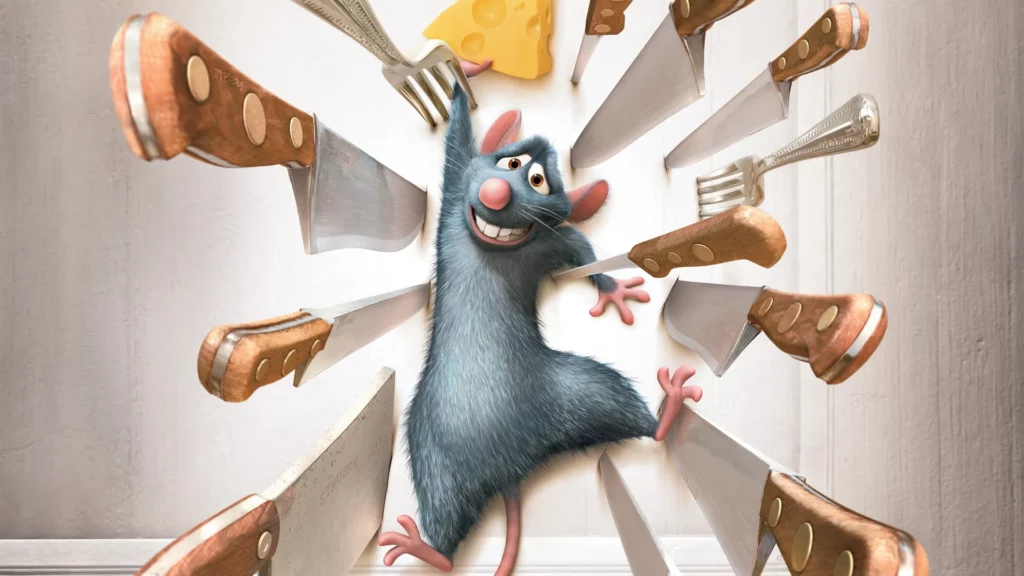 Animated films are a magical form of entertainment for youngsters. Encompassing vibrant and enchanting visuals, along with a tapestry of colorful characters and enthralling narratives, these creations can enrapture the attention of youngsters and grown-ups. The paramount animated offerings tailored for toddlers serve as a delightful conduit to initiate them into a realm suffused with ingenuity and reverie, nurturing the advancement of cognitive faculties, linguistic prowess, and the comprehension of social-emotional nuances.
These Best movies for Toddlers are not streaming in your country?
Any of our picks not streaming in your country? ExpressVPN unlocks Reelgood and all of your streaming services, giving you access to all movies and TV shows from around the world. Stream them from anywhere with a 30-day money-back trial from ExpressVPN.
Unblock Streaming with ExpressVPN (3 months free for Reelgood users!)
Connect to a US or UK server via ExpressVPN.
Let ExpressVPN run in the background as you watch all of your movies and TV shows, securely and with no throttling or bandwidth limits.
When it comes to animated films for toddlers, picking the right ones is essential. Not all movies have suitable content for toddlers, as some films may contain inappropriate topics. Parents should be mindful of this when choosing the ones to watch with their little ones. Here are some of the best-animated films for toddlers to simplify the selection process.
WALL-E emerges as an animated treasure tailored for young ones, courtesy of its endearing robotic lead and profound lesson in embracing the present. The film's tender narrative imparts invaluable wisdom to children, nurturing an appreciation for connections, fostering creativity, and instilling an ever-curious spirit toward the realms that envelop them. The bubbly soundtrack and dynamic soundtrack make it highly enjoyable for toddlers.
Another of the best-animated films for toddlers is The Incredibles. This beloved classic follows the adventures of a family of superheroes. Through its exciting action sequences, humorous plot, and memorable characters, this movie encourages viewers to believe in themselves and never give up.
Ratatouille from Disney Pixar is bound to be a hit if your little one is a fan of animals. Featuring the story of a mouse chef who dreams of cooking in a high-end restaurant, this movie carries an inspiring message about not giving up on your dreams even if others think otherwise.
The beloved Big Hero 6 makes it to the list of best-animated films for toddlers. With its endearing characters, thrilling scenes, and beautiful music, this Disney movie is great for entertaining toddlers while imparting important lessons about friendship and loyalty. Plus, Baymax, the smart nurse robot, will surely bring a smile to their faces.
Presenting a captivating and humor-infused tale of self-discovery, "How to Train Your Dragon" emerges as an indispensable viewing choice for the youngest audience. Set against the canvas of a fantastical realm, the film's characters embark on a journey of introspection, unearthing their latent potentials amidst a tapestry of exhilarating exploits and meaningful camaraderie.
Coco is an inspirational story about the importance of pursuing your dreams and cherishing the memories of the people you love. With its vibrant visual color palette, memorable characters, and catchy soundtrack, this movie has everything toddlers enjoy.
Finally, Madagascar is a fun animated film with many hilarious moments and heartwarming stories. Featuring a band of animals that take a vacation from the zoo to explore their wild side in Madagascar, this movie will put a smile on your toddler's face and teach them the importance of making the right decisions and accepting others.
These animated films are perfect for introducing toddlers to fantasy worlds that captivate their imaginations and keep them entertained for hours. Through their stories, these movies impart important messages about friendship, dreams, and discovering your true self. With the help of these entertaining films, parents can provide their little ones with a magical window into the amazing world of animation.