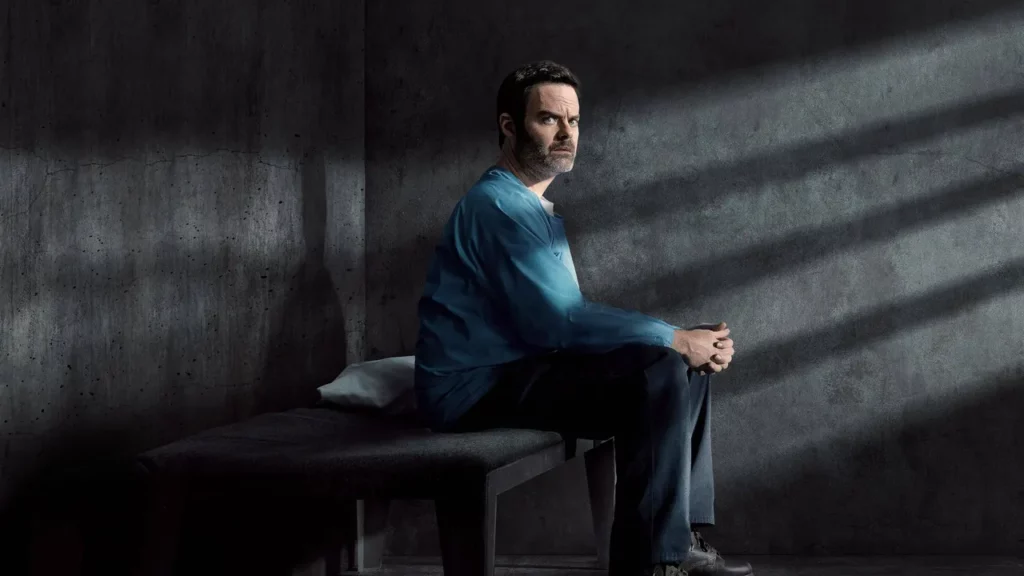 Barry is a dark comedy TV series on HBO that premiered in 2018. The show stars Bill Hader as Barry Berkman, a former marine-turned-hitman who travels to Los Angeles to complete a job and ends up finding a new passion for acting. The show has been highly praised for its clever writing, direction, and performances, particularly Hader's portrayal of the titular character. After three critically acclaimed seasons, fans are eagerly anticipating the release of Barry Season 4, which promises to bring even more laughs and thrills to audiences.
Barry Season 4 is not streaming in your country?
Any of our picks not streaming in your country? ExpressVPN unlocks Reelgood and all of your streaming services, giving you access to all movies and TV shows from around the world. Stream them from anywhere with a 30-day money-back trial from ExpressVPN.
Unblock Streaming with ExpressVPN (3 months free for Reelgood users!)
Connect to a US or UK server via ExpressVPN.
Let ExpressVPN run in the background as you watch all of your movies and TV shows, securely and with no throttling or bandwidth limits.
Barry Season 4 Release Date
Barry Season 4 premiered last April 16, 2023, at 10:01 pm ET, exclusively on HBO and HBO Max.
Other options to watch Barry Season 4
If you haven't subscribed to HBO yet, you can watch Barry Season 4 exclusively on the platform, which offers a variety of premium shows and movies. In addition, you can also watch the first three seasons on NowTV by signing up for an active subscription. To gain access to the US server, we suggest using a VPN EXpressVPN is highly suggested.
Barry Season 4 Plot
Barry Season 4 is a dark comedy TV series that follows the life of a former marine, Barry Berkman, who is now a hitman. In the previous seasons, Barry found himself stuck in a life of crime, but he longs for a new start and tries to leave his criminal past behind.
In Season 4, Barry finds himself grappling with the aftermath of his past decisions as he tries to build a new life. With his mentor, Gene Cousineau, by his side, he navigates the challenges of starting his own hitman business, while also dealing with personal struggles.
As he tries to stay on the right path, Barry is faced with new obstacles, including the return of his former boss Fuches and the emergence of a new rival hitman. With Gene and his new partner Sally Reed by his side, Barry must navigate the dangerous underworld of hitmen while also confronting his own demons.
With dark humor, intense action, and compelling characters, Barry Season 4 promises to be an exciting continuation of the series.
The cast of Barry Season 4
Filming Location of Barry Season 4
Barry Season 4 was shot in the United States, primarily at Paramount Pictures Studios and the Steve Allen Theater located in Los Feliz, Los Angeles.
Viewer's Reaction to Barry Season 4
A Review for Barry Season 4
Barry season 4 on HBO is a gripping work that embraces desolation, tension, drama, and heartache with a new level of intensity. The show still offers moments of humor, but they are now oases amidst the turmoil. The boldness of the storylines in this season is impressive as the show moves toward its endpoint.
The content listed below is solely accessible through HBO
Game of Thrones: Based on George R.R. Martin's "A Song of Ice and Fire" series, this fantasy drama series follows the political intrigue, power struggles, and battles for control of the Seven Kingdoms of Westeros.
Westworld: Set in a futuristic Wild West-themed amusement park, this sci-fi drama series explores the blurring lines between artificial intelligence and humanity as the park's android "hosts" become self-aware and begin to question their existence.
Insecure: Created by and starring Issa Rae, this comedy-drama series follows the experiences of a young African-American woman as she navigates her career, relationships, and personal growth in Los Angeles.
Trailer for Barry Season 4
FAQs
Will there be a season 5 of Barry?
It is currently unknown if there will be a season 5 of Barry.
How was Barry season 4 received by critics?
Barry season 4 has received positive reviews from critics, with many praising the performances of the cast and the show's continued blend of dark comedy and drama.
Is Barry Season 4 worth watching?
Barry Season 4 is worth watching because it continues the show's compelling exploration of Barry Berkman's journey from a hitman to an aspiring actor. The show expertly blends elements of comedy and drama, with powerful performances from the cast, especially Bill Hader as the titular character. The fourth season also introduces new characters and plotlines, adding fresh and exciting twists to the narrative. The writing is sharp and unpredictable, keeping the audience on the edge of their seats. Overall, Barry Season 4 promises to be a thrilling and emotionally resonant continuation of a beloved series.
Ready to watch "Barry Season 4" on HBO? Here's how to do it using a VPN.
Install a VPN software on your device and log in with your account details. We highly recommend installing ExpressVPN.
Select a US server from the list of available servers and connect to it.
Open the HBO app or visit the HBO website on your device.
Log in to your HBO account and ensure that your subscription is active.
Use the search function to find "Barry Season 4".
Click the play button to start streaming "Barry Season 4" from anywhere using your VPN connection.