Introduction
Morgan Freeman is one of the most prolific and well-known actors ever. With an illustrious career spanning over five decades, Freeman has appeared in countless films, earning himself an Academy Award, a Golden Globe Award, and three Screen Actors Guild Awards. His presence in movies is unmistakable, with a distinctively deep and resonant voice and a face that exudes trust and wisdom. From his breakout role in 1987's Street Smart to his iconic portrayal of God in Bruce Almighty, Freeman has earned the respect of both fans and critics alike.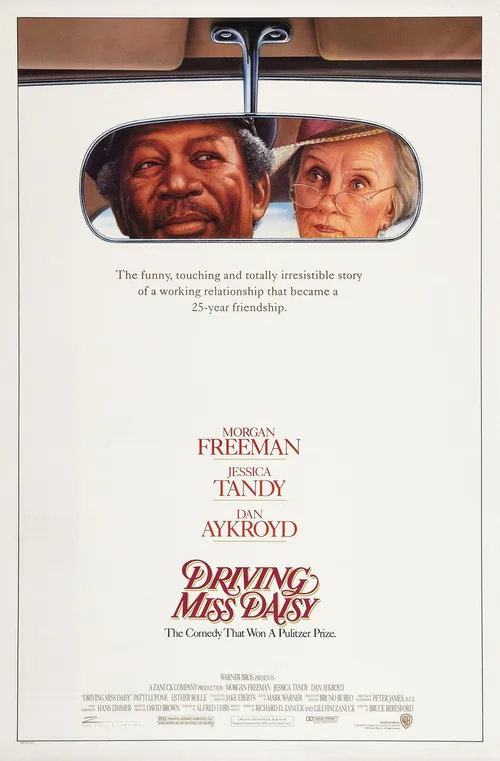 This guide will explore Morgan Freeman's most iconic roles, the directors, writers, and cast members associated with his films, and the themes that help define his body of work.
Major Roles
Morgan Freeman's breakout role came with his portrayal of Hoke Colburn in the 1989 movie Driving Miss Daisy. The movie follows an aging, wealthy Southern matriarch, Daisy Werthan (Jessica Tandy), and her African American chauffeur Hoke Colburn (Freeman), as they navigate the changing racial landscape of Atlanta during the 1940s and 1950s. Freeman's portrayal of the lovable and patient Colburn earned him an Academy Award nomination for Best Actor in a Leading Role.
The Shawshank Redemption (1994)
The Shawshank Redemption is considered one of the greatest films of all time. Starring Morgan Freeman and Tim Robbins, the movie follows two men as they form a bond while attempting to escape a maximum security prison. Freeman plays the sage and wise Ellis Boyd "Red" Redding, a prison contraband smuggler whose friendship and guidance help Robbins' character, Andy Dufresne, work through his traumatic experiences in prison. Freeman was nominated for an Academy Award for Best Actor in a Supporting Role.
In 2003, Morgan Freeman took on the role of God in the comedy Bruce Almighty. Starring Jim Carrey, the movie follows Bruce Nolan (Carrey), a television news reporter who is given the power to control the universe after a heated exchange with God. Freeman's portrayal of God is both humorous and wise, and his performance earned him a nomination for the MTV Movie Award for Best On-Screen Team.
In 2004, Morgan Freeman starred opposite Hilary Swank in the movie Million Dollar Baby. Directed by and starring Clint Eastwood, the movie follows Maggie Fitzgerald (Swank), a female boxer determined to become a professional champion. Freeman plays the role of Eddie Scrap-Iron Dupris, an experienced boxing trainer and friend of Eastwood's character, Frankie Dunn. The movie earned Freeman an Academy Award for Best Actor in a Supporting Role.
Other Notable Roles
Along with his four major roles, Morgan Freeman has also starred in several other films, including:
Glory (1989): In this historical drama, Freeman stars as Trip, a runaway slave who joins the 54th Massachusetts Volunteer Infantry, one of the first African American units in the Civil War. The trip is a proud and brave soldier, and Freeman performs the role well.
Lean on Me (1989): In this inspiring drama, Freeman stars as Joe Clark, the principal of a troubled inner-city school who takes drastic measures to improve the school's academic performance. Freeman's portrayal of Clark is passionate and inspiring, and he brings warmth to the role.
The Bonfire of the Vanities (1990): In this adaptation of the novel by Tom Wolfe, Freeman stars as Judge Leonard White, a judge who presides over the trial of an arrogant bond trader (Tom Hanks). Freeman brings a powerful presence to the role and creates a memorable character.
Robin Hood: Prince of Thieves (1991): In this classic action-adventure, Freeman stars as Azeem, an ally of Robin Hood (Kevin Costner) who joins his quest to save the kingdom. Freeman is a perfect fit for the role and brings a sense of fun and humor to the character.
Unforgiven (1992): Directed by Clint Eastwood, Unforgiven is a classic western that follows a retired gunslinger, William Munny (Eastwood), as he is hired to hunt down a group of cowboys who disfigured a prostitute. Freeman plays the role of Ned Logan, Munny's partner, and friend.
Seven (1995): Starring Brad Pitt, Morgan Freeman, and Kevin Spacey, Seven follows two detectives (Pitt and Freeman) as they investigate a series of murders that appear to be linked to the seven deadly sins. Freeman plays the role of Detective William Somerset, an experienced detective on the verge of retirement.
The Dark Knight (2008): In 2008, Morgan Freeman starred as Lucius Fox in Christopher Nolan's The Dark Knight. The movie follows Batman (Christian Bale) as he attempts to stop the Joker (Heath Ledger) from wreaking havoc in Gotham City. Freeman's portrayal of Fox, a trusted ally of Bruce Wayne, earned him a Saturn Award for Best Supporting Actor. Bonus: Watch Batman movies in order
Conclusion
Morgan Freeman is one of the most accomplished and beloved actors ever. His distinguished career has spanned nearly five decades, and his iconic roles have earned him numerous awards and accolades. From Hoke Colburn in Driving Miss Daisy to God in Bruce Almighty, Freeman's presence in films is unmistakable. His performances are undoubtedly some of the most memorable in film history.