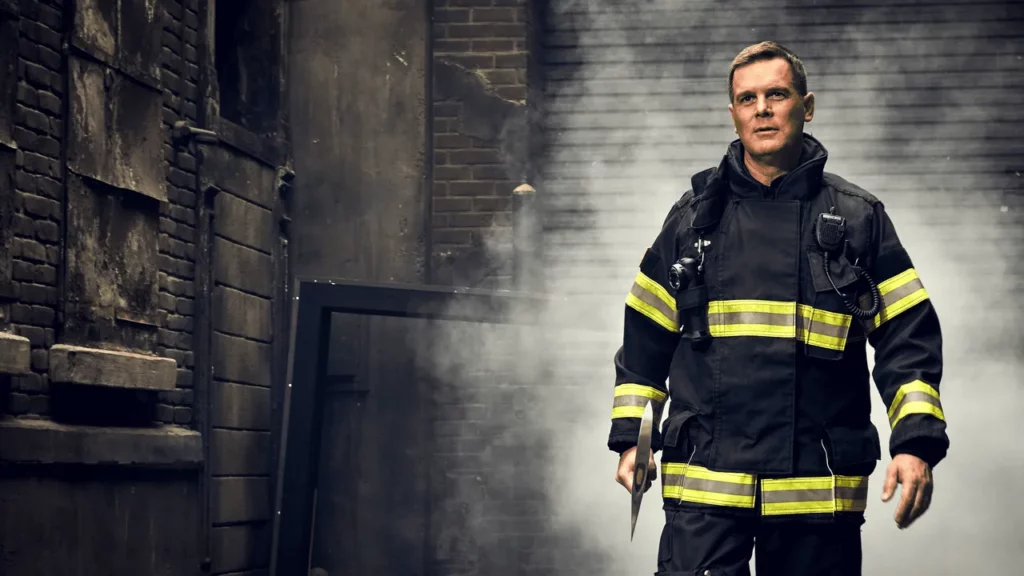 Welcome to the heart-pounding world of "9-1-1"! As the fifth season of this electrifying series gears up to hit the screens, fans and newcomers alike are in for an exhilarating ride. With its pulse-pounding emergencies, intense drama, and characters who face life's challenges head-on, "9-1-1" has captured the hearts of audiences worldwide.
911 in not streaming in your country?
Any of our picks not streaming in your country? ExpressVPN unlocks Reelgood and all of your streaming services, giving you access to all movies and TV shows from around the world. Stream them from anywhere with a 30-day money-back trial from ExpressVPN.
Unblock Streaming with ExpressVPN (3 months free for Reelgood users!)
Connect to a US or UK server via ExpressVPN.
Let ExpressVPN run in the background as you watch all of your movies and TV shows, securely and with no throttling or bandwidth limits.
Unveiling the Unprecedented: 9-1-1 Season 5 and Its Distinctive Evolution
"9-1-1" Season 5 continues to showcase the high-stakes world of emergency responders in Los Angeles as they face an array of harrowing and extraordinary incidents. Set against the backdrop of life-altering emergencies, the show delves into the personal lives of firefighters, paramedics, police officers, and dispatchers as they grapple with their own challenges and relationships.
In this season, the series takes a bold step forward by introducing a fresh set of emergencies and dilemmas that challenge the skills and emotional resilience of our heroes. The writers delve deeper into the characters' personal journeys, exploring their growth, struggles, and connections. While maintaining its signature blend of heart-stopping action and emotional depth, Season 5 brings a heightened sense of urgency, allowing viewers to witness the ever-evolving landscape of both the city and the lives of the first responders.
Premiere Date and Intriguing Trailer
Release Date: September 20, 2021
Cast of 9-1-1 Season 5
Peter Krause as Bobby Nash:
Peter Krause portrays Bobby Nash, the steadfast and experienced Captain of the 118 fire station. As a compassionate leader, he guides his team through the most challenging emergencies while dealing with personal struggles and past traumas.
Angela Bassett as Athena Grant:
Angela Bassett embodies Athena Grant, a resilient and skilled police officer. Athena faces both the dangers of the job and the complexities of her personal life, portraying strength, dedication, and the pursuit of justice.
Oliver Stark as Evan Buckley:
Oliver Stark brings Evan Buckley to life, a paramedic who is not only skilled but also known for his humor and camaraderie. Buckley's journey continues to evolve as he navigates the emotional and physical challenges of his profession.
Kenneth Choi as Howard Han:
Kenneth Choi takes on the role of Howard Han, the capable and composed captain of the LAFD Station 136. Han's leadership skills are put to the test as he oversees his firefighters during critical incidents.
Aisha Hinds as Henrietta Wilson:
Aisha Hinds portrays Henrietta "Hen" Wilson, a resourceful firefighter and paramedic. Hen's unwavering commitment to her work and her family provides a powerful anchor to the team's dynamics.
Why It's a Must-Watch
Unpredictable Crisis: From towering infernos to heart-stopping accidents, 9-1-1 consistently surprises viewers with its edge-of-the-seat emergencies. Season 5 is expected to bring even more high-stakes situations that challenge the heroic responders like never before.
Character Evolution: The characters of 9-1-1 have captured our hearts over the seasons, and the upcoming installment promises to delve deeper into their personal lives. As they grapple with their own challenges and growth, fans can expect to connect with them on a more profound level.
Emotional Resonance: Beyond the action-packed rescues, 9-1-1 excels in portraying the emotional toll of emergencies on both responders and victims. The show masterfully tugs at heartstrings, reminding us of the humanity and compassion that underlies the chaos.
Stellar Cast Chemistry: The chemistry among the cast members is an undeniable strength of the series. With familiar faces returning and new dynamics unfolding, the interactions between the characters promise to be as captivating as ever.
Timely Themes: 9-1-1 has always tackled relevant social issues within the framework of its gripping narratives. Season 5 is poised to continue this tradition, shedding light on contemporary challenges while delivering riveting entertainment.
How to Watch 9-1-1 Season 5 from Anywhere
Step-by-Step Guide: How to Watch 9-1-1 Season 5 from Anywhere
Step 1: Choose the Right Streaming Service
To experience the thrilling drama of "9-1-1" Season 5, the first step is selecting the appropriate streaming platform. As of now, the series is exclusively available on Hulu. This streaming service offers an extensive library of TV shows, movies, and original content, making it a great choice for entertainment enthusiasts. With different subscription plans available, you can customize your viewing experience to match your preferences and budget.
Hulu's Basic plan provides access to its content library with limited ads, while the Hulu (No Ads) plan ensures an uninterrupted viewing experience. If you're looking for live TV options, Hulu + Live TV offers a comprehensive selection of live channels alongside on-demand content.
Step 2: Sign Up or Log In
For those who aren't already Hulu subscribers, signing up is simple. Visit Hulu's official website or use their app on your device. Follow the prompts to create an account with the plan that suits your preferences. If you're an existing user, log in using your credentials.
Step 3: Install a VPN for Geo-Restricted Content
In regions where Hulu may be geographically restricted or unavailable, utilizing a Virtual Private Network (VPN) is the solution to unlocking the content. A VPN masks your IP address and connects you to servers in different countries, bypassing geographical limitations. Among the reliable VPN options, ExpressVPN is highly recommended due to its fast speeds, strong security features, and ability to seamlessly navigate these barriers.
Step 4: Set Up and Connect to Your VPN
Once you've chosen ExpressVPN or your preferred VPN service, follow their setup instructions to install the app on your device. Launch the VPN app and connect to a server in a region where Hulu is accessible. By doing so, you ensure unrestricted access to "9-1-1" Season 5 and other Hulu content.
Step 5: Access "9-1-1" Season 5 on Hulu
With your VPN in place, return to Hulu and navigate to the "9-1-1" series. Now, you can immerse yourself in the captivating stories and intense emergencies that await.
Step 6: Enjoy the Action and Drama
Congratulations, you're all set to embark on a heart-pounding journey with "9-1-1" Season 5 from anywhere in the world. As you follow the lives of first responders dealing with unimaginable crises, your VPN ensures you won't miss a single moment of drama, action, and suspense.