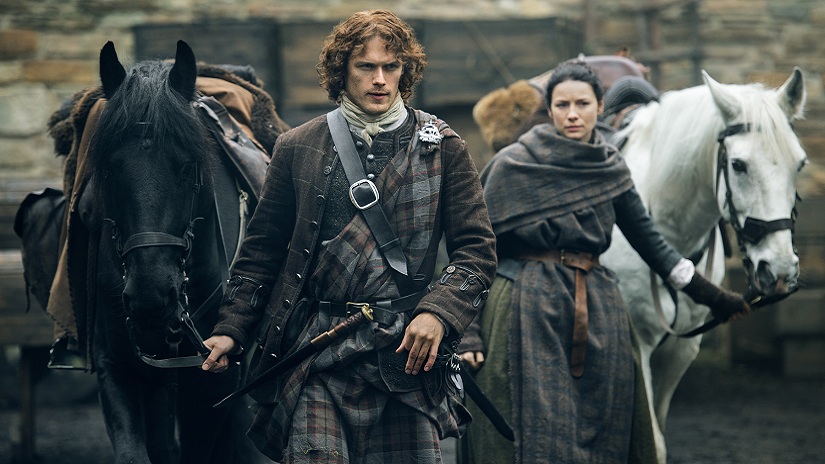 When it comes to watercooler chit-chat, sometimes it feels like all of your pals are watching the same five or six shows. While that may make it easy to keep up, it can still be kind of a drag if you're the type that craves variety. So if you're looking for something new to recommend to your crew, look no further than these 8 totally underrated but undoubtedly incredible television shows that just don't get enough love.
Trial & Error
Type: Comedy, Mystery
Release Date: 2017-Present
Starring: Nicholas D'Agosto, Sherri Shepherd, Jayma Mays
When a clueless professor finds himself accused of his wife's murder, a big city lawyer comes to his aid. This hilarious sophomore-season comedy really upped the ante by bringing on Kristen Chenoweth this year as lawyer Josh Segal's second high-profile client.
Room 104
Type: Comedy, Horror, Thriller, Drama, Mystery, Fantasy, Science-Fiction
Release Date: 2017-Present
Starring: Jay Duplass, Mark Duplass
An anthology series, each episode in Room 104 takes place in a single hotel room, with different occupants each time, and a fluid genre to go with them.
Killing Eve
Type: Drama, LGBTQ, Thriller, CrimeRelease Date: 2018-Present
Starring: Sandra Oh, Jodie Comer, Fiona Shaw
It's hard to believe that this AMC series that has garnered so much critical praise for Sandra Oh after her Grey's Anatomy run has flown so far under the radar. If you haven't had a chance to watch this crime series based on the novels by Luke Jennings, now is the time.
iZombie
Type: Crime, Drama, Science-Fiction, Action & Adventure, Horror, Fantasy
Release Date: 2015-Present
Starring: Rose McIver, David Anders, Malcolm Goodwin
The love for this zombie crime-fighting series that's about to enter into its fifth and final series has waned a bit since its initial premiere. Good news for zombie lovers, this one is still just as good as ever. If you're not caught up, you have some time: iZombie won't be returning to our screens until 2019.
Outlander
Type: Drama, Fantasy, Science-Fiction, Romance, History, Action & Adventure
Release Date: 2014-Present
Starring: Caitriona Balfe, Sam Heughan, Tobias Menzies
Based on the hit book series by Diana Gabaldon, Outlander is the tale of a woman who finds herself traveling back in time 200 years in the highlands of Scotland. Claire Beauchamp manages to scrape out an existence for herself in her new world based on her experience as a war nurse.
Altered Carbon
Type: Crime, Drama, Science-Fiction, Mystery, Thriller, Fantasy
Release Date: 2018-Present
Starring: Joel Kinnaman, Martha Higareda, James Purefoy
https://www.youtube.com/watch?v=dhFM8akm9a4
This sci-fi series from Netflix is based on a series of novels by author Richard K. Morgan, and follows a man who goes by the name of Takeshi Kovacs as he finds himself waking up in a new and unfamiliar body. The world of Kovacs is one in which immortality is a privilege sold to the highest bidder, and death is of little consequence to those with the right resources. This fast-paced series is far more addicting and worthwhile than you may expect.
Preacher
Type: Drama, Action & Adventure, Fantasy, Comedy, Science-Fiction
Release Date: 2016-Present
Starring: Dominic Cooper, Ruth Negga, Joseph Gilgun
This Texas-based drama from AMC follows a preacher who has become a vessel for a powerful demon. Still on control of his own faculties, Jesse Custer is able to harness the demon's powers and bend people to his will. This drama series is a super fun romp that is worth checking out.
Pose
Type: Drama, LGBTQ
Release Date: 2018-Present
Starring: Mj Rodriguez, Kate Mara, Evan Peters
It's quite possible that all of Ryan Murphy's projects have been leading here, to this very place. Pose is part period piece, part musical, and part drama. Gorgeously filmed and more stylish than you will know how to handle, Pose will surely sweep you off your feet.