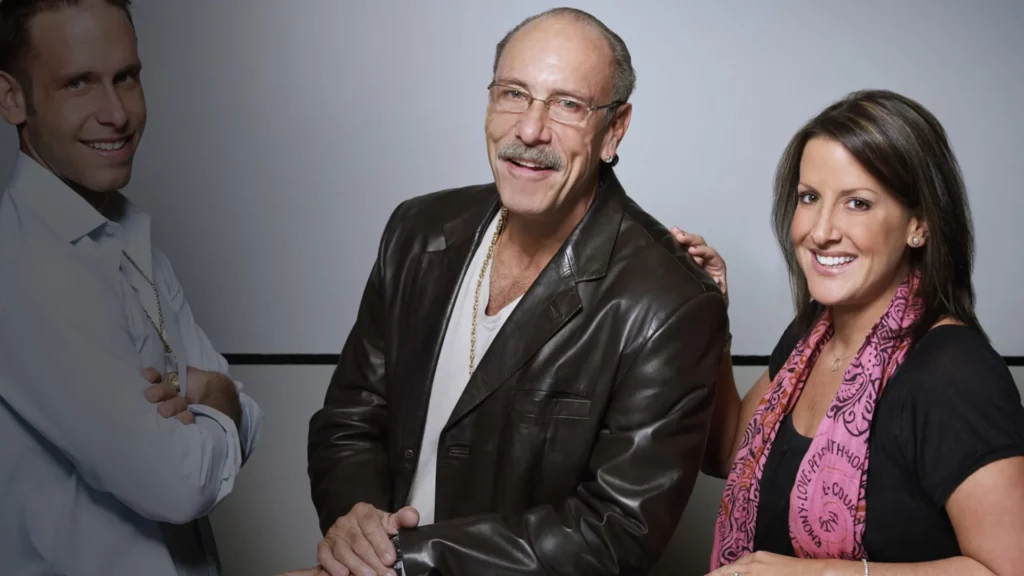 As an ardent fan of reality shows, one outstanding offering that has perpetually captivated my attention is 'Hardcore Pawn.' This American reality television series catapults the viewers into the gripping, haggling world of an astounding Detroit-based pawn shop: American Jewelry and Loan. Boasting a riveting mix of eccentric customers, unique ticket items, and the Gold family's intricate dynamics, 'Hardcore Pawn' provides an immersive, often unbelievable documentation of the daily grind in the fabulously unpredictable pawn industry.
Hardcore Pawn is not streaming in your country?
Any of our picks not streaming in your country? ExpressVPN unlocks Reelgood and all of your streaming services, giving you access to all movies and TV shows from around the world. Stream them from anywhere with a 30-day money-back trial from ExpressVPN.
Unblock Streaming with ExpressVPN (3 months free for Reelgood users!)
Connect to a US or UK server via ExpressVPN.
Let ExpressVPN run in the background as you watch all of your movies and TV shows, securely and with no throttling or bandwidth limits.
The Unique Appeal of Hardcore Pawn
One of the show's beauty lies in showcasing diverse pawn shop exchanges, an inside peek at the behind-the-counter operations, and fascinatingly invigorating customer encounters. Veering from the conventional reality television format, 'Hardcore Pawn' thrives on authenticity, grit, and an infusion of humor. The captivating family drama imbues an irresistible charm, making it a frontier for reality TV enthusiasts.
The Colorful Ensemble: 'The Gold Family
'Hardcore Pawn' portrays the reality of doing business, combined with family dynamics, primarily focusing on the Gold family. Les Gold, the family patriarch, runs American Jewelry and Loan with his children, Seth and Ashley. Not your typical family business, they handle conflict negotiation, deal-making, and customer service while grappling with their personal disagreements and management styles. Their familial interactions undoubtedly contribute to the show's appeal, offering insight into their distinctive personalities and business ethos.
Impressive Inventory and Eccentric Customers
One of the most engaging aspects of 'Hardcore Pawn' is the genuinely unpredictable range of items that walk through the shop's doors. No two items—or customers—are the same, from hulking all-terrain vehicles to priceless vintage jewelry. Accompanied by fascinating backstories and the sheer unpredictability of the next ticket item, the audience keeps returning for more.
What also adds to the spectacle are the often eccentric personalities of the customers. 'Hardcore Pawn' offers a captivating mix of humor, tension, compassion, and outright absurdity, resulting from the dealings with a wide range of clientele, each with their eccentricities.
Controversies and Criticism
Although 'Hardcore Pawn' enjoys tremendous popularity, it hasn't escaped criticism. Some argue that the interactions depicted convey a misrepresented image of Detroit and occasionally exploit the desperation of people hoping to receive money for their possessions. However, fans always view the show as an honest reality of the pawn industry rather than a glorified fairytale.
Where to Watch Hardcore Pawn
So, where to watch Hardcore Pawn? The series originally aired on TruTV and enjoyed a tremendous run from 2010 to 2015, with nine successful seasons. For those who missed it during its run or those who wish to relive the riveting drama, 'Hardcore Pawn' is accessible on various streaming platforms. It's an extraordinary blend of human drama, successful deal-making, and the odd dash of humor – well worth a watch for reality TV enthusiasts.
Hardcore Pawn and Detroit's Legacy
'Hardcore Pawn' isn't just a reality show; it depicts a vivid tapestry of Detroit's societal nature, binding it to its roots, its identity. Set amidst the economic downturn, the show's location plays a crucial role in painting the reality of Detroit's distinctive landscape. As viewers, we aren't merely spectators to family dynamics and outrageous customer behavior; we gain insights into the undercurrents of an iconic city grappling with societal and economic shifts. 'Hardcore Pawn' effectively serves as a testament to Detroit's resilience.
Employee Relations and Intricacies
In addition to the prominent Gold family, 'Hardcore Pawn' also features a diverse cast of employees, each contributing to the unique dynamic at American Jewelry and Loan. Their interactions with the Golds and the customers add interest and complexity to the show. The interpersonal relationships within the pawn shop, from discord and camaraderie to professional decorum challenged by trying situations, provide further intrigue in the 'Hardcore Pawn' show.
The Art of Negotiation
What sets 'Hardcore Pawn' apart from similar shows is its subtle lesson on the art of negotiation. Whether it's Les Gold appraising an item or Ashley and Seth debating a sale, the negotiation skills offer an intriguing study of rapport building, evaluation, and decision-making under pressure. These valuable insights, although not explicit, inadvertently underline the thriving business aspect of the show.
Reality Beyond the Escapism
'Hardcore Pawn' is more than a series about a family-owned pawn shop in Detroit. It's a depiction of life's stark realities served with unabashed honesty. It delves into how people cope with financial struggles, the lengths to make ends meet, and the different faces of victory and defeat. The show doesn't gloss over the desperation, joy, conflict, ambition, or the human condition, making 'Hardcore Pawn' a reality show that echoes life's realities.
Delving Deeper into the Cast of Hardcore Pawn
In the fascinating world of 'Hardcore Pawn,' the supporting cast members play a significant role in maintaining the lively rhythm of American Jewelry and Loan. They impart the necessary balance to the dynamics of the Gold family, often acting as the voice of reason or comic relief.
The ever-loyal security guard, Joel "Big Joe" Shannon, continuously steals moments with his calm demeanor, ensuring the staff's safety and the store's overall order. Meanwhile, Bobby Janiec, known as "Bobby J," often provides comic relief via his quirky, ambitious, and somewhat naive personality.
As a manager and shop floor salesman, Rich Pyle brings years of experience and extensive knowledge about all things pawn. His distinctive style and unmistakable charisma have made him a fan favorite. The array of personalities presented by the supporting cast has enriched the viewing experience of 'Hardcore Pawn,' infusing a necessary diversity to the prominent Gold family dynamics.
Guest Appearances on Hardcore Pawn
'Hardcore Pawn' has also seen its fair share of notable personalities making guest appearances. These range from industry professionals and niche experts to celebrities. They add further excitement to episodes, providing surprise elements and extensive knowledge of unique pawn items. One such example includes rapper and actor Flavor Flav, making a surprise visit to sell his custom-made chopper in Season 6.
A Sneak Peek into 'Hardcore Pawn'
Conclusion: The Unforgettable' Hardcore Pawn' Legacy
'Hardcore Pawn' offers a chronicle of an unconventional business day while creating a social commentary on the city it's rooted in and opening a window into the diverse and unique lives of the customers. The show has solidified its footing in reality television history. No one who deems himself a reality show lover should miss this extraordinary spectacle, ' Hardcore Pawn.' If you're interested in narratives of family, business, survival, or intrigued by the unique items in a pawn shop, 'Hardcore Pawn' is worth watching, as it digs deeper than the initial surface of pawning and offers a compelling human drama.
As a reality TV fan, the dazzling spotlight 'Hardcore Pawn' casts on the vibrant world of pawnbroking entices and entertains. Its legacy endures, drawing fans who relish the thrill of the transaction, the shock of the unexpected, and the integral bond of the family reflected in every episode of 'Hardcore Pawn.' The adrenaline-churning series exemplifies reality television – a thrilling dive into a world many wouldn't dare venture into.
Since a fascination for the Gold family dynamics, the employee interactions, and guest appearances has piqued your interest, you must be asking yourself, "Where to watch Hardcore Pawn?" For those keen on diving into the vibrant world of 'Hardcore Pawn,' the series is available on several streaming platforms.