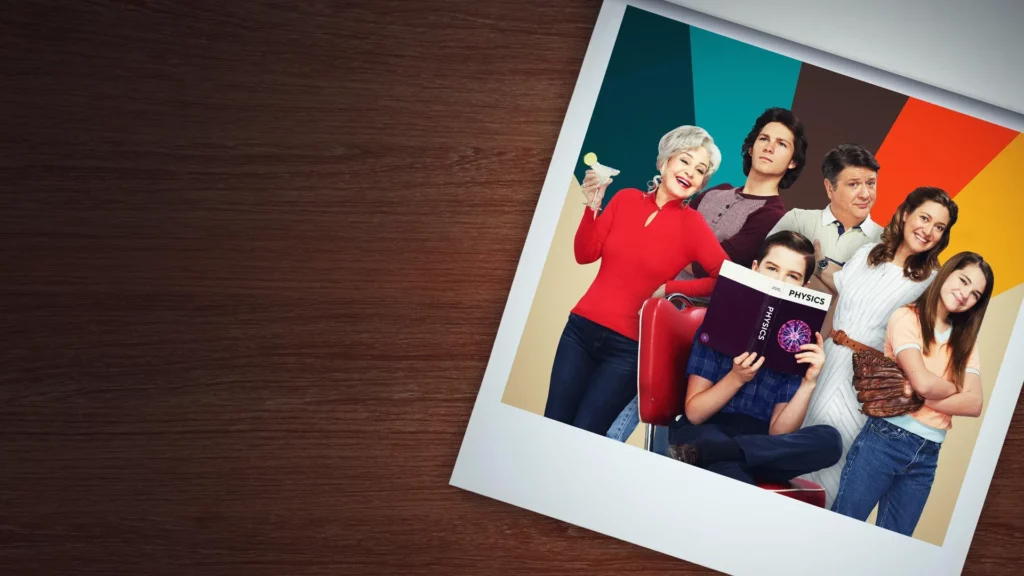 Young Sheldon" is a spin-off prequel to the popular television series "The Big Bang Theory." The show follows the early years of Sheldon Cooper, a child prodigy with an exceptional aptitude for mathematics and science. Set in the late 1980s and early 1990s, the series showcases Sheldon's life as a socially awkward and academically advanced nine-year-old growing up in East Texas. The show explores his experiences navigating high school as a child genius, dealing with his family dynamics, including his twin sister Missy, his older brother George Jr., his religious mother Mary, and his hard-drinking, ex-football coach father George Sr. Through humorous and heartwarming moments, "Young Sheldon" offers insights into the formative years that shaped the eccentric character audiences came to know in "The Big Bang Theory.
Young Sheldon is not streaming in your country?
Any of our picks not streaming in your country? ExpressVPN unlocks Reelgood and all of your streaming services, giving you access to all movies and TV shows from around the world. Stream them from anywhere with a 30-day money-back trial from ExpressVPN.
Unblock Streaming with ExpressVPN (3 months free for Reelgood users!)
Connect to a US or UK server via ExpressVPN.
Let ExpressVPN run in the background as you watch all of your movies and TV shows, securely and with no throttling or bandwidth limits.
Young Sheldon Streaming Guide
Are you a fan of the classic CBS comedy show, The Big Bang Theory? And have your kids shown interest and appreciation towards it too? Or do you just want to get entertained by a wholesome, clever comedy like yourself?
If you answered yes to any of these, then you'll be delighted to know that a prequel to the show, Young Sheldon, has been an instant hit as well. It follows the title character as a 9-year-old and chronicles his experiences growing up in his family's East Texas home.
Young Sheldon has been praised for its humorous and heartwarming moments, and the show has earned quite a few accolades since its premiere in 2017. With its funny and offbeat story arcs, the show also covers serious topics like faith, family, and friendships.
But if you're not sure where to watch Young Sheldon and are wondering what streaming services it's available on, don't worry – you've come to the right place! This article is a comprehensive guide to get you up to speed on your streaming options for the show so that you and your loved ones can enjoy it with no fuss.
Where To Watch Young Sheldon?
Young Sheldon can be watched on various streaming platforms including Netflix, Amazon Prime Video, CBS All Access, and Hulu.
Netflix
Netflix is home to the first three seasons of Young Sheldon. As long as you have an active Netflix subscription, you can access it anytime, anywhere.
Amazon Prime Video
The fourth season of Young Sheldon is available on Amazon Prime Video. All you need to access it is an Amazon Prime subscription.
CBS All Access
All five seasons of Young Sheldon are available on CBS All Access. With this platform dedicated to the CBS network, you can watch their shows and films anytime and from any device.
Hulu
Hulu is the home of the first two seasons of Young Sheldon. Whether you want to watch it on your laptop or your smartphone, all you need is an active Hulu subscription to view it anytime and anywhere.
The Cast of Young Sheldon
Iain Armitage (Sheldon Cooper)
Iain Armitage brilliantly portrays the young Sheldon Cooper, bringing his unique quirks and genius to life. Prior to "Young Sheldon," Armitage gained recognition for his roles in theater and television. His nuanced performance as the titular character captures the essence of the iconic role while adding his own charm.
Zoe Perry (Mary Cooper)
Zoe Perry takes on the role of Mary Cooper, Sheldon's caring and devoutly religious mother. Perry's portrayal is particularly noteworthy as she is the real-life daughter of Laurie Metcalf, who played the adult Mary Cooper in "The Big Bang Theory." Perry's performance adds depth to the character's nurturing nature.
Lance Barber (George Cooper Sr.)
Lance Barber plays George Cooper Sr., Sheldon's father. His portrayal adds a layer of complexity to the character, showcasing George Sr.'s struggles with his own aspirations and responsibilities. Barber's performance balances the humorous and emotional aspects of the role.
Montana Jordan (George "Georgie" Cooper Jr.)
Montana Jordan embodies George "Georgie" Cooper Jr., Sheldon's older brother. His performance captures the dynamics of sibling rivalry and showcases Georgie's journey as a high school student navigating life in a family of contrasting personalities.
Raegan Revord (Missy Cooper)
Raegan Revord portrays Missy Cooper, Sheldon's twin sister. Revord's performance brings out Missy's spirited and independent personality, creating a dynamic relationship with Sheldon. Her chemistry with Armitage adds authenticity to their sibling interactions.
Annie Potts (Meemaw)
Annie Potts portrays Sheldon's grandmother, Meemaw. Potts infuses the character with warmth and humor, establishing a unique bond with Sheldon that offers both comedic and emotional moments. Her presence adds a multigenerational layer to the show's dynamics.
Jim Parsons (Narrator)
Jim Parsons, who portrayed the adult Sheldon Cooper in "The Big Bang Theory," serves as the narrator of "Young Sheldon." His familiar voice adds continuity to the show and provides insights into Sheldon's inner thoughts and perspective as an adult looking back on his childhood.
Trailer for Young Sheldon
Conclusion
We hope that this article has offered you a comprehensive guide to the various streaming services which are home to Young Sheldon so that your family and you can enjoy this classic and endearing show with no fuss. Also, make sure that you always stay updated with the ever-changing streaming world as some services may add or remove seasons to the show.
And if you don't want to miss out on a single episode, why not check out our blog for all the Young Sheldon news that you need?