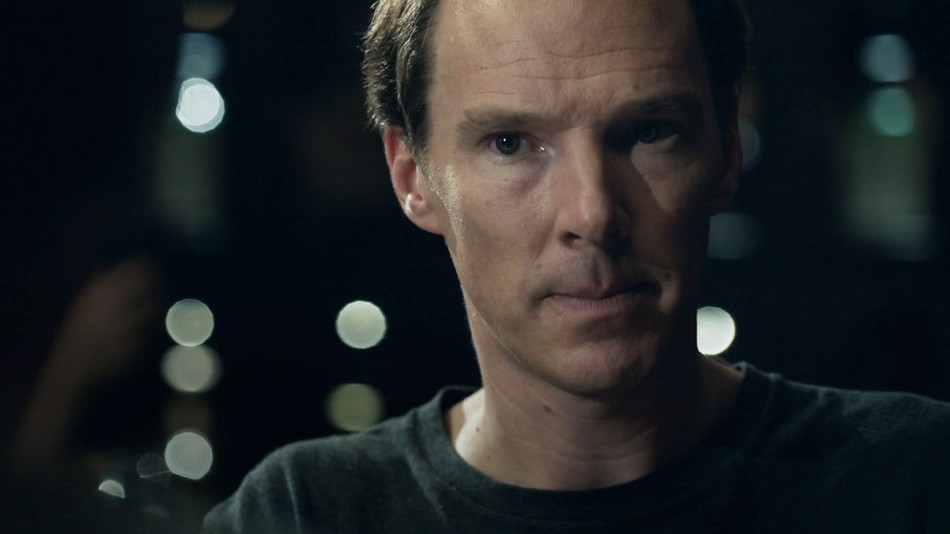 Whether you're snowed in, fighting the flu, or just counting down the days until the long weekend—this week in streaming, Netflix, Hulu, Amazon, and HBO are delivering the goods. Been meaning to have an all-day marathon of American Pickers? Hulu has you covered. Want to catch up on last year's prestige film Tully? Try HBO. Are you just super excited for the new Carmen Sandiego? Pour yourself a bowl of cereal and queue the show up on Netflix.
Whatever your plans are this week, make sure you carve time out for some quality streaming goodness.
Netflix
Jan. 15
Revenger — Netflix Original Film
Sebastian Maniscalco: Stay Hungry — Netflix Original
Jan. 16
American Gangster
Jan. 18
Carmen Sandiego — Netflix Original
Close – Netflix Film
FYRE: The Greatest Party That Never Happened — Netflix Original
GIRL — Netflix Original Film
Grace and Frankie: Season 5 — Netflix Original
IO — Netflix Original Film
Soni — Netflix Original Film
The World's Most Extraordinary Homes: Season 2 Part B — Netflix Original
Trigger Warning With Killer Mike — Netflix Original
Trolls: The Beat Goes On!: Season 5 — Netflix Original
Our Picks:
Carmen Sandiego is back and she's swearing off her thieving ways. That may seem a bit odd for the world's most gifted thief, but with Gina Rodriguez voicing the infamous character this one's a must-see no matter what.
Jane Fonda and Lily Tomlin are back for the fifth season of their superb odd couple comedy.
A brave teen tries to prove that humans can still survive on Earth in a post-apocalyptic future.
Hulu
Jan. 14
Total Bellas: Season 4 Premiere
Forever My Girl (2018)
Jan. 15
The Passage: Series Premiere
Another Time (2018)
The Snapper (1993)
Walking With the Enemy (2013)
Jan. 16
You, Me and Dupree (2006)
Jan. 17
O (Othello) (2006)
Jan. 18
90 Day Fiancé: Happily Ever After?: Complete Season 2
Alone: Complete Season 4
America's Book of Secrets: Complete Season 3
American Pickers: Complete Season 10
An American Murder Mystery: The Staircase: Complete Season 1
Beyond Scared Straight: Complete Season 3
Brockmire: Complete Season 2
Butterfly: Complete Season 1
Casey Anthony: An American Murder Mystery: Complete Season 1
Cities of the Underworld: Complete Season 3
Dance Moms: Complete Season 7
Disappeared: Complete Season 8
Dr. Pimple Popper: Special
Finding Escobar's Millions: Complete Season 1
Forged in Fire: Knife or Death: Complete season 1
Found: Complete Season 1
Four Weddings: Complete Season 9
Giada in Italy: Complete Season 2
Hanger 1: The UFO Files: Complete Season 1&2
Homicide Hunter: Complete Season 7
Leah Remini: It's All Relative: Complete Seasons 1&2
Married at First Sight: Complete Season 6
The Menendez Murders: Erik Tells All: Complete Season 1
My 600lb Life: Complete Seasons 5&6
Natalie Wood: An American Murder Mystery: Special
Nightwatch: Complete Season 4
Nostradamus Effect: Complete Season 1
Project Runway All Stars: Complete Season 6
Spring Baking Championship: Complete Seasons 2&3
Swamp People: Complete Seasons 6&7
The Tesla Files: Complete Season 1
Worst Cooks in America: Complete Season 10
Our Picks:
Mark-Paul Gosselaar stars in Fox's epic new vampire series that puts more than a few twists on the classic monsters.
One of TV's most underrated comedies, Brockmire is a baseball-centric tale starring Hank Azaria.
One of the '00s many teen movies, O is notable for Josh Hartnett's commitment to scenery-chewing as a modern-day Iago.
Amazon
Jan. 13
Eighth Grade (2018)
Jan. 16
The Debt (2010)
Jan. 18
The Grand Tour (Prime Original series), Season 3
Jan. 19
Fahrenheit 11/9 (2018)
Our Picks:
Director Bo Burnham's honest, remarkable film about being 13 is finally available to stream.
Season 3 of Amazon's The Grand Tour promises all the car talk you can handle.
HBO
Jan. 13
True Detective: Season 3 Premiere
Jan. 19
Brexit
Tully, 2018
Real Time With Bill Maher: Season 17 Premiere
Our Picks:
Benedict Cumberbatch stars in the all too current HBO film Brexit.
An overworked mom (Charlize Theron) hires a nanny to help her take care of her new baby in this 2018 indie favorite.