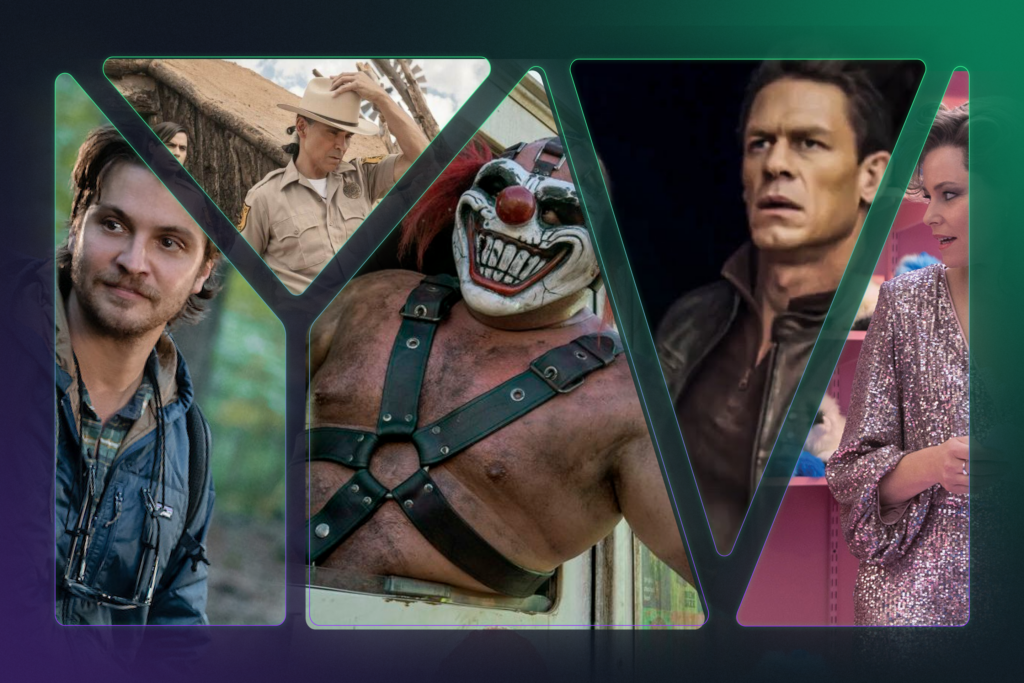 July is going out with a bang. Beat the dog days of summer with these hot new releases, including something new from Jackie Chan and John Cena. Plus, find out what everyone is watching in Reelgood's Top 10.
Will Arnett plays a motor-mouthed outsider who gets offered a chance at a better life — but only if he can successfully deliver a mysterious package across a post-apocalyptic wasteland.
Streaming on Peacock
Helen signs up for a wilderness survival course, a year after getting divorced. She discovers through this experience that sometimes, you have to get really lost in order to find yourself.
Streaming on Netflix
Ty Warner was a frustrated toy salesman until his collaboration with three women grew his idea into the biggest toy craze in history.
Streaming on Apple TV+
Hidden Strike
Two ex-special forces soldiers must escort a group of civilians along Baghdad's "Highway of Death" to the safety of the Green Zone.
Streaming on Netflix
Leaphorn and Chee, two Navajo police officers in the 1970s Southwest are forced to challenge their own spiritual beliefs when they search for clues in a double murder case.