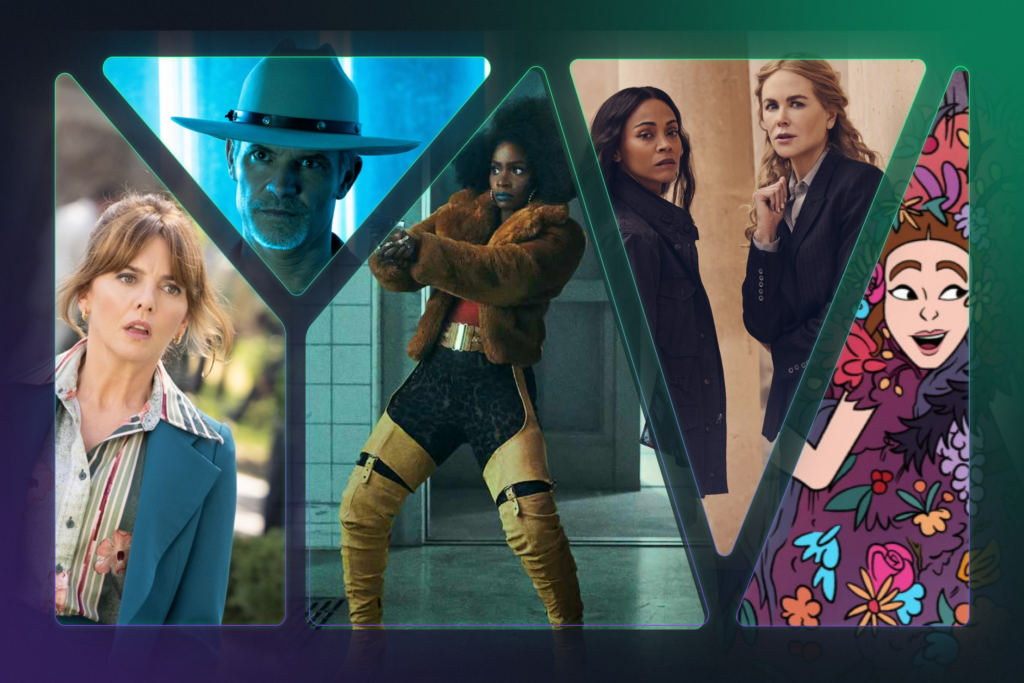 This week, we're going to see some familiar faces with more of our favorite shows releasing new seasons. Check out which ones are returning below, plus find out what everyone is watching in Reelgood's Top 10.
A series of eerie events thrusts an unlikely trio onto the trail of a nefarious government conspiracy in this pulpy mystery caper.
Streaming on Netflix
Justified returns! Having left the hollers of Kentucky 15 years ago, Raylan Givens now lives in Miami, a walking anachronism balancing his life as a U.S. Marshal and part-time father of a 15-year-old girl.
Streaming on Hulu
After Doug and Joyce sell Bottom Dollar to a retired shipping magnate with unlimited money and power, Minx becomes a commercial success, bringing more money, more fame, and more temptation.
Streaming on Starz
Praise Petey
Petey, a New York City "it" girl, has it all until her life comes crashing down around her, but she gets a new lease on life when she "leans into" modernizing her father's small-town cult.
Streaming on Freeform
Joe attempts to balance her personal and professional life as the tip of the spear in the CIA's war on terror. She enlists Cruz, a Marine Raider, as an undercover operative in the Lioness Program.
Streaming on Paramount+ Sunday, July 23