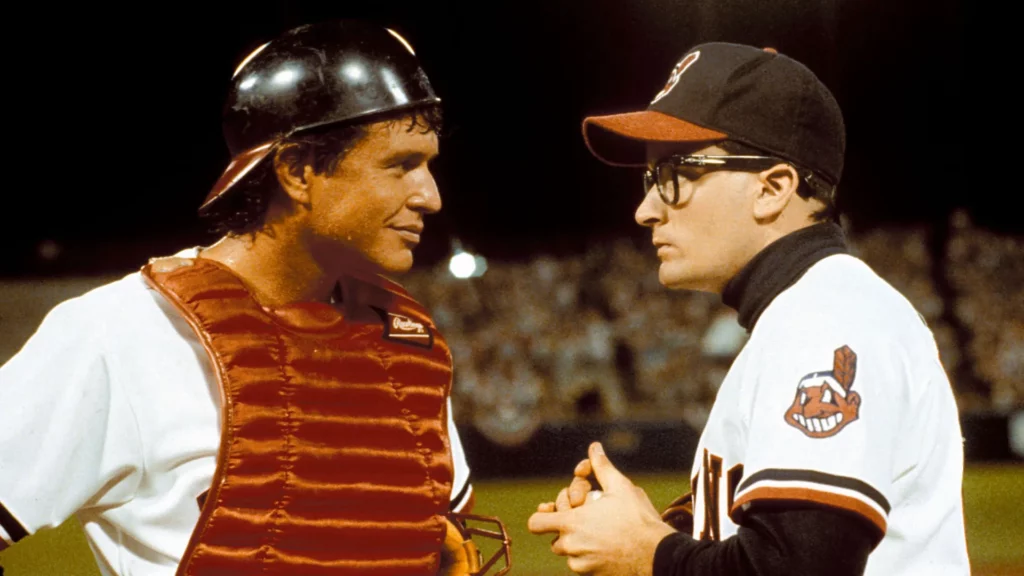 It's near impossible for any avid subscriber to the realm of sports movies not to feel a certain surge of excitement upon hearing the title "Major League." From the moment the brassy trumpet strains of Randy Newman's score pour in, heralding the joyously ironic blending of sports and comedy – you know you're in for a wild ride. The movie made its theatrical debut in 1989 and captured the hearts of sports enthusiasts and film lovers. Writer and director David S. Ward spins a charming narrative around the All-American sport of baseball that convinces us, time and again, to watch "Major League" over other sports dramas.
Major League is not streaming in your country?
Any of our picks not streaming in your country? ExpressVPN unlocks Reelgood and all of your streaming services, giving you access to all movies and TV shows from around the world. Stream them from anywhere with a 30-day money-back trial from ExpressVPN.
Unblock Streaming with ExpressVPN (3 months free for Reelgood users!)
Connect to a US or UK server via ExpressVPN.
Let ExpressVPN run in the background as you watch all of your movies and TV shows, securely and with no throttling or bandwidth limits.
The Plot – An Underdog Story
The premise of "Major League" is instantly engaging – the newly inherited Cleveland Indians are purposely designed to fail by their belligerent and unappreciative owner to warrant a move to Miami. However, these underprepared underdogs rise to the occasion, sparking humor and heroics in equal measure. This brilliant play of events that unfurls is a key reason why fans repeatedly watch "Major League," enamored by its narrative arc.
Characters – An Eclectic Ensemble
"Major League" created an eclectic array of characters that riveted audiences. Tom Berenger as Jake Taylor, an ailing former star struggling to regain his former glory; Charlie Sheen as Ricky Vaughn, a wild card pitcher; Wesley Snipes as Willie Mays Hayes, a super-fast yet poor hitter, and Corbin Bernsen as Roger Dorn, the aging, self-involved third baseman. Never before had a sports movie presented such a vibrant and distinctive cast that perfectly encapsulated baseball's unpredictable world. Their performances continue to captivate audiences watching "Major League" decades after its original release.
Sports and Comedy – A Delicate Balance
The fusion of sports and comedy is a risky trapeze act, yet "Major League" navigates these tricky waters with the precision of an ace pitcher. The narrative flows effortlessly amidst outlandishly comic situations, fraught rivalries, and nail-biting sports sequences. The humor never undercuts the sports, and the sports never drown the humor. Ward weaves these elements together to keep fans returning to watch "Major League" for its unique fusion.
Baseball Sequences – Capturing Authenticity
While "Major League" thrived on comedy, Ward refused to skimp on drama during the baseball games, capturing the gritty reality, the stress, and the high stakes involved in professional baseball. The arm-gripping tension during these games the players' palpable desperation to win, brings out the authenticity of the sport. This realism compels sports buffs to watch "Major League" as a tribute to their passion for baseball.
Behind the scenes – Crafting a Classic
The inception of "Major League" owes its existence to the unique vision of David S. Ward. As a Cleveland native and a lifelong fan of the Indians, Ward's sentiment was instrumental in turning a simple story into a timeless classic. His love and enthusiasm for the sport shines through every frame, making it a compelling watch for anyone seeking to immerse themselves in an authentic depiction of baseball. This genuine appreciation of the sport makes fans keen to watch "Major League" repeatedly.
The Screenplay – The Heart of Humor and Emotion
One cannot discuss "Major League" without praising its sharp, witty screenplay. The dialogues perfectly blend humor and pathos that invoke laughter and poignant emotions in the same breath. Lines like "Just a bit outside" and "This guy threw at his kid in a father-son game" have nestled themselves in the popular lexicon of quotes. This dialogue-driven humor is an alluring factor that encourages audiences to watch "Major League."
Pivotal Moments – A Chip on the Shoulder
"The Major League" is laden with moments that have been etched into the annals of epic sporting movie scenes. Whether it's the iconic reveal of Ricky Vaughn's flashy glasses to correct his awful aim or the triumphant final home run by Jake Taylor, these moments amplify the film's impact, leaving an indelible mark on the viewer's psyche. The magnetic pull of these cinematic moments is an irresistible lure for audiences to watch "Major League."
Influence on Pop Culture – A Lasting Impact
From inspiring many subsequent sports-comedy films to becoming a go-to reference in popular culture, "Major League" left an enduring legacy. It continues to shape our collective consciousness and endlessly rewards the viewers every time they watch "Major League."
Diving Deeper: Exploring the Cast of 'Major League'
The casting of "Major League" was a masterstroke in every sense. The ensemble breathed life into their characters, performing with such conviction that they ceased to be actors and became the personas they were portraying. It's an ensemble that is one of the primary reasons viewers worldwide continue to watch "Major League."
Tom Berenger – The Heart of the Team
Tom Berenger was already a critically acclaimed actor when he joined the cast as Jake Taylor, a former star catcher making his comeback. Berenger perfectly portrayed Taylor's grappling with his glory days, balancing it flawlessly with his ever-present determination to succeed.
Charlie Sheen – The Wild Thing
Charlie Sheen's portrayal of the rebellious pitcher Ricky 'Wild Thing' Vaughn remains one of the most iconic roles of his career. Reports suggest that Sheen, a lifelong baseball enthusiast, was so committed to authenticity that he trained extensively to perfect his pitching style, hitting 85 mph on the radar gun during filming—a testament to his dedication.
Wesley Snipes – The Speed King
Stepping into the shoes of the fast-running Willie Mays Hayes, Wesley Snipes added another feather to his acting cap with his dazzling performance. Now a renowned actor, Snipes was relatively unknown before "Major League." His comic timings, coupled with his electrifying sprint sequences, made his character memorable.
Corbin Bernsen – The Vanity Case
Corbin Bernsen's turn as self-obsessed third basemen, Roger Dorn, added an intriguing layer to the narrative. While portraying the more selfish side of sports personalities, Bernsen brought a certain charm to Dorn that made him relatable and, surprisingly, endearing.
Margaret Whitton – The Conniving Owner
Adding more drama to the storyline, Margaret Whitton enthusiastically played the cunning, profit-seeking owner. Her plans to move the team out of Cleveland and the subsequent foiling of her plot provided the plot with intrigue.
"Major League" Trailer – A Preview of the Excitement
Exceptional Supporting Performers
James Gammon was brilliant as the gruff and experienced manager Lou Brown, while Bob Uecker was a revelation as play-by-play radio announcer Harry Doyle. Their performances emphasized why audiences love to watch "Major League."
Each character, from the stars to the supporting cast, brings a unique flavor to this cinematic cauldron of sports and comedy, ensuring that "Major League" remains a staple on the must-watch list of sports movie enthusiasts decades after its release.
Conclusion – Lasting Legacy
In sports movies, "Major League" was a game-changer. Its successful melding of comedy and baseball launched a new sub-genre of sports films in Hollywood. The movie did not just entertain; it celebrated team spirit, resilience, and the relentless pursuit of a dream. These themes resonate with any viewer, whether they're a sports enthusiast or not, and this universal appeal prompts fans to watch "Major League" repeatedly.
"Major League" isn't just a sports movie. It's a tale of ambition, camaraderie, and the triumph of the human spirit, all set against the alluring backdrop of an engaging sport like baseball. Its adaptability and cultural resonance continue to appeal to several generations of audiences and inspire them to watch "Major League," regardless of whether they are baseball enthusiasts. It reaffirms faith in the underdog and reinforces the essence of sports – it's not about winning or losing but the spirit in which you play the game.