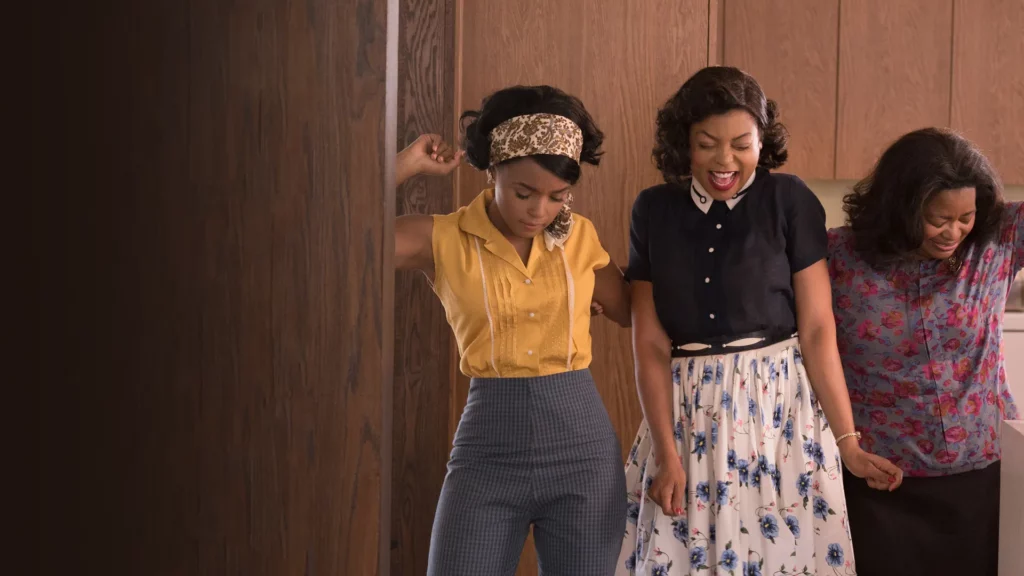 The 2016 movie Hidden Figures has significantly inspired young women to get involved with STEM. Hailed as a "must-watch for any generation" (Robinson 2019), Hidden Figures is the story of three African-American women, Dorothy Vaughn, Katherine Johnson, and Mary Jackson, and their ground-breaking feats in NASA's space program during the Civil Rights era. Watching this heartfelt and inspiring movie has considerably impacted how we view women in the STEM fields.
Hidden Figures is not streaming in your country?
Any of our picks not streaming in your country? ExpressVPN unlocks Reelgood and all of your streaming services, giving you access to all movies and TV shows from around the world. Stream them from anywhere with a 30-day money-back trial from ExpressVPN.
Unblock Streaming with ExpressVPN (3 months free for Reelgood users!)
Connect to a US or UK server via ExpressVPN.
Let ExpressVPN run in the background as you watch all of your movies and TV shows, securely and with no throttling or bandwidth limits.

The movie introduces viewers to the three main characters and the other African-American women they work alongside. Despite never having held a job, Dorothy Vaughn is an independent, smart leader assigned as the supervisor of the segregated West Area Computers department. Katherine Johnson is a brilliant mathematician who has become an invaluable asset to the Space Task Force. Mary Jackson is an ingenious engineer who fought the prejudices and injustices of her workplace to become NASA's first female African-American engineer. These women and countless others broke gender, racial, and social barriers to excel in their respective fields.

Hidden Figures speaks to the struggles, perseverance, and power of underappreciated, underrepresented women who remain hidden historical heroes. As a powerful testament to the importance of spreading the stories of women in STEM, the film illustrates how these women achieved greatness despite a lack of support or recognition. Furthermore, the movie conveys the importance of having strong, supportive relationships to succeed in these fields. This speaks to the value of having mentors, especially those of the same gender, to help women succeed in a male-dominated field.

The release of Hidden Figures was a tremendous inspiration to the up-and-coming generation of scientists, engineers, and other STEM professionals. The positive portrayal of African-American women in the sciences has empowered young women to pursue scientific fields and break through the barriers their predecessors faced. While these figures have historically remained "hidden," the movie serves as a reminder that with determination and skill, women can succeed and make significant contributions to their chosen fields.
The impact of "Hidden Figures" extends beyond inspiring young women to pursue STEM and encourages viewers to recognize the importance of women in underrepresented fields. The movie provided an accessible and honest portrayal of the struggles of a generation of women. It served as an important reminder of these women's significant contributions to the history of STEM.
Changing Narratives

The movie has also helped to alter the narrative surrounding the portrayal of women in STEM, emphasizing the undeniable relevance of women in this field and providing a much more diverse and inclusive story than other movies of the same subgenre. The film offers a different perspective on women's empowerment and what such empowerment can do to change the world. Not only has it provided inspiring content to watch, but it has also reminded audiences that women have been making important contributions to science and technology for centuries, and we continue to inspire young women to strive for greatness in what has historically been a male-dominated field.
Changing Perceptions Through Education

In addition to its impact on the movie industry, this film has provided a new level of awareness in the scientific industry. Schools nationwide have begun integrating discussions about "Hidden Figures" and other inspiring stories of women in STEM into their curriculums. This effort is actively helping to change the perception of the field by creating a more inclusive atmosphere for all students.
"Hidden Figures," directed by Theodore Melfi, boasts a talented ensemble cast that brings the remarkable true story to life. Here's a closer look at the cast members and their respective roles:
Conclusion

Watching "Hidden Figures" has been an incredibly moving experience for many — inspiring a new generation of ambitious women looking to make a difference. Its touching story and powerful messages have impacted how we view women in the STEM field while encouraging viewers to recognize the importance of these historically hidden figures. Ultimately, this movie has moved us to recognize the accomplishments of the women who have broken barriers and helped to create a more inclusive and equitable environment for those interested in STEM.