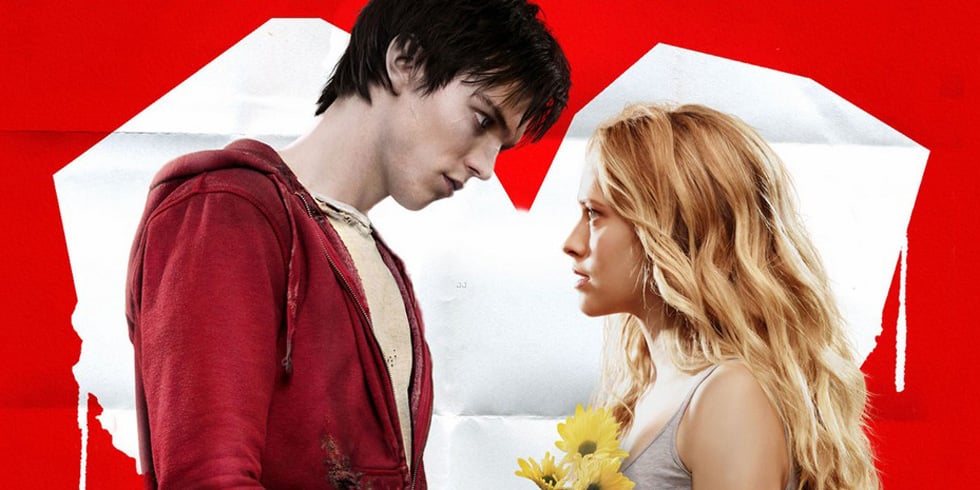 Romantic movies can range from sweet to sorrowful, but this Valentine's day we think you should watch something that makes you feel all warm and fuzzy inside, something that reminds you that love is the most powerful thing in the world.
If you're staying in tonight, here are 7 love stories you should definitely watch with your sweetie:
Love, Simon
Type: Comedy, Romance, LGBTQ, Drama
Release Date: 2018
Director: Greg Berlanti
Starring: Nick Robinson, Josh Duhamel, Jennifer Garner
Rating: 92% RT, 7.7/10 IMDb
This well-reviewed movie from last year is simultaneously the distant cousin of 1980s John Hughes flicks, the best teen film you've seen in years, and the totally adorable LGBTQ romance that you never knew you needed.
Dirty Dancing
Type:  Drama, Romance, Musical
Release Date: 1987
Director: Emile Ardolino
Starring: Jennifer Grey, Patrick Swayze, Jerry Orbach
Rating: 70% RT, 6.9/10 IMDb
Dirty Dancing may have been set in the 1960s, but the story will live on forever in our hearts. The young Frances "Baby" Houseman falls for dance instructor Johnny on her family's summer vacation. This is one of those romances that will never ever get old.
Crazy Rich Asians
Type: Comedy, Drama, Romance
Release Date: 2018
Director: Jon M. Chu
Starring: Constance Wu, Henry Golding, Michelle Yeoh
Rating: 91%, 7/10 IMDb
The fact of the matter is, when you fall in love and decide to settle down with someone, you are in some ways settling down with that person's family too. And it's not always a picnic. That's exactly what Rachel Chu experiences after she discovers that her boyfriend's family is insanely rich.
The Shape of Water
Type: Fantasy, Science-Fiction, Thriller, Action & Adventure, Drama, Romance
Release Date: 2017
Director: Guillermo del Toro
Starring: Sally Hawkins, Octavia Spencer, Michael Shannon
Rating: 92% RT, 7.3/10 IMDb
This fairytale from lovable director Guillermo del Toro is about a mute woman who falls for an amphibious man and plots to set him free from his captors. While The Shape of Water is certainly a most unusual love story, it manages to prove that love knows no boundaries.
The Big Sick
Type: Drama, Romance, Comedy
Release Date: 2017
Director: Michael Showalter
Starring: Kumail Nanjiani, Zoe Kazan, Holly Hunter
Rating: 98% RT, 7.6/10 IMDb
When you're talking about love stories, you really can't beat a true love story. This film about a romance on the rocks between Kumail and Emily is further complicated when Emily winds up in the hospital. Throw in Holly Hunter and Ray Romano as her hilarious parents, and what you have is a movie that's as good as gold.
To All the Boys I've Loved Before
Type: Drama, Comedy, Romance
Release Date: 2018
Director: Susan Johnson
Starring: Lana Condor, Noah Centineo, Janel Parrish
Rating: 96% RT, 7.3/10 IMDb
This 2018 Netflix original romance, based on a book of the same name, To All the Boys I've Loved Before is about a girl named Lara Jean who's life gets turned upside down when all of her secret love letters are sent to every boy she's ever had a crush on. Every good thing you've heard about this film is true.
Warm Bodies
Type:  Horror, Action & Adventure, Drama, Comedy, Romance
Release Date: 2013
Director: Jonathan Levine
Starring: Nicholas Hoult, Teresa Palmer, Analeigh Tipton
Rating: 81% RT, 6.9/10 IMDb
Who says romance is dead? With all the vampire love stories out there, Warm Bodies is a nice change of pace. R is just a regular zombie who begins to have human feelings after he consumes the brain of a young man. He subsequently befriends and begins to fall in love with the girlfriend of his victim. Funny, adventurous, and totally adorable, this one just might surprise you