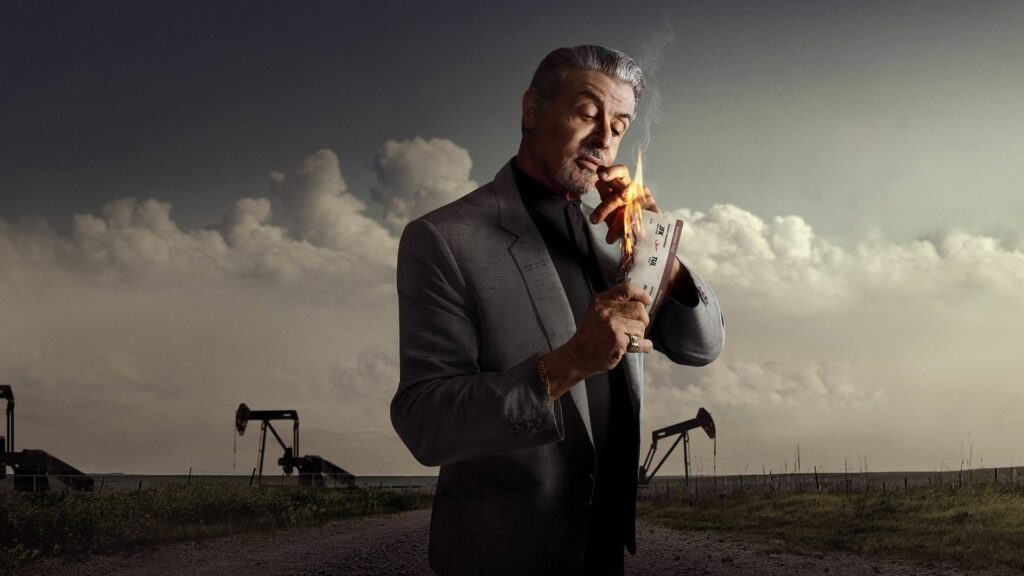 If you haven't watched Tulsa King streaming now on Paramount+, maybe it's because you don't know what to expect. Let us help convince you. Two words: Taylor Sheridan.
Creator Taylor Sheridan has made a name for himself as this decade's most prolific world builder. With the hit series Yellowstone, a sprawling western soap opera that follows the Dutton family, a wealthy land-owning family living on a sprawling ranch in rural Wyoming, Sheridan explores land ownership and all the complications that come with it, namely keeping it
Before even finishing the Yellowstone series, Sheridan expanded the world, creating two prequels that offer us a violent look at the history of the Duttons with 1883 and 1923.
Rumor has it that he will expand the world of Yellowstone universe even further with a sequel starring Matthew McConaughey although that has been yet to be confirmed…or denied.
However, Wyoming wasn't enough. Sheridan is also the mastermind behind Mayor of Kingstown another sprawling family drama set in Kingstown, Michigan that follows the McLusky family, power brokers who tackle themes of systemic racism, corruption, and inequality in a town where the business of incarceration is the only thriving industry.
This brings us to Tulsa King streaming on Paramount+.
Sylvester Stallone, The Tulsa King
Cementing his icon status in roles like Rocky and Rambo, Hollywood legend Sylvester Stallone has long been known as both champion/underdog and action hero. However, his role in 1997's Cop Land gave rise to a different side of Stallone and Tulsa King is no different.
In Tulsa King, Stallone stars as New York mafia capo Dwight "The General" Manfredi who we meet just as he's released from prison 25 years after he's taken the fall for his New York mafia buddies. In prison, he refuses to snitch and instead spent his time keeping tight-lipped, brushing up on classic literature, and staying fit. Soon after his release, he finds that the mafia don's taken his place as capo and the new boss has decided to send Manfredi to set up shop in Tulsa, Oklahoma – the new frontier for criminal operations. However, he soon realizes that his mob family may not have his best interests in mind, Manfredi starts to slowly build a new crew.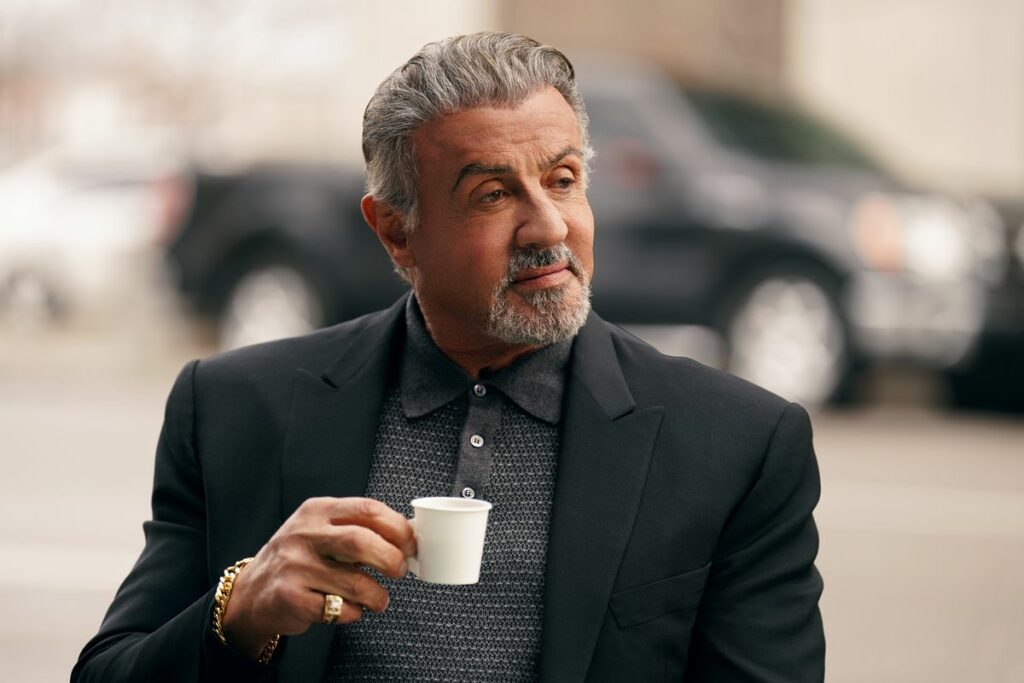 Life After Yellowstone
Unlike Yellowstone and its prequels, Tulsa King stands out from Sheridan's previous works. The corruption of the Duttons feels overly serious at times, after all, The Dutton Ranch and family name are at stake and the family will do anything to protect both of them — often in ways that feel operatic and over-the-top—and completely addicting.

Tulsa King, on the other hand, feels like a delightful departure for Sheridan. Stallone is the perfect wise guy/fish-out-of-water. The show is lighter than his previous Western dramas. It's done feels snappier, more fun, a true dramedy. For example, as soon as Manfredi lands in Tulsa and steps out of the Oklahoma airport, the ex-capo is confronted by something more will than he expected — a giant grasshopper, right to the face. Welcome to Tulsa.
However, it's not long before Manfredi's back to his best self. In no time, he's smooth-talking and recruiting bodies to his new crew, starting with his driver who will soon help him shakedown a weed dispensary.
Stallone Charms at Tulsa King
Early in his career, Stallone established himself as a no-nonsense tough guy. Whether training for a boxing match or doling out vigilante justice, Stallone fell easily into the role of the go-to guy who's got no problem doling out violence and intimidation to get his way. His Manfredi is no different and quickly reestablishes himself as a guy who nobody wants to mess with. Only this time, he's kind of funny. In fact, the audience finds themselves rooting for him, much like we did for Tony Soprano, the head of the New Jersey crime gang in The Sopranos. In that series, despite Tony Soprano's penchant for enacting extreme violence on himself and his enemies, the audience roots for him because we see that he is a human being, as flawed and as scared of the rest of us. By seeing a therapist, we are to believe that Tony Soprano recognizes his flaws and hopes to do better by himself and his family.

Do we believe that Stallone's Manfredi is actually a good guy? Not exactly. After all, he's a career criminal whose allegiance is to a large and violent crime syndicate. However, it's a hell of a lot of fun to watch.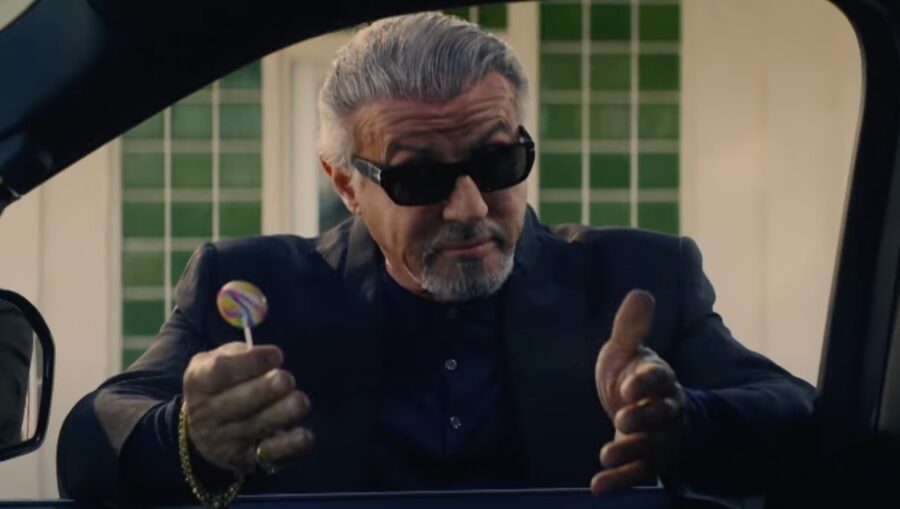 Taylor Sheridan's Bad Guys
It's not as if Taylor Sheridan's male leads are bad guys with hearts of gold. Take Yellowstone's Duttons, for example. Not a single Dutton could be considered a "good guy." In fact, in pursuit of keeping control of the Dutton Ranch, each family member has blood on their hands. They have all been involved in murder, often unjustified, in the name of keeping control of their land. While at times they do redeem themselves through good behavior, it's often punctuated by violence. And yet, viewers still find themselves rooting for the Duttons.

Tulsa King is no different. While Manfredi may be acting in the best interest of his crime family, we see that he also is actively betraying them by starting a new crew. How long he'll be able to keep his double life going is yet to be determined. But one thing is for certain, we'll be watching.
If you like Tulsa King streaming on Paramount+, check out these titles: