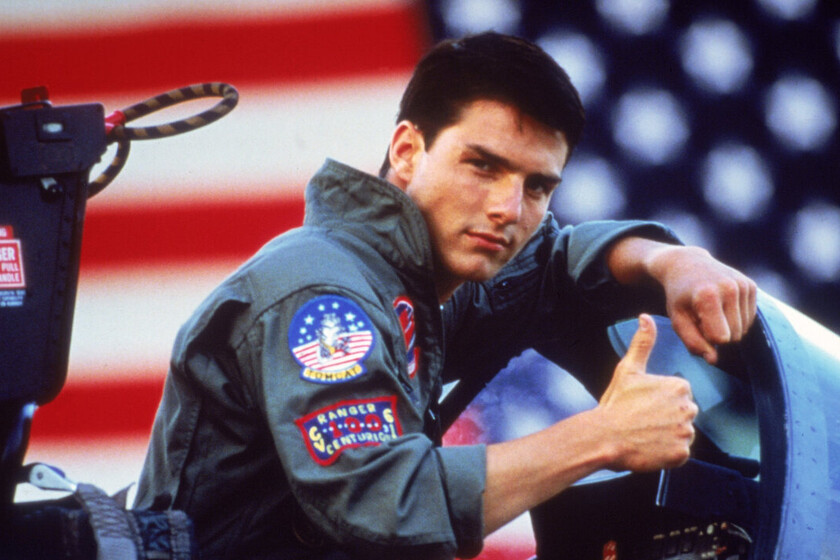 By Josh Terry
There are no real surprises on this week's Reelgood Top 10, where the top three from last week, Top Gun, Obi-Wan Kenobi, and Stranger Things, return to the same dominant spots. The continued success of Top Gun on both Paramount+ and Prime Video is thanks to the theatrical release of Top Gun: Maverick, which so far has grossed an astounding $583,408,619 worldwide. But while the smash-hit of the summer is bringing people back to theaters in ways the industry hasn't seen since before the pandemic, summer blockbusters aren't exclusively for cinemas. As Alison Hermann writes in The Ringer, "By now, though, it's official: The summer blockbuster has a new home on TV."
With the fourth season of Stranger Things and the first few episodes of Obi-Wan Kenobi, only Netflix and Disney+ have had an answer to the ubiquitous Tom Cruise-led franchise. "Like Top Gun, the other two titles are expensive, lavishly marketed installments of beloved franchises," writes Hermann. "The difference is that Stranger Things and Obi-Wan don't require a trip to the theater or even an additional expense beyond a monthly subscription fee. They're also television, even if they have the references, running time, and characters of well-known movies." In her piece, Hermann includes this week's Ms. Marvel, another Disney+ entry into the Marvel Cinematic Universe, as a contender in this phenomenon. But throughout the summer there are many streaming titles that will compete with summer blockbusters like MCU's She-Hulk: Attorney at Law, Thrones prequel House of the Dragon, Rogue One: A Star Wars Story companion Andor, and The Rings of Power, Amazon's The Lord of the Rings series.
As more people go to the theaters, will this trend last? With the possibility of a recession looming, will streamers still fork over hundreds of millions for these blockbuster shows? These are questions to consider as we enter a new age of Blockbuster Streaming TV. Below, check out the Top 10 performing films and TV series among Reelgood's userbase. Along with the heavy-hitters from last week reclaiming the top three spots, there are some newcomers on the weekly ranking like Amazon Prime Video's The Boys and Peacock's The Northman.
1. Top Gun (Streaming now on Paramount+ and Prime Video)
The original Top Gun has been on our Top 10 for five consecutive weeks now and is in its second week of top spot domination. It's one of the rare blockbusters that both audiences and critics can agree on: Top Gun: Maverick still boasts a 97 percent on Rotten Tomatoes with reviewers and has grossed over $583,408,619 worldwide. After just a couple of weeks, Top Gun: Maverick is the fourth highest-grossing movie of 2022 worldwide, closing in on titles like The Batman and Doctor Strange.
2. Obi-Wan Kenobi (Streaming now on Disney+)
Disney+ made a great move by dropping only one episode per week after debuting the first two episodes of Obi-Wan Kenobi during its premiere: fans want more and eagerly await Wednesdays for the next installment. Ewan McGregor is excellent in returning to his most famous role 23 years after he debuted in The Phantom Menace and this miniseries has dived deep into the character's history and adventures before the events of A New Hope. This week's episode has set the stage for a cataclysmic duel between Kenobi and big-bad Inquisitor Reva (Moses Ingram). Darth Vader has also made a few appearances with Hayden Christensen reprising the physical role and James Earl Jones once again providing the iconic voice.
3. Stranger Things (Streaming now on Netflix)
There's one thing that can stop Stranger Things bad guy Vecna from killing one of the show's heroes and it's that character's favorite song. While this Netflix blockbuster series asks a lot of questions about the '80s, the limits of nostalgia, the power of friendship, and pop culture, what I didn't expect to ponder is whether I'd just let Vecna kill me if my favorite song was something embarrassing like "Mambo No. 5." Jokes aside this season, which concludes with another batch of episodes on July 1, has been quite good so far.
4. The Boys (Streaming now on Prime Video)
Amazon's The Boys is an anti-Marvel take on superheroes. It's a show brave enough to ask, "What if superheroes were bad?" Now in its third season, The Boys is a satirical, brutal, and confrontational middle finger to a ubiquitous genre. With the season three debut airing June 3 on Prime Video, this is The Boys' first week in the Top 10. Considering reviews, it won't be a shock if it stays on here.
5. The Northman (Streaming now on Peacock)
Give it up for Robert Eggers and A24's marketing department because "Avenge father. Save mother. Kill Fjölnir." is one of the most memorable movie taglines in recent memory. Following Eggers' masterful run as the foremost director of bad and spooky vibes in The Lighthouse and The VVitch comes this take on Norse mythology and Vikings lore. It's got a great cast in Alexander Skarsgård, Anya Taylor-Joy, and Nicole Kidman too.
6. The Lincoln Lawyer (Streaming now on Netflix)
The Lincoln Lawyer continues to drop in the weekly rankings, bumping down from #5 to #6 with the arrival of both The Boys and The Northman along with the heavy-hitters at the top. But it's clear that Netflix's Lincoln Lawyer, an adaptation of Michael Connelly's 2008 novel The Brass Verdict, still has staying power.
7. The Lost City (Streaming now on Paramount+)
The Lost City, which was once the top-performing title on Reelgood before Top Gun, Stranger Things, and Obi-Wan Kenobi claimed the throne is still on the Top 10, dropping from #5 to #7. With a cast as strong as Sandra Bullock, Channing Tatum, and Daniel Radcliffe, it'll likely maintain its good streak next week.
8. The Orville (Streaming now on Hulu)
Family Guy creator and sometimes Frank Sinatra-cosplayer Seth MacFarlane has a long-running sci-fi comedy that's a pretty obvious spoof on Star Trek called The Orville. The show's been airing since 2017 on Fox but its long-awaited third season The Orville: New Horizons is out now only via Hulu. You can point to pandemic-related delays as well as Disney's 2019 purchase of 21st Century Fox as the reason we're only now seeing this show's third season on a new network in 2022.
9. Fantastic Beasts: The Secrets of Dumbledore (Streaming now on HBO Max)
Fantastic Beasts: The Secrets of Dumbledore has its second week on the Reelgood Top 10 anchored by a strong cast in Mads Mikkelson, Jude Law, Eddie Redmayne, and Katherine Waterston. While not a critically lauded film with only 47 percent of critics giving the film a fresh rating on Rotten Tomatoes, it's still a Harry Potter franchise and people are going to watch and discuss it. No surprises here.
10. Emergency (Streaming now on Amazon Prime Video)
Where the J.K. Simmons and Sissy Spacek-starring series Night Sky took one of the last slots of last week's Reelgood Top 10, this week it's replaced by another Prime Video title in Emergency. A movie instead of a TV show, Emergency follows a group of college students who have a bunch of miserable things happen to them during a party. While the film's protagonists, two black men months out from graduation, don't do anything wrong they have to deal with a series of bad luck that exposes double standards and injustices in how the United States handles emergencies.