Are you ready to take a deep dive into shark movies? The shark-infested waters can be treacherous, but these movies offer some thrills that no other genre can. From the classic Jaws movie to more recent shark thrillers like 47 Meters Down and The Shallows, shark movies have captivated audiences since the 70s. With incredible special effects, impressive acting, and a heap of loads of suspense, shark movies have left many viewers gripping the edge of their seats. So take a deep breath and get ready to explore the shark-filled waters of shark movies!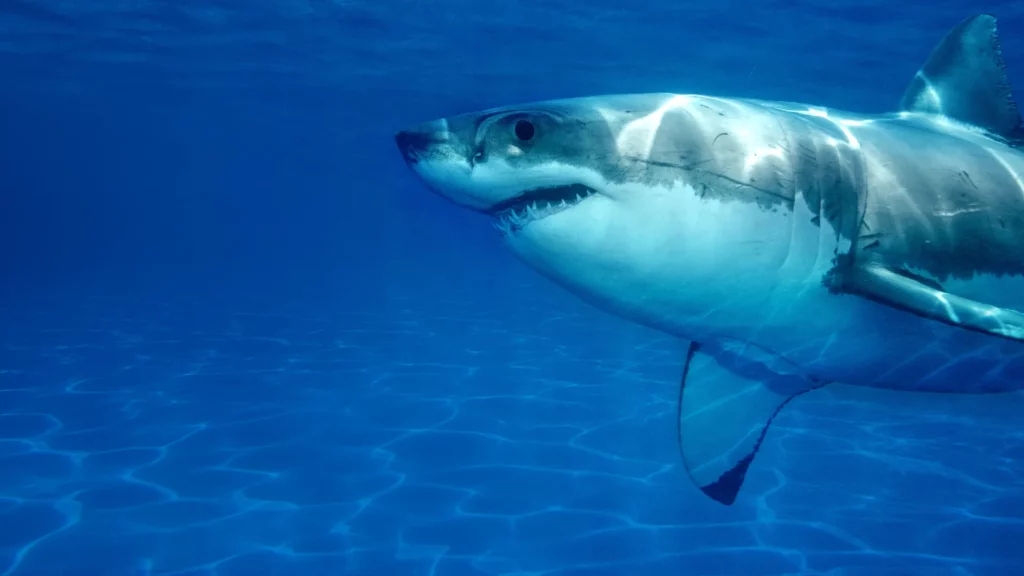 The Classic: Jaws
Let's start with the shark movie that started it all: Jaws. This 1975 classic follows Sheriff Brody (Roy Scheider) as he attempts to track down a gigantic shark terrorizing the waters of Amity Island, an unsuspecting summer vacation spot. Before this film was released, shark movies did not exist; however, after its success at the box office and among audiences, shark movies became a classic staple in cinema.
What made Jaws, so groundbreaking is its use of elements like suspenseful music and convincing shark effects. Many of these techniques have been borrowed by other shark movies for years and have helped shape the genre into what it is today. The special effects alone were remarkable for their time, as they captured realistic-looking shark attacks that could hardly be differentiated from reality.
More Recent Shark Thrillers
In the years following Jaws, shark movies have evolved to become more intense and thrilling than ever before. A great example of a shark thriller released in recent years is 47 Meters Down, which follows two sisters trapped in a shark-infested cage at the bottom of the ocean. Another movie that takes shark thrillers to an entirely new level is The Shallows, starring Blake Lively as she fights for her life against a great white shark while stranded on a rock in the middle of the ocean. These new shark movies have pushed the boundaries even further when it comes to creating suspenseful scenes and thrilling action sequences that leave viewers on the edge of their seats.
What are the 10 Best Shark Movies?
What About Shark Movies for Kids?
Shark movies are not just for horror fans! There are plenty of shark movies that families can enjoy together. The Spongebob Movie: Sponge Out Of Water (2015) is one great example of a shark movie kids can watch with their parents. In this movie, SpongeBob and his friends must save their city from a shark-like pirate who is looking to steal an ancient artifact. Another shark movie kids might enjoy is Finding Nemo (2003), which follows Marlin and Dory as they search for Marlin's son after a human diver captures him.
Cultural Significance of Shark Movies
Shark movies have become more than just entertainment; they've become an important part of our culture. Whether it's Jaws-themed pool parties or shark movie marathons, these films have strongly impacted many people throughout the years. Even the iconic theme song from Jaws remains one of the most recognizable pieces of music in film history, and it has been used to signify danger and suspense in countless other films and TV shows.
The Future of Shark Movies
As shark movies continue to evolve, we can expect even more thrilling stories with exciting special effects that will leave viewers at the edge of their seats. With movies like The Meg and Deep Blue Sea 2, shark movies will keep audiences entertained for years to come.
Conclusion
From the classic Jaws movie to modern shark thrillers like 47 Meters Down, shark movies have become a staple of cinema ever since they first debuted in 1975. With captivating stories and amazing special effects, shark movies remain some of the most thrilling films of all time—and with more shark blockbusters in the works, it's clear that this genre isn't going anywhere anytime soon! So grab your popcorn, take a deep breath, and dive into the world of shark movies! You won't be disappointed.