Shailene Woodley has come a long way since her days as a child actor on The Secret Life of the American Teenager. As an adult, she has taken on leading roles in some of the most acclaimed films of the past decade. From powerful dramas to romantic comedies, Woodley's body of work holds up against some of Hollywood's most successful stars. Here are 10 of her best movies to date: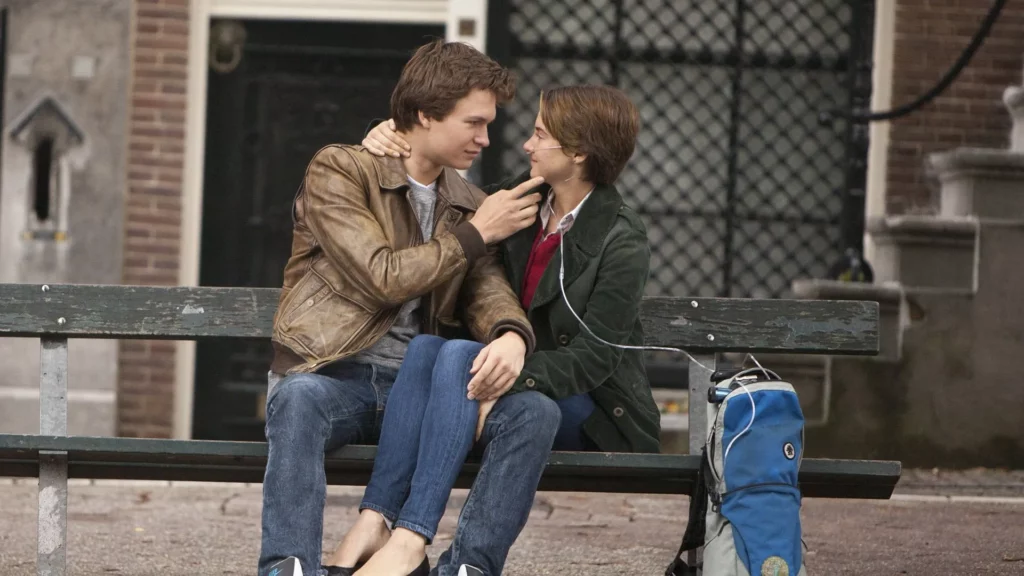 The Fault In Our Stars

This 2014 romantic drama was Woodley's breakout role, earning her numerous awards and nominations. Based on John Green's beloved novel, it follows cancer patient Hazel Grace Lancaster (Woodley), who falls in love with Augustus Waters (Ansel Elgort). Despite their illness, they find solace in each other and strive to make the most out of life. Woodley gives an incredibly moving performance that captures Hazel's resilience and determination in the face of adversity.


Divergent

The first installment in this sci-fi franchise had high expectations when it hit theaters in 2014, and it delivered big time thanks to Woodley's performance as heroine Tris Prior. She plays a brave young woman who is determined to break free from the oppressive government system that strives to keep people divided by their abilities. With its action sequences, thrilling plot, and strong female lead, Divergent became one of the most successful YA adaptations ever made.


Snowden

Oliver Stone directed this 2016 biopic about NSA whistleblower Edward Snowden (Joseph Gordon-Levitt). Woodley co-stars as Lindsay Mills, Snowden's girlfriend, who stands by his side throughout his ordeal despite facing possible danger herself for being associated with him. Although her role is smaller than Gordon-Levitt's, she still manages to bring depth and humanity to Mills' character while also displaying her range as an actress with this dramatic turn.


Big Little Lies

This Emmy-winning HBO miniseries was one of 2017's biggest hits thanks in part to its star-studded cast led by Nicole Kidman, Reese Witherspoon, and Laura Dern alongside Woodley as Jane Chapman – a single mother new to Monterey whose mysterious past is slowly uncovered throughout the series' seven episodes. With strong performances from all involved, Big Little Lies was one of those rare shows that had audiences hooked from start to finish with its complex characters and gripping storylines.


Adrift

This 2018 romantic drama based on a true story sees Shailene play Tami Oldham – a sailor stranded at sea after a hurricane leaves them stranded for 41 days with no communication or navigation tools. It's a powerful display for both Shailene and co-star Sam Claflin, who plays Tami's fiancé Richard Sharp. Through flashbacks, we get glimpses into their relationship before disaster strikes, which adds another layer of emotion. And even though we know how things end, we can't help but be moved by Tami's strength and determination throughout her plight.


The Spectacular Now

This 2013 romantic comedy-drama was Woodley's first leading role and showcased her ability to bring depth and emotion to the screen. She plays Aimee Finicky – a shy, introverted high school student who finds an unlikely friend in carefree, popular guy Sutter Keely (Miles Teller). As their friendship grows, they help each other discover more about themselves and ultimately face their inner demons.


White Bird In A Blizzard

This 2014 mystery drama follows teenager Kat Connors (Woodley), whose life is thrown into upheaval when her mother (Eva Green) suddenly disappears. With the help of her neighbor Phil (Christopher Meloni), Kat sets out to find out what happened to her mother while also dealing with her own feelings of abandonment and confusion. Woodley gives a nuanced performance as she conveys Kat's internal struggle as she comes of age in the face of tragedy.


The Descendants

This 2011 drama from director Alexander Payne stars George Clooney as Matt King – an attorney and father who must take care of his two daughters after his wife falls into a coma following an accident. Woodley co-stars as Matt's eldest daughter Alexandra, who has difficulty coping with the situation and acting out against her father. Despite being the supporting role, Woodley steals the show with her raw performance, earning herself several award nominations.


Endings, Beginnings

This 2020 romantic drama follows Daphne (Woodley) – a woman in her thirties trying to figure out what she wants from life when she meets two men at a party who offer different perspectives on love and relationships. It's an intimate look at Daphne's journey toward self-discovery that is only made possible by Woodley's honest portrayal of this complicated character. Even though it's not your typical rom-com, it still manages to make you root for Daphne as she navigates this new chapter in her life.


The Divergent Series: Allegiant

Woodley reprised her role as Tris Prior one last time for the 2016 finale of this sci-fi franchise based on Veronica Roth's bestselling trilogy. Unlike its predecessors, Allegiant received mixed reviews but is still worth watching for fans of the series thanks to its thrilling action sequences and exploration into Tris ' newfound world outside of Chicago, which serves as a good conclusion to Tris ' story arc.
Overall, Shailene Woodley has come a long way since her days as a child actor and has made a name for herself in Hollywood with her powerful and moving performances. Woodley is one of the most versatile and talented actresses working today, with an impressive body of work ranging from romantic comedies to sci-fi blockbusters. These 10 movies are some of her best to date, but she's just getting started.