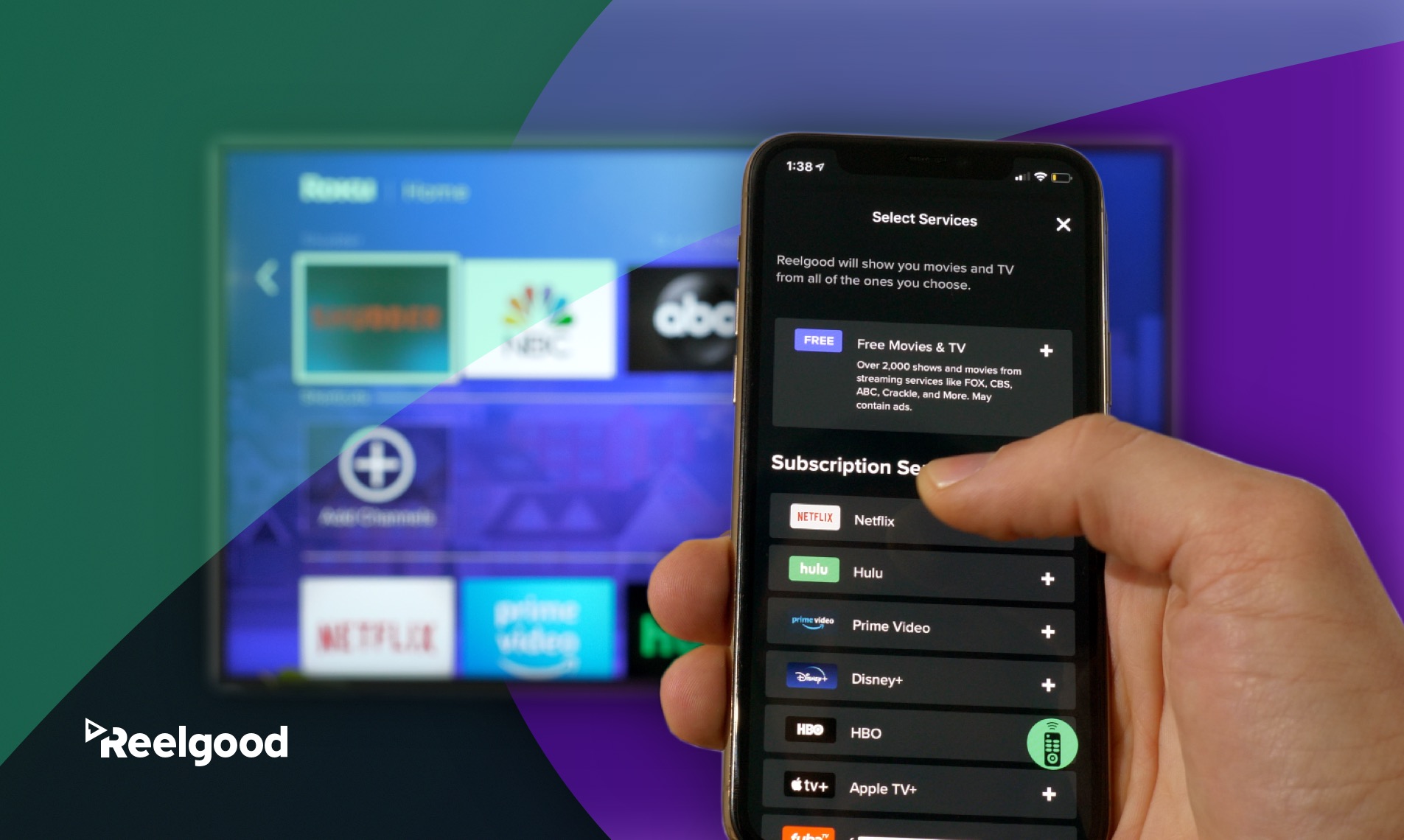 At Reelgood, it's our mission to connect people to the shows and movies they love as easily and effortlessly as possible. 
That's no easy task, considering the average US household spends 36 minutes each night flipping between their various video streaming services (Pew Research) and uses 6.9 different streaming services on average (TiVo Video Trends Report Q4 2019).
Once you know what to watch and where to watch it, there's the question of casting it onto the TV ten feet away from you.
That's why, for us, this new feature feels like a giant leap forward. It bridges the gap between the TV and the streaming guide in the palm of your hand.
Today, we're announcing Reelgood Remote for Roku. Pick something to watch from the Reelgood app on your phone, tap to play directly to your Roku, then use the app as a remote while you watch.
Streamlining the streaming experience
We're launching this feature ahead of schedule, given the increased demand from our users who are stuck at home—since the shelter-in-place orders began, we've seen a 67% uptick in viewing, 252% increase in account creations, and 69% increase in daily active users.
"With the launch of their new product innovation, Reelgood's access to Roku's 37mm connected TV households, representing about 45% of total US connected homes, should help drive faster adoption of Reelgood's service going forward." —Laura Martin, senior analyst at Needham & Company
This new feature is part of our mission to streamline the streaming experience. Earlier this year, Dell announced a strategic partnership that distributes a custom, co-branded version of the Reelgood platform across tens of millions of computers, and we also launched the Reelgood app on millions of LG smart TVs worldwide. The next step is working with consumer appliances, such as Roku.
"By integrating Reelgood directly with the world's most popular connected TV device for OTT, we unlock a frictionless streaming experience. We're very excited to offer Roku integration to our nearly three million monthly active users who are using Reelgood to track, discover, and play their streaming content," said Reelgood CEO David Sanderson.
How to play a movie or TV show to your Roku, from Reelgood:
First, make sure your phone is on the same wifi network as your Roku.
Here's how it works:
Select your streaming services. 

Find something to watch. 

Tap play. 

Select your Roku and enjoy the show. 
Open up any TV show or movie in your Reelgood app. When Reelgood and your Roku device are on the same wifi network, you'll see the option to "Play On Roku." If your TV is off, Reelgood will turn it on and play the content straight to Roku. 
Compatible Devices
Reelgood Remote is compatible with all Roku devices, streaming sticks, and TVs.
Troubleshooting Help
Having trouble? Check out our troubleshooting FAQ for Reelgood Remote here.
Download the App
Reelgood Remote is available within the latest version of Reelgood, available free to download on both Android and iOS Testflight.
Let us know what you think! As always, we're listening: feedback@reelgood.com