The Predator franchise is a must-see for any fan of science fiction, horror, and action movies. Spanning almost four decades, these films have left an indelible mark on the cinematic landscape with their intense scenes, thrilling action sequences, and iconic alien combatants. But which one stands out above all? Let's look at the top 8 best Predator movies ever made.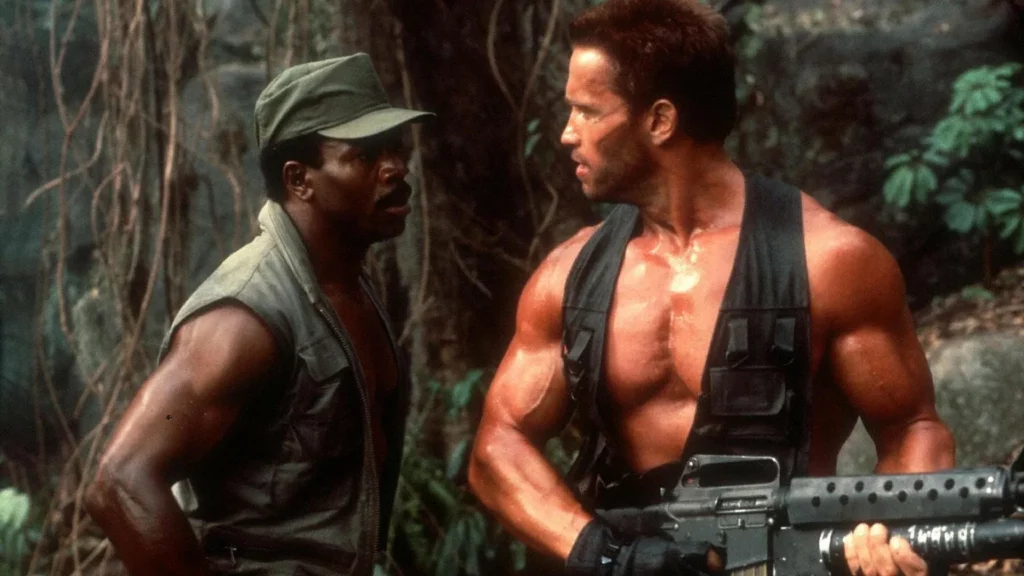 1) Predator (1987): Directed by John McTiernan and starring Arnold Schwarzenegger as Dutch, this classic original remains a fan favorite to this day. An elite team of commandos is sent into the Central American jungle to rescue hostages from rebel forces, but they soon discover a deadly alien is hunting them. The intense action and special effects make this film an all-time classic.
2) Predator 2 (1990): Directed by Stephen Hopkins, this sequel moves the action from the Central American jungle to Los Angeles, where an undercover cop is hunting down a drug cartel and discovers that an even deadlier alien predator is tracking them. This movie features explosive action sequences and some intense scenes as the characters battle against their mysterious enemy in the heart of LA's urban jungle.
3) Alien vs Predator (2004): Directed by Paul W.S. Anderson, this sci-fi horror mashup pits two of cinema's greatest monsters against each other in an epic battle for supremacy. The movie follows a group of archaeologists who become caught in the middle of the alien and predator conflict when they are trapped deep underground with no way out.
4) Predators (2010): Directed by Nimród Antal and starring Adrien Brody as Royce, this reboot brings the franchise back to its roots with a story set on an alien planet where a ragtag team of criminals and mercenaries are pitted against a group of predators in a deadly game. It features some intense action sequences and mind-bending plot twists that will keep viewers on the edge of their seats.
5) Aliens vs Predator: Requiem (2007): Directed by Colin Strause, this sequel pits the two titular species against each other once more as they battle for supremacy in an alien world. The movie features spectacular special effects and plenty of iconic moments from both franchises, making it a must-see for any fan of sci-fi horror movies.
6) The Predator (2018): Directed by Shane Black and starring Boyd Holbrook, Olivia Munn, Trevante Rhodes, and Keegan Michael Key, this reboot of the franchise follows a group of ex-soldiers as they team up with a science teacher to battle an even more deadly version of the alien hunter. It features some explosive action sequences and plenty of humorous dialogue, making it one of the most entertaining entries in the series. Reelgood.com URL: https://reelgood.com/movie/the-predator-2018
7) Predator 3D (1987): This 3D rerelease of John McTiernan's classic original features all the intense action from the first movie with redefined 3D visuals. It also includes an extra 10 minutes of new footage and a remastered soundtrack, making it a must-see for any franchise fan.
8) Predators (2020): Directed by Nimród Antal, this sequel is set ten years after its predecessor in a world where humans have been hunted to near extinction by alien predators. This tense sci-fi horror follows a group of survivors as they fight their way across a ravaged planet and battle against their mysterious enemies in an attempt to escape alive.
The Predator movie series is one of the most iconic franchises in science fiction and horror. Spanning nearly three decades, these movies have thrilled audiences with their intense action sequences and spectacular special effects that bring the alien hunters to life on screen. From the original classic to some more recent entries, these are eight Predator movies that no fan should miss out on. Whether you're a long-time fan or want to experience this franchise for yourself, check out these titles and see why they've become such cult classics over the years. So grab your popcorn and get ready to battle against some of the cinemas.