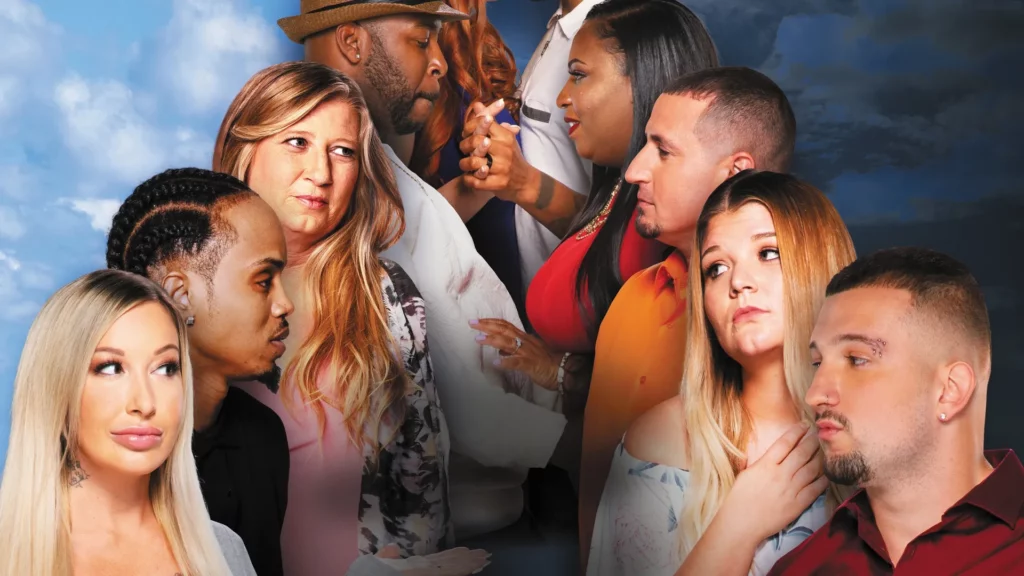 Love After Lockup is one of the most popular shows on WE tv. The show follows couples who are dating while one of them is incarcerated. It's created a loyal following since its debut, evident through its approval ratings and the fact that it is now in its 4th season. Love After Lockup Season 4 has new and unexpected faces that have already created a buzz for the show.
Love After Lockup Season 4 is not streaming in your country?
Any of our picks not streaming in your country? ExpressVPN unlocks Reelgood and all of your streaming services, giving you access to all movies and TV shows from around the world. Stream them from anywhere with a 30-day money-back trial from ExpressVPN.
Unblock Streaming with ExpressVPN (3 months free for Reelgood users!)
Connect to a US or UK server via ExpressVPN.
Let ExpressVPN run in the background as you watch all of your movies and TV shows, securely and with no throttling or bandwidth limits.
This article examines the surprising new faces of Love After Lockup Season 4 and what their presence could mean for the show.
Sandra Elkin
Sandra Elkin is another interesting addition to Love After Lockup season 4. Sandra, a seasoned legal professional, currently holds a position within the executive cohort of the Human Rights Campaign. Her decision to align with Love After Lockup stems from her aspiration to initiate a dialogue regarding individuals' formidable challenges in seeking love and societal embrace after incarceration.
Sandra understands that people can make mistakes and wants to show that it's possible to move on after incarceration while finding love and happiness. As a result, she's chosen to join the show to help open up the conversation about how difficult it can be for those who have served time to find true love and lasting relationships.
Shannade Clermont
One of the more interesting additions to Love After Lockup Season 4 is Shannade Clermont. Viewers of the show may already be aware of who Shannade is, as she was a contestant on the 21st season of MTV's Real World. However, many viewers may need to learn that Shannade also serves a prison sentence. After serving time behind bars, Shannade shared her story on Love After Lockup.
Shannade's story is unique in that she faces life after incarceration with someone she was dating before going to prison. She feels a deep connection to them and hopes to use her time on the show to reflect on her life choices leading up to her incarceration and how it has affected her relationship. Viewers of Love After Lockup Season 4 will watch Shannade as she faces her life and relationships in a new way after prison.
Adam Goers
Adam Goers is yet another surprising addition to Love After Lockup season 4. Adam, a thriving entrepreneur, has achieved remarkable triumph despite a history of 12 years of confinement. His time was spent within Rhode Island's correctional system due to charges of first-degree murder and attempted robbery. Within the framework of Love After Lockup, Adam's journey will intricately explore the repercussions of his choices. At the same time, he embarks on a quest for love and societal embrace in the aftermath of his incarceration.
Although Adam has been out of prison for a few years, it has not been easy for him to move on and find true love. He hopes that by being part of Love After Lockup, he will be able to find love and inspiration despite the weight of his criminal record.
Love After Lockup: Season 4's Release Date
It premiered in January 2022. On March 4, 2022, the fourth season premiered.
Love After Lockup: Season 4 Plot
In the fourth season of "Love After Lockup," the captivating reality TV series delves once again into the complex and often dramatic relationships that form between individuals who have been incarcerated and their partners on the outside. This season introduces a diverse cast of couples, each with their unique backgrounds and circumstances, as they navigate the challenges of reuniting after one partner's release from prison.
As the season unfolds, viewers are taken on an emotional rollercoaster, witnessing the ups and downs, trials and triumphs, and the raw realities of love being tested against the backdrop of past mistakes and societal judgment. From the initial excitement of long-awaited reunions to the struggles of adapting to a changed world, the couples face myriad obstacles, including skepticism from friends and family, financial difficulties, and the haunting shadows of their partners' criminal pasts.
Throughout the season, viewers witness heartwarming moments of genuine connection and personal growth, as well as tense situations fueled by mistrust and the lingering consequences of past actions. The show highlights the resilience of love, the complexities of human relationships, and the power of redemption, often exposing viewers to unexpected twists and turns as the couples navigate their unique paths.
"Love After Lockup" Season 4 continues to provide a thought-provoking exploration of love, commitment, and transformation, offering an unfiltered look at the challenges and realities faced by couples attempting to rebuild their lives together after a period of incarceration.
Conclusion
Love After Lockup season 4 will surely be interesting and compelling as it introduces exciting and unexpected faces. Viewers of the show will be able to follow along with Shannade Clermont, Sandra Elkin, and Adam Goers as they attempt to move on from their respective incarcerations and find true love and acceptance. With so many interesting stories this season, it will surely be exciting for viewers of Love After Lockup.