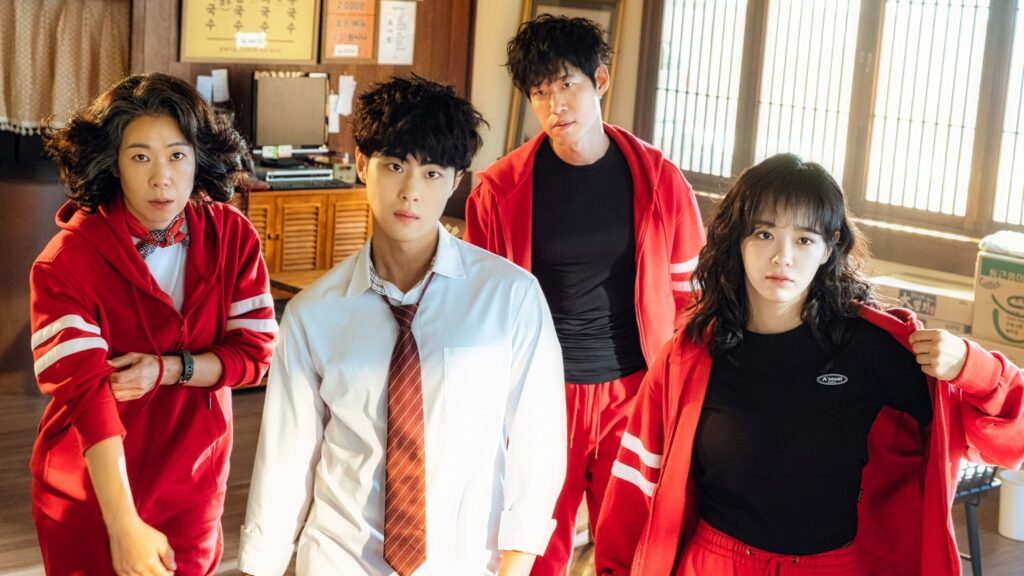 The Uncanny Counter Season 2 sweeps us back into its whirlwind of suspense, melding action, mystery, and raw emotion. The spectral villains are at it again, threatening the human realm. Yet, our cherished Counters don't waver, stepping up valiantly to shield the innocent and uphold equilibrium. This season dials up the stakes, introducing formidable adversaries and delving deeper into our heroes' tales. The narrative this time? Even more enthralling.
While the anticipation builds, here's a nifty tip for global fans itching to dive into the drama: To seamlessly access and enjoy the show from any corner of the world, I suggest using ExpressVPN. This ensures you won't miss a beat of this riveting series, no matter where you are.
Step-by-Step: How to watch The Uncanny Counter Season 2 online on tvN for free via VPN
Select a VPN service that is optimized for streaming. We recommend ExpressVPN
Download the VPN and connect to the South Korean server.
Log in to tvN.
Find The Uncanny Counter Season 2 and stream it no matter where you are!
The Uncanny Counter Season 2 Synopsis
The Uncanny Counter Season 2, inspired by Jang Yi's acclaimed webtoon Amazing Rumor, unfolds in a world under siege by sinister spirits craving immortality. These wicked forces possess humans, but standing against them are the Counters. These special individuals, touched by profound loss or near-death experiences, are destined to guard the innocent. So Mun, a brave young man grappling with the enigma of his parents' tragic demise and his own disabilities, finds his calling as a Counter, guided by a spirit of a departed ally. Together with Ga Mo Tak, Do Ha Na, and Chu Mae Ok, So Mun confronts these malevolent shades, seeking not just justice but also the truth surrounding his family's fate, all while facing an ancient and formidable spectral nemesis.
The Uncanny Counter Season 2 Cast
The Uncanny Counter Season 2 features a standout ensemble cast, elevating the narrative with their impeccable skills. Leading the charge, we have Cho Byeong Kyu as So Mun, Yoo Joon Sang as Ga Mo Tak, Kim Se Jeong as Do Ha Na, Yeom Hye Ran as Chue Mae Ok, and Ahn Suk Hwan as Choi Jang Mool. These stellar actors return to further cement the compelling relationships among their characters.
Adding fresh dynamism to the team, Yoo In Soo steps in as Na Jeok Bong, showcasing an evolution from his prior roles. Season 2 doesn't stop there – it raises the stakes by introducing potent foes, including Kang Ki Young as Pil Gwang, Kim Hieora as Gelly, and Kim Hyun Wook as Wing.
When does The Uncanny Counter Season 2 premiere?
The Uncanny Counter Season 2, aptly named CounterPunch, is gearing up for its exclusive premiere on tvN come July 29, 2023.
How many episodes does The Uncanny Counter Season 2 have?
The Uncanny Counter Season 2 Episode Guide:
Episode 1: Saturday, July 29, 2023
Episode 2: Sunday, July 30, 2023
Episode 3: Saturday, August 5, 2023
Episode 4: Sunday, August 6, 2023
Episode 5: Saturday, August 12, 2023
Episode 6: Sunday, August 13, 2023
Episode 7: Saturday, August 19, 2023
Episode 8: Sunday, August 20, 2023
Episode 9: Saturday, August 26, 2023
Episode 10: Sunday, August 27, 2023
Episode 11: Saturday, September 2, 2023
Episode 12: Sunday, September 3, 2023
The Uncanny Counter Season 2 Trailer
tvN has unveiled the debut teaser for the eagerly-awaited The Uncanny Counter Season 2. This sneak peek amps up the excitement with a tantalizing display of high-octane battle scenes set to enthrall fans. What's more, viewers catch a compelling look at a stronger and revamped So Mun, flanked by a ready cast poised to tackle daunting foes. All in all, this dynamite teaser heralds an edge-of-the-seat continuation of the beloved series.
Start Watching The Uncanny Counter Season 2 Now
The stage is set, and the curtains are about to rise on the electrifying sequel to a fan-favorite: The Uncanny Counter Season 2. tvN has set the atmosphere ablaze with their debut teaser, giving us a taste of adrenaline-packed battles and the evolution of our lead, So Mun. As the ensemble readies itself for newer challenges and darker adversaries, you wouldn't want to miss a moment of this roller-coaster journey.
For fans tuning in from across the globe, regional restrictions might pose a hiccup. Don't fret! To enjoy a seamless viewing experience, no matter where you are, I recommend ExpressVPN. It's your ticket to dive into the supernatural world of the Counters without a hitch. Make sure you're front and center for every thrilling episode.