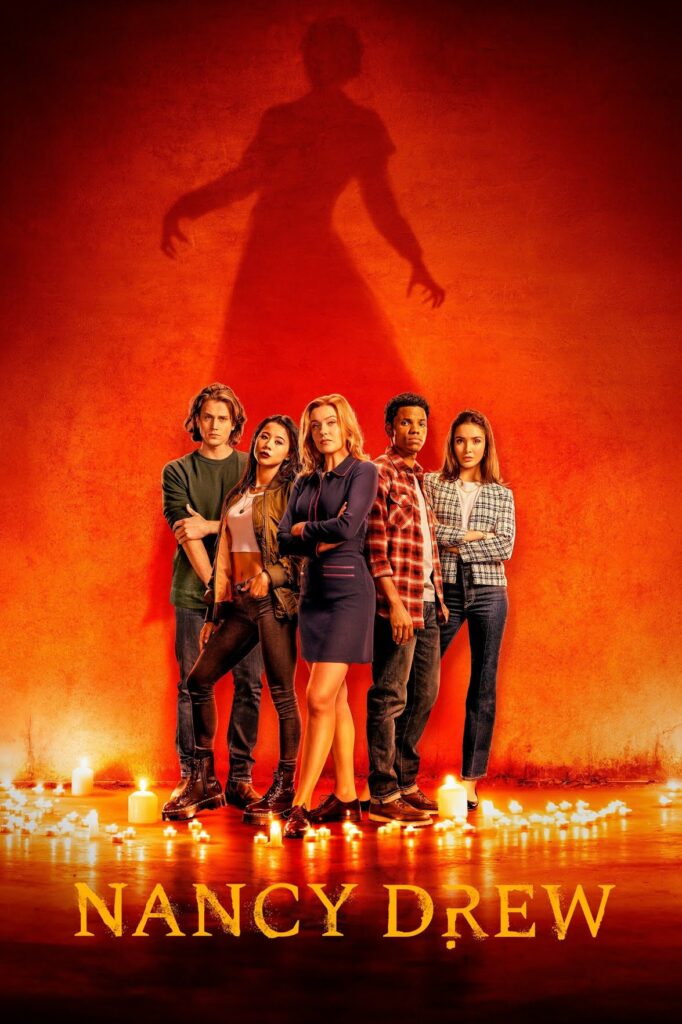 Attention, mystery lovers and Nancy Drew fans! Are you on the hunt for the perfect guide on where to stream the thrilling Season 4 of Nancy Drew? Look no further, as we've got you covered with all the details you need! From streaming options to the suspenseful plot, beloved returning cast members, and intriguing teasers from the show's executive producers, our blog post dives deep into the world of Nancy Drew to keep you informed and eager for the new season. So, grab your magnifying glass and join us as we unravel the mystery of where to find Nancy Drew Season 4!
Nancy Drew Season 4 is not streaming in your country?
ExpressVPN unlocks Reelgood and all of your streaming services, giving you access to all movies and TV shows from around the world. Stream them from anywhere with a 30-day money-back trial from ExpressVPN.
Step 1: Download
Unblock Streaming with ExpressVPN (3 months free for Reelgood users!)
Step 2: Connect
Connect to a US server via ExpressVPN.
Step 3: Stream
Let ExpressVPN run in the background as you watch all of your movies and TV shows, securely and with no throttling or bandwidth limits.
Where Can I Stream Nancy Drew Season 4?
If you're looking to watch Nancy Drew for free, your best option is to tune in to new episodes as they air on The CW app and channel, which mainly caters to viewers in the United States. Alternatively, the show will be available on HBO Max and for purchase through platforms like Vudu, Apple TV, and Prime Video. For international audiences, HBO Max should be your go-to choice as new episodes are released. Don't forget, you can also binge-watch Seasons 1-3 of Nancy Drew, currently streaming on HBO Max.
Where Can I Stream The Entire Nancy Drew Series?
Seasons 1-3 of Nancy Drew are currently streaming on HBO Max.
Is Nancy Drew Over After Season 4?
Sadly, yes. Season four of Nancy Drew will be the final one for Nancy Drew and the Drew Crew.
Is There a Trailer For Nancy Drew Season 4?
There still hasn't been an official trailer released for Nancy Drew Season 4 yet. Keep an eye on The CW's official YouTube channel, as well as their social media accounts, as a new trailer will be dropped soon for the upcoming season.
When and Where Is Nancy Drew Season 4 Premiering?
The fourth and final season of the popular television series Nancy Drew will be airing on The CW starting Wednesday, May 31, 2023, and concluding on Wednesday, August 23, 2023. Don't miss out on this season full of mystery and suspense as Nancy and her gang work to solve cases and unravel secrets.
Who Are the Cast and Crew of Nancy Drew Season 4?
The upcoming season of Nancy Drew is set to feature several familiar faces. The returning cast includes Kennedy McMann as Nancy Drew, Leah Lewis as George Fan, Maddison Jaizani as Bess Marvin, Tunji Kasim as Ned "Nick" Nickerson, Alex Saxon as Ace, Riley Smith as Ryan Hudson, and Scott Wolf as Carson Drew. These characters have been part of the show's journey since its inception, appearing in all prior seasons thus far. Additionally, a handful of fresh faces will continue to grace the screen, such as Jenaya Ross as Copperhead, Carmen Moore as Hannah Gruen, Ariah Lee as Ted Fan, Geraldine Chiu as Jesse Fan, and John Harlan Kim as Agent Park. While not much is known about the newer characters, it's evident that many beloved figures will be making a comeback in this final season.
What Do We Know About the Nancy Drew Season 4 Plot?
Based on this Entertainment Weekly interview with executive producers of the show Melinda Hsu Taylor and Noga Landau, the plot of Nancy Drew Season 4 is expected to focus on the aftermath of Nancy's Groundhog Day-like experience and the intense yearning between Nancy and Ace. The season will explore the idea of fate and heroism, as well as Nancy's attempts to understand and potentially undo the curse placed on her by Temperance. The show will also delve into a new mystery, with a connection to previous events, bringing Nancy back to her roots of solving small-town mysteries. Additionally, Nancy's relationships with her friends and the Drew Crew will continue to evolve, and Ryan will face the consequences of his deal with the creepy artifact sellers.
One of the most interesting quotes from the interview is by Noga Landau, who says, "For me, this show is always about the simmering love and yearning — for multiple characters, but especially for Nancy and now for Nancy and Ace together." This quote hints at the emotional depth and complexity of the relationships that will be explored in Season 4 of Nancy Drew.