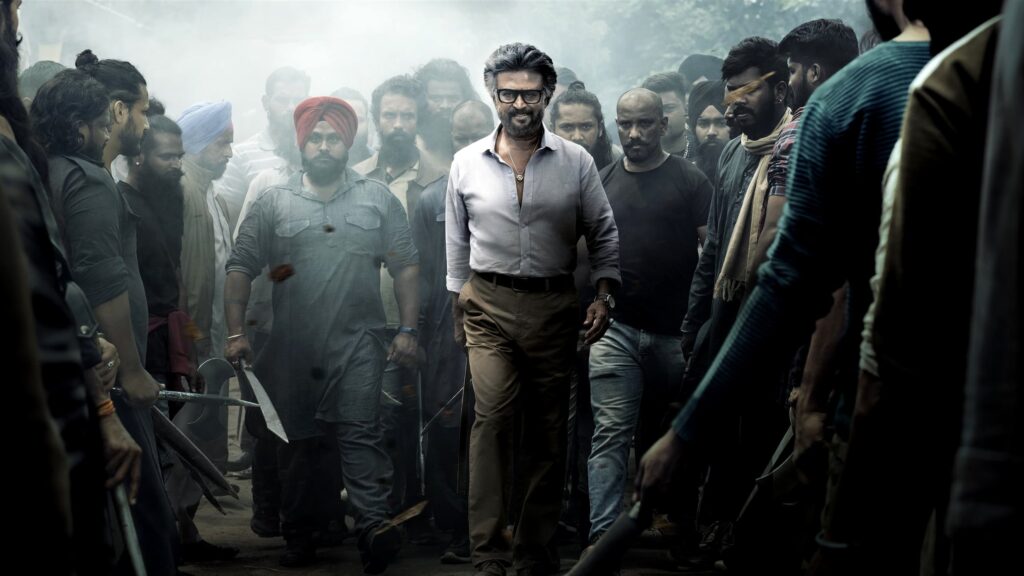 In the heart of a suspenseful tale, a retired jailer embarks on an unwavering quest to find those responsible for his son's tragic end. As he delves deeper, he treads a path eerily reminiscent of his past, casting a shadow of doubt on what lies ahead.
If you're outside of India and yearning to dive into this gripping narrative, fret not! Elevate your streaming experience and bypass geo-restrictions seamlessly. I highly recommend using ExpressVPN to ensure you don't miss a moment of this enthralling saga.
Step-by-Step: How to watch Jailer online on Amazon Prime India via VPN
Select a VPN service that is optimized for streaming. We recommend ExpressVPN
Download the VPN and connect to the Indian server.
Log in to Amazon Prime India.
Find Jailer and stream it no matter where you are!
Jailer Synopsis
In the soon-to-be-released sensation, Jailer, the legendary Rajinikanth takes center stage as Tiger Muthuvel Pandiyan, a retired jailer with a burning drive to find his son's murderers. As Muthuvel delves deep into the enigmatic corners of his son's life, his unyielding determination faces the sternest challenge in his quest for justice.
Kickstarted in early 2023, the film parades a constellation of stars, showcasing the likes of Rajinikanth, Mohan Lal, Jackie Shroff, and Siva Rajkumar. With a lavish budget of ₹240 Crore, industry insiders forecast Jailer to rake in over ₹400 Crore within its premiering OTT release weeks. This cinematic masterpiece doesn't just offer an intense narrative but brings together a stellar cast and high stakes, making it a hot contender for record-breaking earnings.
Jailer Cast
In the highly anticipated Jailer, cinematic titan Rajinikanth helms the film, with the Pan-India luminary, Tamannaah Bhatia, gracing the screen as his leading lady. Fans will fondly recall Rajinikanth's thrilling performance in the Tamil action sensation, Annaatthe, which lit up Diwali 2021.
2022 was a standout year for Tamannaah, marking her presence in both Telugu and Hindi cinemas. Her comedic venture, F3: Fun and Frustration, saw her sharing the screen with stalwarts like Venkatesh and Varun Tej, securing a box office hit. Her forays into Hindi cinema, particularly Babli Bouncer and Plan A Plan B, garnered plaudits when released on OTT platforms. The dynamic pairing of Tamannaah and Rajinikanth, despite their age gap, is bound to be a talking point.
Further elevating the ensemble are talents like Ramya Krishnan, famously known for her iconic Baahubali role, and Vasantha Ravi, who embodies the film's chilling adversary. While early talks hinted at appearances from Kannada heavyweight Shiva Rajkumar, Aishwarya Rai Bachchan, Priyanka Arul Mohan, and Yogi Babu, the final roster has been a tightly-guarded secret.
Lastly, a special treat awaits in the form of a cameo by the Malayalam maestro, Mohanlal. With the narrative spanning just one electrifying night, Jailer promises to deliver action and laughs in spades.
When does Jailer premiere?
Nelson Dilipkumar's Jailer, having shattered box office milestones, gears up for its digital debut on September 7, 2023.
Jailer Trailer
Check out the trailer here.
Start Watching Jailer Now
Nelson Dilipkumar's cinematic sensation, Jailer, has not only made waves at the box office but is now poised to enthrall digital audiences. Mark your calendars for September 7, 2023, as this riveting crime drama is set to premiere exclusively on Amazon Prime India.
If you're facing geo-restrictions or looking for an enhanced viewing experience, I'd highly recommend using ExpressVPN. It ensures smooth and uninterrupted access to "Jailer", regardless of where you are.