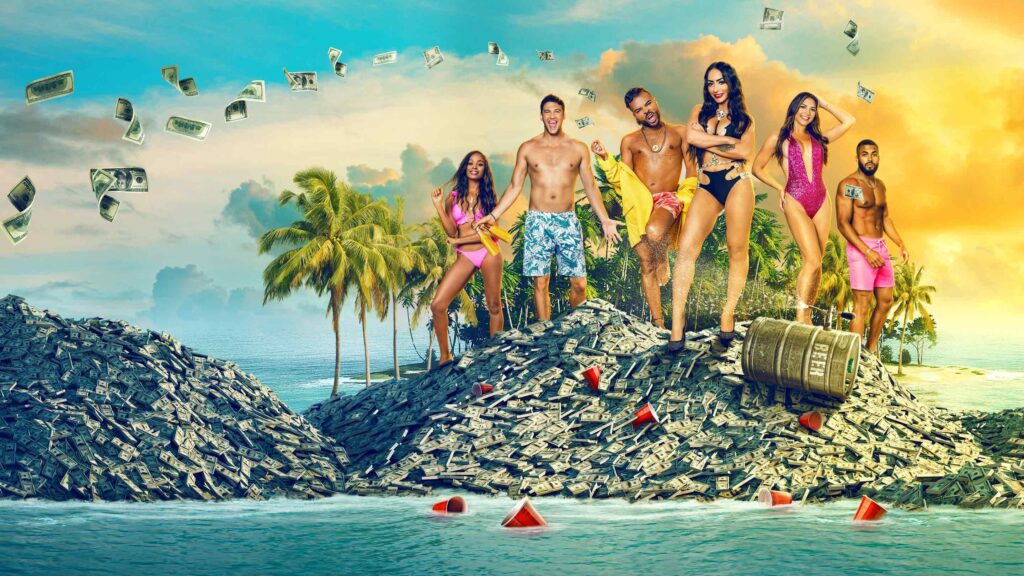 Prepare to be blown away by the unmatched drama and thrills in All Star Shore Season 2. Picture your favorite reality TV stars all gathered in one jaw-dropping shore house in Cartagena, Colombia. It's not just a holiday; it's a battleground of intense challenges and even more intense personalities.
Want to enjoy this must-watch show in Canada without any location-based restrictions? For smooth, uninterrupted streaming, I highly recommend ExpressVPN. It's a recommendation that ensures you don't miss a moment of this captivating series.
Step-by-Step: How to watch All Star Shore Season 2 in Canada on Paramount+ using a VPN
Select a VPN service that is optimized for streaming. We recommend ExpressVPN
Download the VPN and connect to the US server.
Log in to Paramount+.
Find All Star Shore Season 2 and stream it no matter where you are!
All Star Shore Season 2 Synopsis
All Star Shore Season 2 is the TV spectacle you didn't know you needed. Imagine this: twelve high-profile reality stars from your go-to shows like Jersey Shore, Love Is Blind, RuPaul's Drag Race, and Bachelor in Paradise. They're all in one mind-blowing shore house, battling it out in a one-of-a-kind party competition series.
As the season unfolds, get ready for a whirlwind of intense rivalries and jaw-dropping unexpected alliances. All of this electrifying drama serves one ultimate goal: snagging a cool $150,000 cash prize and the coveted Season 2 trophy.
All Star Shore Season 2 Cast
We've got Isabel Castro and Xavier Ulibarri from Acapulco Shore, Chantelle Connelly and Marnie Simpson from Geordie Shore, and Chase Demoor and Melinda Melrose from Too Hot to Handle. But wait, there's more: Fabio De Pasqual and Hatitza Garderobe represent Germany Shore, while Guilherme Evaristo hails from Rio Shore, and Vinny Guadagnino makes a splash from Jersey Shore. Let's not forget Tamaris Sepulveda from FBoy Island and Patryk Spiker from Warsaw Shore. The cherry on top? None other than Nicole Polizzi, aka Snooki, will be hosting this unforgettable showdown.
This ensemble will converge in a jaw-dropping shore house on a secluded island near Cartagena, Colombia. Here, they'll go head-to-head in epic battles centered around popular party games. At the end of this thrilling run, only one contestant will snatch up that hefty $150,000 grand prize.
When does All Star Shore Season 2 premiere?
All Star Shore Season 2 is making its grand entrance on Thursday, September 21, 2023, at 9 p.m.
How many episodes does All Star Shore Season 2 have?
All Star Shore Season 2 is keeping us on our toes, with the exact episode count still under wraps. What we do know is that there'll be at least 12 weekly episodes, staying true to the format of its debut season.
Let's dive into the episodes we're aware of:
Episode 1: "Who's Ready to Party?" (September 21, 2023): Reality TV's finest face off in the season's first party challenge. It's a fight to stay in paradise, with cash and global prestige on the line.
Episode 2: "Puke & Rally" (September 28, 2023): Drama ensues when Vinny and Tamaris team up for the Paradise Reward. Emotions run high with a shock Exile Game nomination, and Vinny's attempt at romance misses the mark.
Still to come:
Episode 3: October 5, 2023
Episode 4: October 12, 2023
Episode 5: October 19, 2023
Episode 6: October 26, 2023
Episode 7: November 2, 2023
Episode 8: November 9, 2023
Episode 9: November 16, 2023
Episode 10: November 23, 2023
Episode 11: November 30, 2023
Episode 12: December 7, 2023
All Star Shore Season 2 Trailer
Start Watching All Star Shore Season 2 Now
The reality TV universe has aligned to gift us a season that promises all the drama, alliances, and heart-stopping challenges we crave. With a premiere date of September 21, 2023, at 9 p.m. on Paramount+, you'll witness iconic stars from shows like Jersey Shore, Love Is Blind, and RuPaul's Drag Race duking it out for a massive $150,000 cash prize. This is the high-stakes, roller-coaster ride of a season you've been waiting for.
Are you abroad or facing pesky streaming restrictions? No worries, we've got the ultimate hack for you. For a seamless, geo-restriction-free binge-watching session, ExpressVPN is your go-to solution. Stay connected and never miss a twist, turn, or jaw-dropping moment of All Star Shore Season 2!