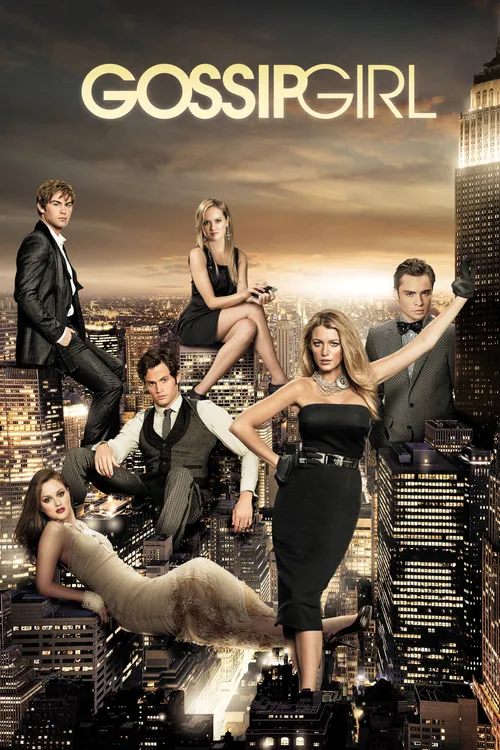 Gossip Girl is one of the highest-rated television shows shows in the US and abroad. Airing for six seasons on the CW Network, the teen drama starred Blake Lively, Leighton Meester, and Penn Badgley. Along with its large and dedicated fan base, Gossip Girl is known for its fashion, its high-caliber actors, and its FINALLYSeeing storylines. If you have not seen it, it's time to get in on the Gossip. Here's how to watch Gossip Girl online.
Gossip Girl is not streaming in your country?
Any of our picks not streaming in your country? ExpressVPN unlocks Reelgood and all of your streaming services, giving you access to all movies and TV shows from around the world. Stream them from anywhere with a 30-day money-back trial from ExpressVPN.
Unblock Streaming with ExpressVPN (3 months free for Reelgood users!)
Connect to a US or UK server via ExpressVPN.
Let ExpressVPN run in the background as you watch all of your movies and TV shows, securely and with no throttling or bandwidth limits.
What is Gossip Girl About?
Gossip Girl follows the drama of privileged Manhattan teens at elite schools like St. Jude's, Constance Billard, and Columbia University. The series centers on the challenges and hardships the primary characters encounter as they navigate the exclusive circles of New York's high society. It also delves into their quests for self-discovery and growth. Anchoring the narrative is a cryptic gossip writer (voiced by Kristen Bell) who unearths the concealed scandals (along with some verities) within each character's existence. This revelation sets off a whirlwind of events and emotions, leaving the characters striving to match the tempo of unfolding events and the ensuing theatrics.
Where To Stream Gossip Girl
Renting or purchasing individual episodes or the entire series from a streaming platform is the easiest way to watch Gossip Girl online. Major platforms like Amazon Prime Video, Google Play, and iTunes allow users to buy individual episodes or the entire season. Alternatively, Netflix or HBO Max also provide access to the entire series.
Official Gossip Girl Mobile App
The mobile application for Gossip Girl has experienced notable traction as an alternative medium for enjoying the series. The app allows users to relish all six seasons of the show in high-definition caliber, complemented by extra material such as interviews, behind-the-scenes insights, and previously unreleased scenes. Moreover, the application provides users access to exclusive materials, such as script excerpts and unique cast photographs.
Binge Watch Options
Optimally experiencing Gossip Girl involves indulging in a binge-watching session. Fortunately, streaming services like Netflix and Hulu offer an extensive selection of seasons at no cost (Netflix boasts five seasons, while Hulu provides four). Moreover, The CW generously offers all six Gossip Girl seasons for complimentary streaming on their official website.
Gossip Girl Documentary
In 2020, a Gossip Girl documentary on HBO Max celebrates the show and its impact on the industry. The documentary explores the show's cultural impact and influences through interviews with the actors, writers, and producers. The documentary also looks back on the show's turbulent production and the complex lives of the freshman cast.
Gossip Girl in Other Countries
The show is currently available to stream in most countries. All six seasons can be streamed on Netflix in the UK and Ireland. In Australia, the series is available to stream on Stan or Foxtel. In Canada, Gossip Girl is available to stream on Netflix, while in India, viewers can access the show on Zee5 or Voot.
Trailer for Gossip Girl
Cast of Gossip Girl
The show, created by Josh Schwartz and Stephanie Savage, is based on a book series of the same name by Cecily von Ziegesar. Set in New York City's Upper East Side, the series revolves around the lives, relationships, and secrets of a group of privileged and wealthy teenagers. Here's a breakdown of some of the main characters and their portrayals:
Conclusion
Gossip Girl remains an iconic series that has captivated its devoted fan base for years. Its enduring allure transcends geographical boundaries, making waves in both domestic and international spheres. Gossip Girl seamlessly fits the bill for those seeking a riveting binge-worthy indulgence abundant with suspense and drama. Thanks to the availability of streaming platforms like Netflix and Hulu, coupled with the official Gossip Girl mobile application, immersing oneself in the narrative has never been more accessible. So, seize the opportunity and embark on your Gossip Girl journey today.