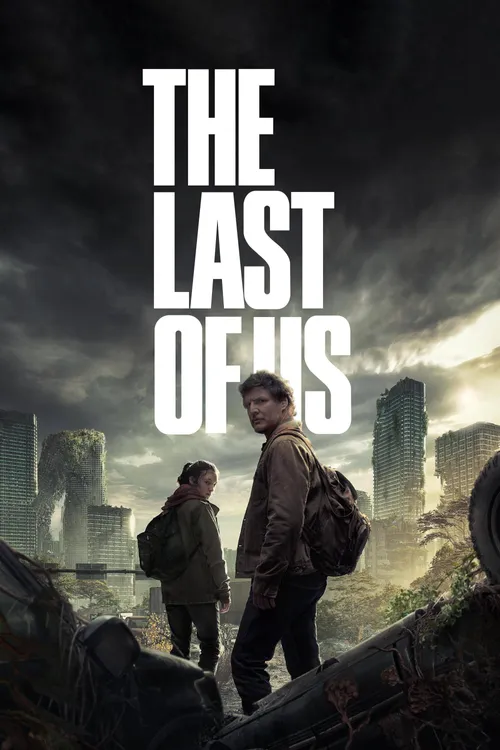 The Last of Us, an HBO post-apocalyptic drama series, was created by Craig Mazin and Neil Druckmann. The series, based on the 2013 computer game developed by Naughty Dog, takes place 20 years after a widespread fungal infection brought on by a mutation in the species Cordyceps that began a pandemic worldwide. After the worldwide epidemic wipes out civilization, a tough survivor takes charge of a 14-year-old girl who might be the last hope for humanity.

It is a bittersweet tale of love, hope, tenacity, and healing. The series is a top-notch and enjoyable series that flawlessly balances the suspense, horror, and action-adventure genres, making it perfect for people who love to binge-watch. Notably, it is one of the most popular television series today, and audiences adore it. The Last of Us's success as a film results from its top-notch acting, narrative, production design, and score. The series was considered one of the best live-action video game adaptations by critics and fans worldwide. The Last of Us also had record-breaking viewership across linear channels and HBO Max on the streaming service. The first day of the series premiere showed 4.7 million viewers, the second-highest number for HBO since 2010, and over 22 million within 12 days. This illustrates how warmly it is foreseen by audiences globally.

And with the publication of its first season, a cast of lovable characters from the show is introduced to us, allowing us to get to know them better and relate to their roles. In The Last of Us, Ellie Williams (Belle Ramsay) is one of these figures; the protagonist is resistant to the Cordyceps infection and might hold the secret to developing a vaccine.

The Last of Us fans are well-versed in the plot and characters way before the series adaptation due to their existing knowledge of the video game. Others, on the other hand, could easily have forgotten or missed information. This blog will take a broader look at The Last of Us Ellie and her actor, analyze what happened, and remember some of the show's most joyous and tragic scenes with her.
The Story Behind Ellie's Casting
Casting a live-action novel adaption is challenging. Even more difficult is casting a video game-based live-action adaptation. Fans already have a solid image of the game in their imaginations. Therefore, when expectations are not met, there will most likely be criticism among fans. Although the anger was primarily motivated by a love for the original game, it turned out that Pascal and Ramsey's portrayals of Joel and Ellie were the perfect match for the show. Since both actors have already been in Game of Thrones, they are likely familiar with one another and could work well together, which helps them both recreate or relive the game's ambiance. Additionally, their on-screen and off-screen chemistry makes it apparent that the duo is excellent, considering their relationship, demonstrating that they have what it takes to recreate Joel and Ellie's complex and endearing relationship.

Producer Neil Druckmann acknowledges in the casting of Ellie that it took countless auditions until they found the appropriate match. He revealed to The Hollywood Reporter that while developing the film, he spoke with Maisie Williams of Game of Thrones and Booksmart actress Kaitlyn Dever during a table read because they needed a performer who could play an inventive, eccentric and possibly violent character. Ramsay, however, was the one who stunned the producers when the TV program auditions reopened. After viewing Ramsey's audition film, they contacted the Game of Thrones showrunners, who convinced them of her talent; less than a month later, she was successfully cast as The Last of Us Ellie Williams.
Introduction to Ellie Williams
The Last of Us Ellie Williams is originally a character in the Naughty Dog video game series. Bella Ramsey portrays Ellie Williams in the television version, while Ashley Johnson portrays her in the computer games through motion capture and voice acting. She is a 14-year-old lesbian teen who expresses a lot of rage and rebellion but also has a secret yearning for love and bonding. Ellie is highly outgoing, but she often exhibits dread and anxiety. She is abrasive physically and vocally, but she still seeks advice and help from the grownups. Anna and an unidentified man gave birth to Ellie around 2019 while the nation was experiencing a fungus outbreak.  When Anna passed away, Marlene was responsible for looking for Ellie. Ellie was raised as an orphan in the Boston, Massachusetts, Military Quarantine Zone and was ignorant of life before the outbreak. Ellie and her partner Riley acquired the Cordyceps brain illness when they were both fourteen years old, and Ellie realized she was immune. Her mother's friend Marlene, the Fireflies' leader, thought she held the key to developing a vaccine through reverse engineering. Marlene sent smuggler Joel Miller (Pedro Pascal) to accompany Ellie outside the QZ, where a routine knock evolved into a year-long adventure across America that resulted in their strong relationship bond with one another.
Why is Ellie Immune to the Cordyceps Infection?
As the plot indicates, the Cordyceps infection, a mind-controlling virus brought on by a fungus that invades the host's brain, decimated the planet in 2003. The brain virus converts people into mindless zombie-like creatures. However, it keeps its victim under control while they are technically alive before devouring them. For around 20 years, humans have had no way to escape the virus, and this situation will remain hopelessly dreadful until Ellie Williams appears. Ellie is shown to be immune to the Cordyceps infection at the beginning of the series, although how or why precisely she is immune is unclear. Although Ellie's immunity is never officially explained, it is usually assumed that a genetic mutation is to blame for her lack of susceptibility to the fungus. Her body either continually battles the fungal infection and prevails or coexists with the fungi in a synergistic connection that allows her to withstand any adverse effects from them perpetually.

Ellie's immunity might be highly straightforward; she might have been conceived immune, which is impossible to copy or discern. The only way to discover about it would be accidentally, which happened after the pilot episode when Ellie revealed that she had been bitten by one of the infected weeks earlier but had not been ill. As a result, the Fireflies decided to move Ellie to their more advanced facility to protect her rather than disclose her immunity to the general public. Her immunity results from a mutation; therefore, they would have to look at her bloodstream, organs, and other genetic factors to recreate it and maybe treat the fungus infection to develop a vaccine that just might rescue the entire world. And according to a fan's explanation under the game synopsis, Ellie's mother was bitten before birth. As a result of the illness, Ellie was subjected to cordyceps as a fetus, which gave her immunity. We might also see something different since Druckmann, a co-creator of the HBO series, revealed to Newsweek that he had developed a plot about Ellie's mother that he hadn't been able to turn into a game but will be featured in the HBO series.