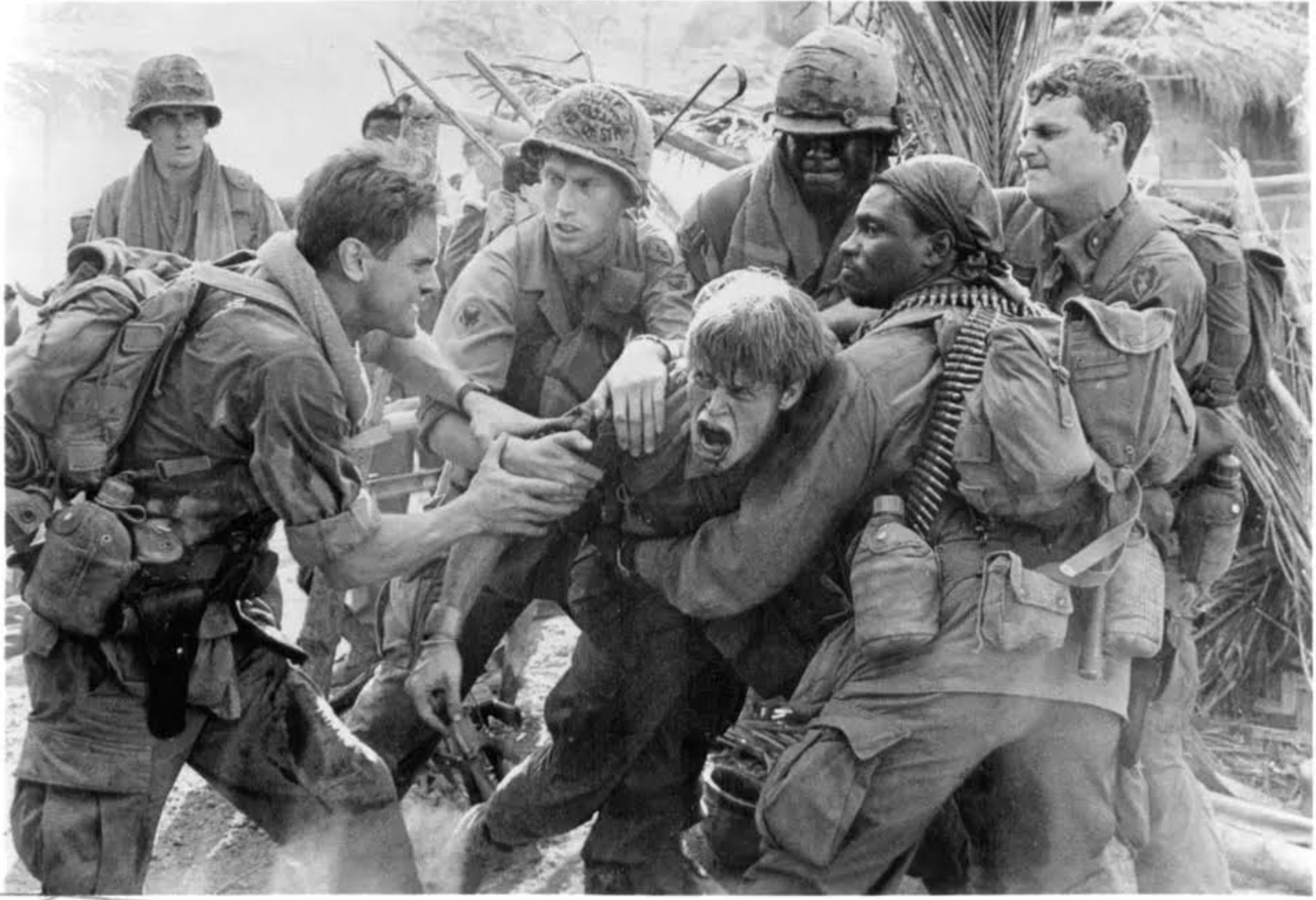 The Academy Awards ceremony is not only one of Hollywood's biggest nights, but also signifies the end of the always frenetic and often inspiring award season. While we may not always agree with the winners – or even the nominees – it is certainly fun to watch the drama unfold. Almost as fun as watching the movies themselves. 
But if you're looking for some good academy award winners from years past, here are a few that you can stream for free!
Platoon
Type: Action & Adventure, Drama
Release Date: 1986
Director: Oliver Stone
Starring: Charlie Sheen, Willem Dafoe
Rating: 88% RT, 8.1/10 IMDb
One of the greatest war movies of all time, Platoon captures not only the conflict between soldiers but also the conflict that takes place within each young man who goes into battle. Surprising absolutely no one, Platoon was awarded the best picture prize at the Academy Awards.
Terms of Endearment
Type: Documentary
Release Date: 2019
Director: James L. Brooks
Starring: Shirley MacLaine, Debra Winger, Jack Nicholson
Rating: 88% RT, 7.4/10 IMDb
This 1983 drama starring Shirley MacLaine and Debra Winger went home with the best picture award that year. This drama tells the story of a mother and daughter duo who don't always see eye to eye, and what happens when tragedy strikes.
Witness
Type: Crime, Drama
Release Date: 1985
Director: Peter Weir
Starring: Harrison Ford, Kelly McGillis, Josef Sommer
Rating: 92%, 7.4/10 IMDb
Rightfully walking away with the best original screenplay and best film editing awards, Witness stars Harrison Ford as a young detective who goes undercover in an Amish community after a young boy witnesses a horrific crime.
The Untouchables
Type: Crime, Drama
Release Date: 1987
Director: Brian De Palma
Starring: Kevin Costner, Sean Connery, Robert De Niro
Rating: 81% RT, 7.9/10 IMDb
With Robert De Niro as the notorious gangster Al Capone and Kevin Costner as Elliot Ness, the treasury agent determined to put him away, The Untouchables is an authentic and exquisite adaptation of this classic story. Not only that, but the film won Sean Connery an academy award for best supporting actor.
Adaptation
Type: Drama, Comedy
Release Date: 2002
Director: Spike Jonze
Starring: Nicholas Cage, Meryl Streep, Chris Cooper
Rating: 91% RT, 7.7/10 IMDb
Supporting actor Chris Cooper took home an Oscar for his role in this film, and it's easy to see why. Here we see a desperate script writer, portrayed by Nicholas Cage, who has grown desperate in his quest to adapt the book "The Orchid Thief."
The Fisher King
Type: Drama, Comedy
Release Date: 1991
Director: Terry Gilliam
Starring: Jeff Bridges, Robin Williams, Mercedes Ruel
Rating: 72% RT, 7.1/10 IMDb
The story of two troubled men who go on a quest together to search for the Holy Grail is at the center of The Fisher King. This Oscar-winning film (Mercedes Ruehl, Best Supporting Actress) is now available to stream at Freedive.
Legends of the Fall
Type: Drama, Romance
Release Date: 1994
Director: Edward Zwick
Starring: Brad Pitt, Anthony Hopkins, Aidan Quinn
Rating: 57% RT, 7.5/10 IMDb
If you were to look up the term "sweeping romance" in the big book of movie clichés, you'd probably see a movie still from Legends of the Fall. Except it isn't actually cliche, but absolutely gorgeous. So much so that John Toll took home the best cinematography award at the 1994 Academy Awards.