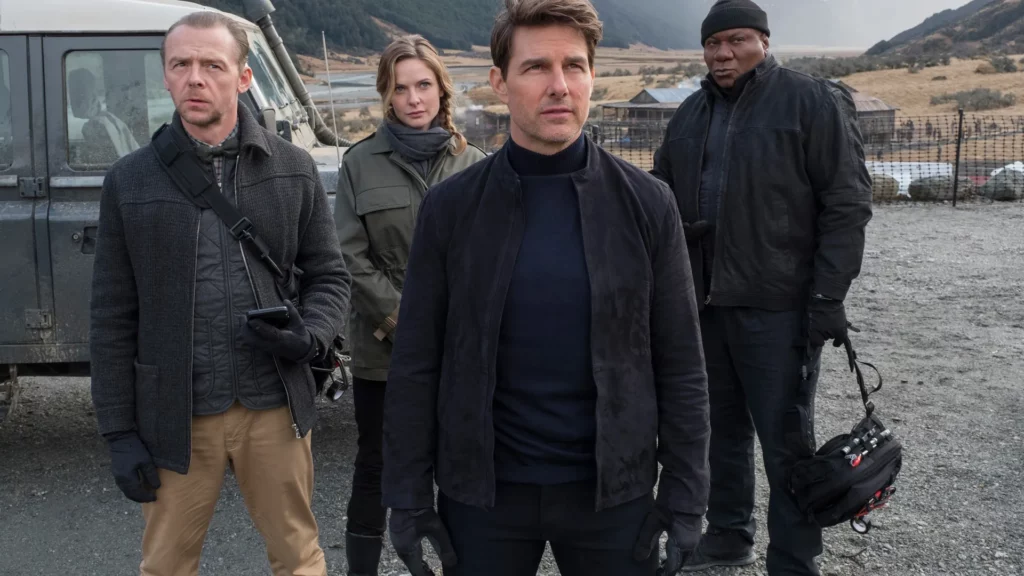 Do you enjoy a good thriller? Are you seeking something to hold you on the brink of your seat? Hulu is home to some of the most severe thrillers, and we have compiled a list for you to examine. From psychological terror to action-filled escapades, these films will leave you in awe.
How to stream these Best Thriller movies on Hulu
Any of our picks not streaming in your country? ExpressVPN unlocks Reelgood and all of your streaming services, giving you access to all movies and TV shows from around the world. Stream them from anywhere with a 30-day money-back trial from ExpressVPN.
Unblock Streaming with ExpressVPN (3 months free for Reelgood users!)
Connect to a US or UK server via ExpressVPN.
Let ExpressVPN run in the background as you watch all of your movies and TV shows, securely and with no throttling or bandwidth limits.
Psychological Horror
If psychological terror is your preference, Hulu boasts a great selection of pictures that will keep you in suspense until the finale. The Invitation is one of the most renowned titles, following a man who visits his former spouse's home for a dinner party and gradually discerns something ominous is occurring. The twisty plot and mysterious atmosphere make this one of the most intense thrillers available on Hulu.
Another great film in this genre is A Quiet Place. Set in a post-apocalyptic world where sound attracts monsters, this movie follows a family attempting to survive in silence. The film's use of sound and visuals makes it one of the most intense psychological thrillers available on Hulu.
Action Thrillers
If action is more your style, Hulu also offers some great films to keep your heart racing. One of the best choices is John Wick, an action-packed movie about an ex-hitman who emerges from retirement when gangsters kill his dog. With its nonstop action sequences and thrilling story, John Wick will have you on the edge of your seat until the end.
Hulu also presents Mission: Impossible – Fallout, which follows Ethan Hunt and his squad as they strive to obstruct terrorists from initiating nuclear assaults all over the planet. The movie contains some stunning stunts that will take your breath away and an ending that will leave you wanting more.
Mystery Thrillers
If mystery thrillers are your preference, Hulu offers a copious selection. A great pick is Gone Girl, tracking a woman who vanishes on her fifth nuptial anniversary, and her partner becomes the prime suspect in her disappearance. This movie maintains viewers in suspense until its unexpected finale and showcases a remarkable performance from Ben Affleck as Nick Dunne, the spouse accused of homicide.
Another excellent mystery thriller on Hulu is Prisoners, which follows two families whose daughters are kidnapped during Thanksgiving dinner, and a detective is determined to find them before it's too late. The twists and turns in this film will keep viewers guessing until its gripping conclusion.
Sci-Fi Thrillers
For those seeking something a bit different, Hulu also has some excellent sci-fi thrillers available. One standout title is Ex Machina, which follows Caleb Smith as he visits the mysterious home of Nathan Bateman to test out an artificial intelligence experiment gone wrong. With its smart writing and incredible performances from Oscar Isaac and Alicia Vikander, Ex Machina is one of Hulu's most intense sci-fi thrillers.
Another great sci-fi thriller is Edge of Tomorrow, which stars Tom Cruise as Major William Cage, who must battle off an alien invasion with help from Emily Blunt's Rita Vrataski, using time travel technology to reset his day every time he dies in battle. This thrilling adventure keeps viewers guessing until its explosive finale and features incredible action sequences.
Conclusion
Whether you're looking for psychological horror or sci-fi thrillers, there's something for everyone streaming on Hulu right now! These movies will surely please any fan of intense thrills with their smart writing and incredible performances – so don't miss out!