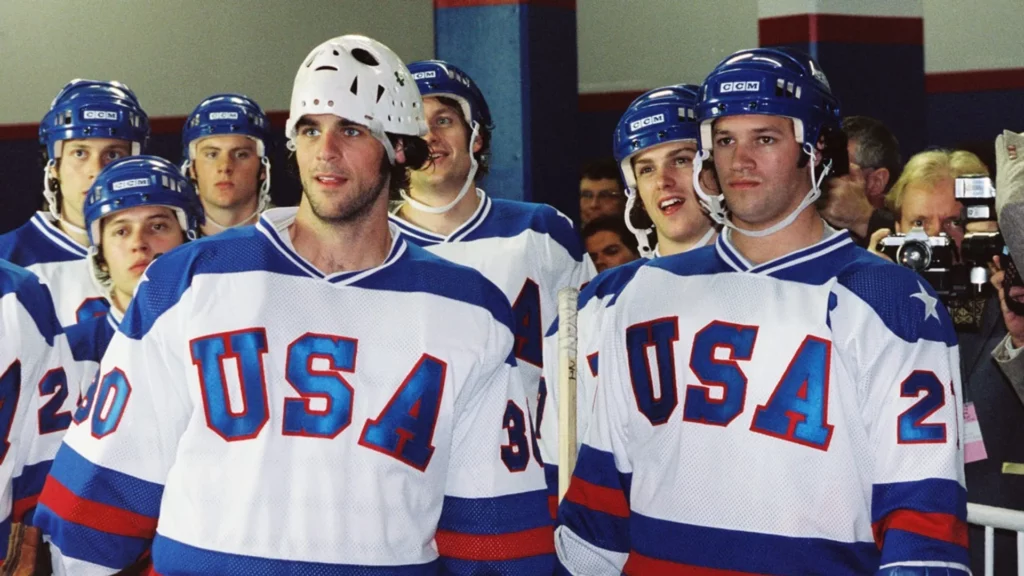 Embedded within our cultural fabric, sports films occupy a distinctive realm, frequently ascending to the echelons of adored cinematic gems. Endowed with a singular prowess, they can conjure sentiments, ignite inspiration, and orchestrate collective unity, uniting enthusiasts in the emotional support of the protagonists chasing their aspirations through the arena of dreams. Whether as colossal successes at the box office or as triumphant creations of indie origins, these films carve an indelible niche within countless hearts, thus etching their mark as paragons of the finest sports-themed cinematography ever conceived.
These Best Sports movies of All Time are not streaming in your country?
Any of our picks not streaming in your country? ExpressVPN unlocks Reelgood and all of your streaming services, giving you access to all movies and TV shows from around the world. Stream them from anywhere with a 30-day money-back trial from ExpressVPN.
Unblock Streaming with ExpressVPN (3 months free for Reelgood users!)
Connect to a US or UK server via ExpressVPN.
Let ExpressVPN run in the background as you watch all of your movies and TV shows, securely and with no throttling or bandwidth limits.
The magnificence of sports lies in its potential to kindle diverse emotions within us – spanning the ecstasy of triumph to the ache of loss. Sports encompasses a rich tapestry of encounters that seamlessly transitions onto the grand canvas of cinema. Numerous paramount sports movies revolve around surmounting hardships, silencing skeptics, and assimilating priceless wisdom when confronted with exceptional trials. Spanning from the legendary Rocky saga to Moneyball and The Social Network, exceptional sports films possess the capacity to orchestrate tension and encapsulate instances of splendor.
Among the most timeless sports films lies "Hoosiers," with Denzel Washington assuming the role of a fallen provincial basketball coach. The narrative unfurls the odyssey of an underdog team, embarking from the confines of Hickory, propelling themselves to the pinnacle of achievement at the Hoosier Dome in Indianapolis, ultimately seizing the coveted state championship. Indiana's unmistakable landmarks are the backdrop for this tale, from modest gymnasiums to the climactic showdown within the Hoosier Dome. A tale of camaraderie, unyielding spirit, and triumph, this narrative has etched an enduring place in the hearts of its numerous admirers.
Likewise, Bull Durham is a brilliant film about a washed-up minor league pitcher, played by Kevin Costner, who becomes a mentor to a hot-shot rookie. It stars Susan Sarandon as a passionate baseball fan who isn't afraid to say exactly what she thinks. This gem offers insight into minor league baseball and is filled with moments of comedy and romance. It's a classic take on a classic American pastime that continues to be referenced and studied by film enthusiasts.
One of the most memorable sports films is also one of the most recent – Moneyball. The ambitious attempt to put together a successful club on a tight budget by Oakland A's general manager Billy Beane and his staff is the subject of this movie. Brad Pitt stars as Beane, and the movie is based on a nonfiction book with the same title. Moneyball is a great sports film because it illustrates the struggles of success and the importance of staying true to one's values. It's an inspiring movie that shows the power of teamwork and can overcome even the most impossible of odds.
Speaking of impossible odds, The 1980 US Olympic Hockey Team's amazing win over impossible odds is the subject of the book Miracle. The movie stars Kurt Russell as the legendary coach Herb Brooks and features great performances from the cast. Miracle offers an inspiring glimpse into a moment in American history and celebrates the human spirit in the face of impossible circumstances.
Opting for a sunnier perspective, we encounter "Sandlot," a timeless and endearing narrative that revolves around a motley crew of young enthusiasts bound by their shared affection for baseball in the backdrop of the carefree summer of 1962. While they engage in daily bouts of baseball, these boys amass invaluable insights concerning camaraderie, collaboration, and the unwavering pursuit of convictions. The film showcases an ensemble cast exuding captivating charisma and showcases moments that have etched themselves as memorable landmarks in the annals of cinematic baseball lore.
Concluding our cinematic exploration is "The Social Network," a narrative unveiling the genesis of Facebook by Mark Zuckerberg. This cinematic journey traces the ascent of a youthful innovator, armed with a groundbreaking and audacious vision for reshaping human connectivity via the internet, forging his path. While not inherently a sports-focused tale, "The Social Network" intricately weaves a fabric of strategic maneuvering reminiscent of deception as Mark navigates obstacles en route to his triumph, ingeniously outmaneuvering all those opposing his ascent. It's an exciting and captivating story with great performances from the entire cast.
These are just a few classic and beloved sports films released over the years. Whether you're a huge sports fan or just looking for an inspiring story, there's likely a sports movie for you. Sports films capture the spirit of competition and bring to life the lessons we can learn from playing the games we love. Whether it's the triumphant peak of glory or the deep valley of defeat, sports films bring us on an emotional journey as we follow the stories of the characters we love.