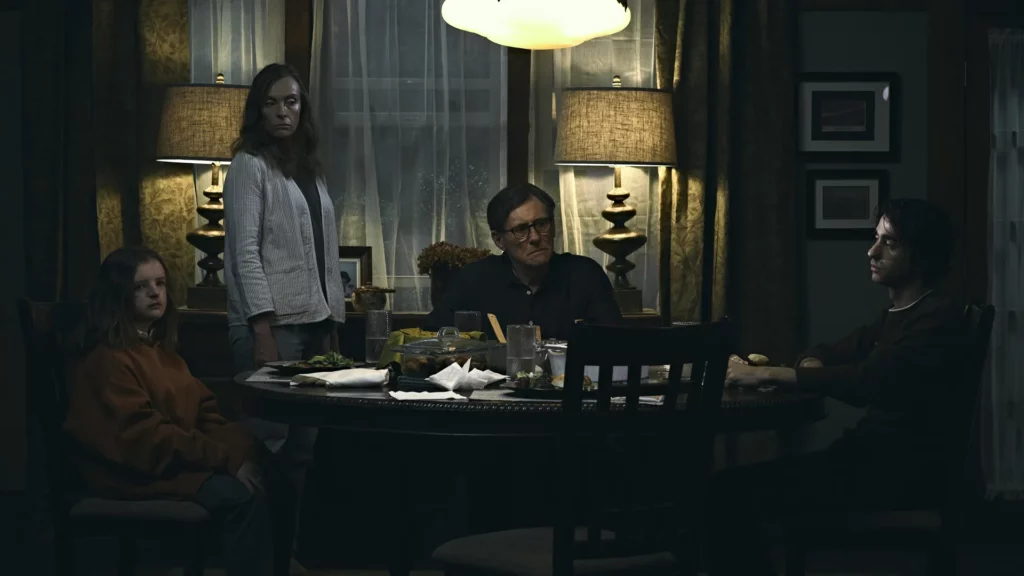 Shudder is an exclusive streaming platform devoted to horror cinema, granting suspense fans an avenue to explore a sweeping array of movies spanning from the iconic to the arcane. Encompassing a spectrum ranging from visceral slashers to intricately woven psychological enigmas, Shudder boasts a treasure trove of cinematic offerings, poised to jolt even the most seasoned enthusiasts of the genre from their composure. If you're feeling brave enough, here are the ten most terrifying Shudder movies that will leave you sleeping with the lights on.
These Best Shudder movies are not streaming in your country?
Any of our picks not streaming in your country? ExpressVPN unlocks Reelgood and all of your streaming services, giving you access to all movies and TV shows from around the world. Stream them from anywhere with a 30-day money-back trial from ExpressVPN.
Unblock Streaming with ExpressVPN (3 months free for Reelgood users!)
Connect to a US or UK server via ExpressVPN.
Let ExpressVPN run in the background as you watch all of your movies and TV shows, securely and with no throttling or bandwidth limits.
1.The Witch (2015): The Witch is a slow-burning psychological horror film in 1630s New England. It follows a deeply religious family tormented by dark forces in the woods surrounding their farm. The film slowly builds a sense of dread and unease until it culminates in a horrifying climax.
2.Hereditary (2018): Hereditary is a modern horror genre classic. Toni Collette stars as Annie, a grief-stricken mother whose family is slowly and painfully unraveled by a supernatural force. The film builds dread through expertly crafted sound design matched by its relentless visuals.
3. The Descent (2005): The Descent manifests as a suffocating phantasmagoria, wherein six companions venture into an uncharted network of caverns, unearthing more than their expectations could fathom. Enveloped in exquisitely taut sequences and an unyielding ambiance of apprehension, The Descent emerges as a cinematic opus capable of unsettling even the most steadfast devotees of the horror genre.
4. Raw (2017): Raw is a French-Belgian horror that follows a young woman adjusting to life at veterinary school. However, her world is quickly turned upside-down when she feels an insatiable hunger for human flesh. It's a horrible and intense film that will have you squirming in your seat.
5. Get Out (2017): Get Out is one of the most acclaimed horror films of the last decade, and it has rightfully earned its place among the all-time greats. It follows a young African-American photographer as he visits his white girlfriend's family and is slowly terrorized by a horrifying secret. Get Out is a must-watch movie packed with memorable characters and social commentary.
6. Antichrist (2009): Crafted by the renowned filmmaker Lars von Trier, 'Antichrist' emerges as a controversial film. It unfolds the narrative of a couple seeking solace in a woodland cabin following the loss of their son. However, their haven transforms into a theater of dread as an overwhelming and formidable entity subjects them to a series of profoundly unsettling and disconcerting sequences—a testament to the film's ability to evoke unprecedented reactions within contemporary horror.
7. The Babadook (2014): The Babadook is an Australian horror film that follows a single mother and her strange son as mysterious forces seem determined to snatch him away. With superb performances and a fantastic atmosphere, The Babadook is an extremely effective horror film that frightens viewers.
8. It Follows (2015): It Follows is a supernatural horror film about a deadly force that follows victims, stalking them until it kills them. It's a creepy and stylish film with scares that linger long after the credits have rolled.
9. The Void (2016): The Void is a low-budget horror film in an isolated hospital. A strange cult, unsettling creatures, and a relentless sense of dread make The Void a must-see movie for horror fans.
10. The Thing (1982): The Thing remains an enduring masterpiece in horror cinema, withstanding the trials of time. Helmed by the visionary John Carpenter, the narrative chronicles the daunting struggle of a team of scientists confronting an extraterrestrial being capable of assuming various forms. Enriched with moments that have etched themselves into the annals of horror film chronicles, this movie is an indispensable spectacle for enthusiasts.
There's something for everyone when it comes to finding horror movies on Shudder. Whether looking for old-school classics or modern horror films, these ten movies will make you shiver. So, if you're in the mood for some scares, why try one of these terrifying films?