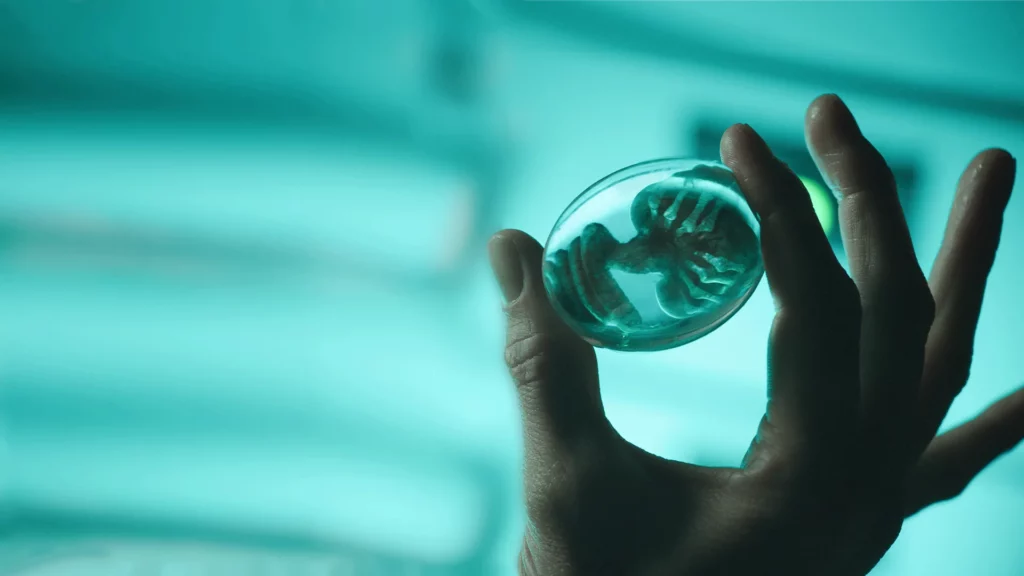 Many exhilarating and hair-raising science fiction horror films have graced the silver screen and digital streaming platforms in the past ten years, leaving audiences spellbound. Yet, determining where to embark on this captivating journey can pose a challenge amidst this abundance of choices. Thus, we present an authoritative compendium—a compass—to navigate the realm of the finest science fiction horror cinema from the previous decade.
These Best Sci fi Horror movies are not streaming in your country?
Any of our picks not streaming in your country? ExpressVPN unlocks Reelgood and all of your streaming services, giving you access to all movies and TV shows from around the world. Stream them from anywhere with a 30-day money-back trial from ExpressVPN.
Unblock Streaming with ExpressVPN (3 months free for Reelgood users!)
Connect to a US or UK server via ExpressVPN.
Let ExpressVPN run in the background as you watch all of your movies and TV shows, securely and with no throttling or bandwidth limits.
This dark Swedish fairy tale subverts traditional vampire horror tropes in a brilliant and chillingly real fashion. It follows the relationship between a lonely teenage boy and a vampire girl, his lifeline in a world that doesn't quite understand him. Featuring the American remake Let Me In, this movie will keep you enthralled until its intense and heartfelt conclusion.
This visually arresting movie follows a restless teenager as a relentless supernatural force follows her. Fear pervades every scene as he fights for his life and tries to stop his colleagues from suffering the same fate. The film has stunning visuals, hilarious scripts, and punches that will leave you shaking long after the redemption has ended.
This unique British sci-fi horror surrounds a subtle and suspenseful journey of an alien creature that comes to Earth to prey upon unsuspecting humans. The movie is beautifully shot and highly stylized, with a unique score by Mica Levi that adds to the powerful, dreamlike atmosphere. It's one of the few movies where tension is kept up throughout and is sure to leave you unsettled.
Directed by André Øvredal, this British movie follows two coroners as they attempt to identify the cause of death of an unnamed female. Things become more complicated as they discover more information about their mysterious subject and soon realize that something darker is at play. With stunning cinematography and eerie sound design, this will surely be one of the most unsettling horror movies you'll ever witness.
This independently produced supernatural chiller comes from the warped minds of Scottish Horror Filmmakers Lawrie Brewster and Sarah Daly. It follows a young man entering a dark realm in the Scottish Highlands, searching for answers as a mysterious figure continues to haunt him. Its visuals and score blend to create a unique and powerful experience with you on the edge of your seat.
The follow-up to Matt Reeves' 2008 classic wraps a gripping survival story with science-fiction elements to create a movie that keeps viewers hooked until the end. As the story progresses, its bold examination of trust and relationships will leave you questioning everything you thought you knew, particularly as its ominous ending will chill you to the core.
The sixth installment of the much-loved Alien franchise combines classic horror tropes with some truly terrifying imagery as the crew of an immigrant ship explores an unknown paradise with Michael Fassbender and Katherine Waterston, science this multi-year production of the 19th-century horror novel is sure to become an instant classic.
Based on the book of the same name, this astonishing movie is one of the most ambitious pieces of sci-fi horror of recent years. As a team of scientists investigates an unidentifiable phenomenon at the edge of our world, the results are stunning and, at times, terrifying. Alex Garland's unique directing style combined with unforgettable visuals make this one of the best horror-themed movies of any genre of the decade.
John Krasinski's latest directorial effort is an intense, nail-biting movie that follows a family's desperate attempt to survive in a post-apocalyptic world where one false move can mean death. Quick-fire editing and a chilling score help build the tension and suspense; even if you manage to catch your breath, the movie's haunting final moments will stay with you long after seeing it.
This 2016 horror masterpiece returns to 17th Century New England for an unnerving descent into dark folklore. When a family of Puritan exiles is driven from their land into the wilderness, they soon discover that the powerful and malicious forces that have pursued them are the most terrifying, disturbing, and beautiful of horror movies any one of the last ten years, it will surely leave you shaken and worried.
Jordan Peele's instant classic Get Out is a horror movie. As a young African American man discovers the shocking truth behind his girlfriend's family's intentions, Peele blends social commentary, horror, and suspense to devastating effect. Get Out is a masterclass in filmmaking and will have you constantly guessing until its gripping climax.
These ten movies demonstrate the mind-blowing potential of sci-fi horror. The genre has been taken to new heights over the last decade, from mind-bending visual feasts to dark, subtle stories. So why not take a break from the summer heat and experience one of these masterful movies as you burst the seams of terror in the comfort of your own home?