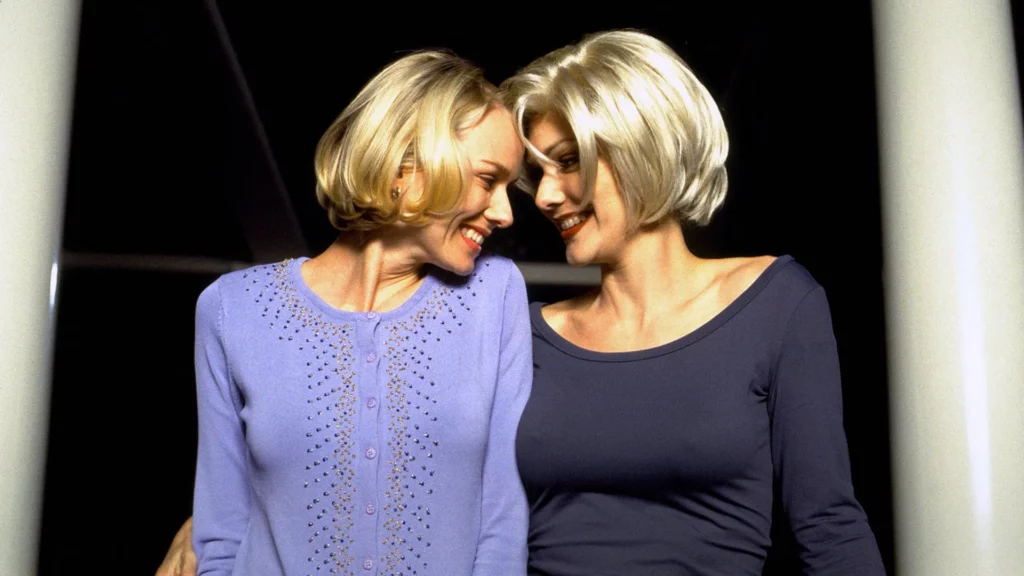 The psychological thriller genre has been bewitching viewers for years. It's a style of cinema in which directors delve into the human psyche and the strength of the mind, habitually obscuring the boundaries between actuality and fabrication. These psychological thrillers are fashioned to test our discernment, prompting us to doubt our cognizance of reality. If you're seeking a film that will leave you contemplating its motifs even after the credits have concluded, these mind-bending psychological movies are worth your time.
These Best Psychological movies are not streaming in your country?
Any of our picks not streaming in your country? ExpressVPN unlocks Reelgood and all of your streaming services, giving you access to all movies and TV shows from around the world. Stream them from anywhere with a 30-day money-back trial from ExpressVPN.
Unblock Streaming with ExpressVPN (3 months free for Reelgood users!)
Connect to a US or UK server via ExpressVPN.
Let ExpressVPN run in the background as you watch all of your movies and TV shows, securely and with no throttling or bandwidth limits.
David Lynch's 2001 masterpiece, Mulholland Drive, is a psychological thriller that is as mesmerizing as it is enigmatic. In the hallucinatory metropolis of Los Angeles, a woman who has lost her memory explores to uncover the peculiar circumstances surrounding her identity. Its meandering storyline and fantastical scenes guarantee to leave you bewildered and discombobulated – but in an advantageous manner.
The Machinist follows the story of Trevor Reznik, a factory worker who hasn't been able to sleep in a year. His peculiar conduct and the drastic reduction in body mass began to take a toll on him, prompting him to investigate the enigma of his sleeplessness and its connection to his former life. This psychological thriller will keep you perched on the brink of your seat as you unravel the reality behind Trevor's plight.
The Prestige, a 2006 thriller, stars Christian Bale and Hugh Jackman as competing magicians in 19th-century London. As their hostility intensifies, their mania with outdoing one another results in darker and more dangerous lengths. This movie will keep you speculating as it unravels the mysteries behind their shows and the potency of delusion.
Eternal Sunshine of the Spotless Mind is a 2004 romantic comedy-drama featuring Jim Carrey and Kate Winslet as two ex-lovers who complete a course of action to eradicate each other from their recollections. The movie follows the two characters as they investigate the profundities of their relationship and its lingering impacts. This thought-provoking film will have you contemplating the strength of memory and what it means to love someone truly.
The Lobster is a peculiar dark-humored comedy set in an apocalyptic world where single people must discover a romantic companion within 45 days or be metamorphosed into an animal of their choosing. This peculiar narrative follows David, an uncomfortable solitary character who strives to flee this peculiar society and its oppressive regulations. This macabre comedic movie will leave you pondering the essence of love and its significance in our lives.
Stanley Kubrick's 1980 terroristic masterpiece, The Shining, is a psychological thriller that has become forever memorable in the chronicles of cinematic history. Jack Nicholson stars as Jack Torrance, a scribbler who takes his family to an isolated hotel for a winter break, and this movie will have you feeling disconcerted as it plunges into lunacy and savagery. Its eerie atmosphere and delirious visuals are sure to make your scalp prickle.
Martin Scorsese's 2010 noir-style Shutter Island features Leonardo DiCaprio as U.S Marshal Teddy Daniels, assigned to inspect a psychiatric facility on an isle off the coast of Massachusetts. As Daniels delves into the secret behind his mission, he reveals a vicious scheme that will leave viewers questioning their mental stability.
Fight Club, a 1999 cult classic, stars Edward Norton and Brad Pitt as two men who establish an illicit fight club to confront the accepted standards of contemporary society. This movie will prompt you to consider the potency of consumerism and its consequences on our lives. The movie's unexpected ending is sure to leave your mouth agape.
Christopher Nolan's 2010 science fiction thriller Inception follows an international team of thieves attempting to steal information from people's dreams. With its peculiar narrative and impressive visuals, this movie will cause one to doubt the limits between fact and fancy.
These convoluted psychological movies will leave you speculating and discombobulate you even after the end credits have emerged. If you're searching for a thriller that will test your conceptions or a movie that will make you interrogate your stability, these films will surely assuage that urge. So switch off the lights, grasp some popcorn, and be ready for an ineffaceable voyage into the human psyche.