Finding an online streaming service that offers thousands of movies and television shows at no cost can be daunting. Fortunately, there are plenty of alternatives out there for those who want a similar experience as onionplay—and some even provide better features than what onion play has! Here's a list of great alternative services that you can use instead: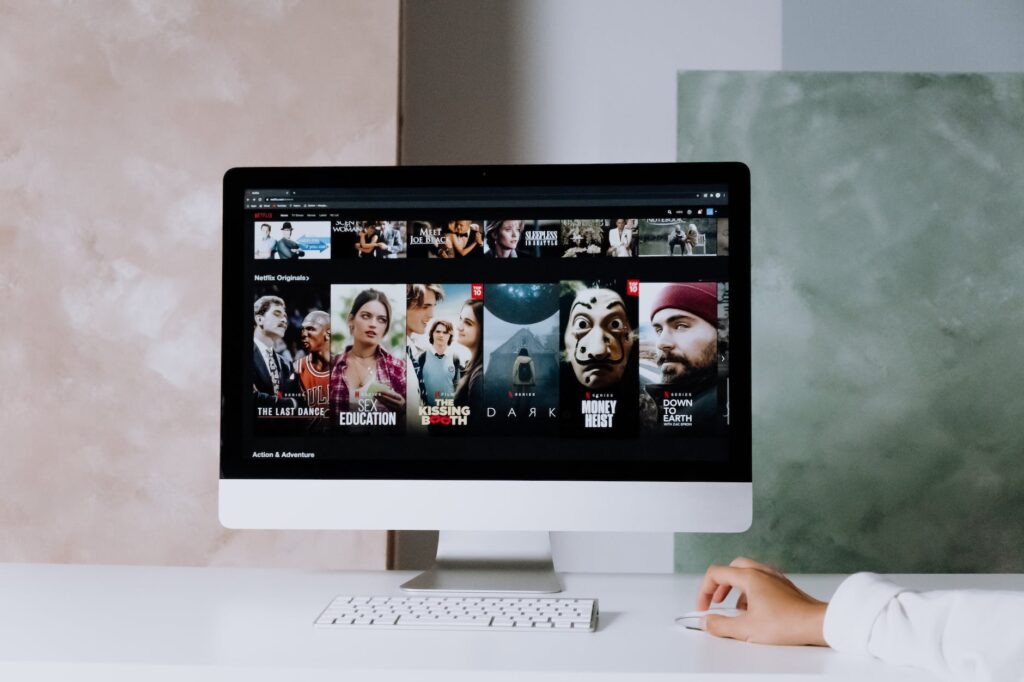 1) Reelgood – Reelgood is one of the best substitutes for OnionPlay in terms of content variety and usability. It allows you to stream over 20 different services like Netflix or Amazon Prime directly from its website, so you don't have to jump between multiple apps or websites trying to find your favorite movies or shows anymore! It also offers robust filters allowing users to quickly search through its huge selection based on genres like Sci-fi/Fantasy, Horror, etc., which makes finding something new easy!
2) Popcornflix – Popcornflix is another popular alternative providing free online streaming services. Its library of movies and television shows is constantly growing, with new content being added weekly! The streaming site also provides various genres like horror and adventure, so there's something for everyone.
3) TubiTV – TubiTV is a great alternative to Onionplay if you're looking for an ad-supported platform, as it has one of the most extensive libraries available online today. It offers thousands of TV shows and movies from Hollywood, Bollywood, and other production houses without any subscription charges or registration required! Furthermore, its user interface design makes navigation through its huge selection easy.
4) Crackle – If you want a free service that allows access to some popular films, then Crackle should be your go-to option as it has been around since 2007, providing users with both classic gems as well modern blockbusters alike—all at no cost whatsoever! Additionally, they offer regular updates on their library, so there's always something new to watch each time you visit this streaming website.
5) Vudu – Vudu allows viewers access to HD quality films without the need for any subscriptions or premium plans like Netflix does; furthermore, their wide variety, which covers all types of genres, ensures that users won't run out of entertainment anytime soon either! Additionally, they also have a feature called Movies On Us, which provides free movies and TV shows to watch.
6) PlutoTV – PlutoTV is an exciting streaming service that offers over 100 channels from various genres like sports, news, and movies. It's the perfect alternative for those who want access to live television without paying subscription fees or signing up for cable plans! Plus, it has some great features like cloud DVR support, so you can always record your favorite shows too!
7) CONtv – CONtv offers users ad-supported streaming services providing them with access to thousands of movies and TV show episodes totally free of cost. Furthermore, their library covers topics ranging from comedy, horror, action, etc., making sure there's something entertaining for everyone! Plus, they also have additional features such as parental controls allowing parents an extra layer of control when it comes to their children's viewing habits.
8) Free Movies Cinema – If you're looking for a streaming service that's completely free without any commercials, then Free Movies Cinema should be your go-to option. It offers viewers access to over 5,000 movies and TV shows from various genres like comedy, action, etc., all with no registration or subscription fees required!
9) Kanopy – Last but not least is the fantastic Kanopy which provides users with access to numerous indie titles and some highly acclaimed films by famous directors such as Martin Scorsese and Ingmar Bergman. The platform also supports multiple devices, so you can watch their content on any device of your choice; plus, its interface makes navigation through their library easy.
Finding an online streaming service that offers thousands of movies and television shows at no cost can be difficult. Fortunately, there are plenty of alternatives out there for those who want a similar experience as onion play—and some even provide better features than what Onionplay has! Reelgood, Popcornflix, TubiTV, and Crackle are just a few great services one can use instead of OnionPlay to enjoy watching the latest releases without paying hefty subscription fees!