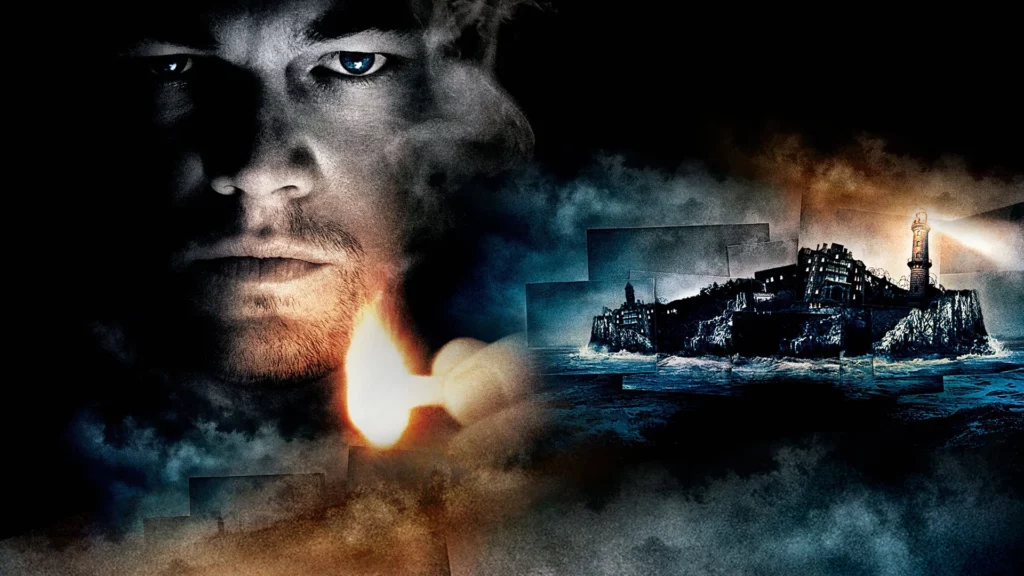 Enigmatic films have charmed audiences since the dawn of the silent film era, persisting as an enduring delight for cinephiles even in modern times. A well-crafted enigma on celluloid will rivet you to the edge of your seat, engrossed in conjecture, while the denouement tantalizingly eludes until the very finale. Whether it's a classic black & white thriller or a classic corner noir, you can't deny the thrilling sense of satisfaction of a good twist in the plot.
These Best Mystery movies are not streaming in your country?
Any of our picks not streaming in your country? ExpressVPN unlocks Reelgood and all of your streaming services, giving you access to all movies and TV shows from around the world. Stream them from anywhere with a 30-day money-back trial from ExpressVPN.
Unblock Streaming with ExpressVPN (3 months free for Reelgood users!)
Connect to a US or UK server via ExpressVPN.
Let ExpressVPN run in the background as you watch all of your movies and TV shows, securely and with no throttling or bandwidth limits.
If you're a fan of the mystery genre or just looking for something to watch, here are some of the best mystery movies that you should definitely add to your watch list ASAP!
Inaugurating in 1941, this cinematic gem marked one of the foremost endeavors penned and helmed by the esteemed John Huston. Humphrey Bogart assumes the lead, portraying the enigmatic private investigator, Sam Spade, embarking on an odyssey to pursue an elusive ebony effigy known as the Maltese falcon. Unfolding within the murky depths of San Francisco's subterranean realm, this noir masterpiece stands as an indispensable spectacle for aficionados of the genre.
Released in 1944, "Double Indemnity" weaves a captivating tale of subterfuge and remorse, entangling a wily insurance peddler (Fred MacMurray) and an alluring femme fatale (Barbara Stanwyck). Helmed by the masterful director Billy Wilder, this timeless enigma-laden thriller stands as an imperative indulgence for aficionados of superlative cinema.
Alfred Hitchcock's 1958 psychological suspense film features breathtaking cinematography, a compelling plot, and a captivating tale of obsession and manipulation. James Stewart stars as John 'Scottie' Ferguson, a retired detective who struggles with his own fear of heights and obsession with a mysterious woman (Kim Novak). Vertigo is a must-watch for any mystery fan looking for something truly unique and captivating.
This 1974 neo-noir classic is a mysterious crime drama focusing on the secrets and lies of Los Angeles' seedy Chinatown. Jack Nicholson stars as private investigator JJ Gittes, who must uncover the secrets behind a strange water-theft operation. One of the most acclaimed mystery films of all time, Chinatown deserves a spot on any mystery fan's watchlist.
Rear Window is another Hitchcock classic mystery from 1954, starring Jimmy Stewart as L.B. Jeffries, a wheelchair-bound photographer who is convinced that he has witnessed a murder from his rear window. With classic Hitchcock suspense and strong performances from Stewart and co-star Grace Kelly, this classic mystery is sure to keep you guessing until the very end.
In the enigmatic realm of 2001's neo-noir suspense thriller, an enthralling tale of retribution and amnesia unfurls, with the enigmatic Guy Pearce taking the helm as Leonard. Obsessed with unveiling the veracity behind his beloved's murder, Leonard embarks on an unrelenting odyssey. Through the intricate interplay of flashbacks and hard-boiled dialogue, this singular enigma will leave you yearning for elucidation.
The Prestige, a 2006 enigmatic thriller, showcases the remarkable talents of Hugh Jackman and Christian Bale, under the masterful direction of Christopher Nolan. This riveting narrative unfurls the tale of a profound antagonism between two illustrious prestidigitators in the heart of London, and the unfathomable depths they'll plumb to secure triumph in the contest of deceptions. With a great mystery, stunning visuals, and an ending you won't see coming, The Prestige is a must-watch for any fan of the genre.
This 2003 mystery-drama is a powerful story of redemption and revenge, starring Sean Penn, Tim Robbins, and Kevin Bacon. Directed by Clint Eastwood, this gripping tale of friendship and betrayal will keep you on the edge of your seat until the end.
Released in 2010, Shutter Island is a psychological thriller directed by Martin Scorsese and starring Leonardo DiCaprio as U.S. Marshall Teddy Daniels, a man who is on a mission to a mysterious mental hospital on a remote island. With its haunting atmosphere and intense plot twists, this mystery will leave you guessing until the very end.
Behold these exemplars of superlative enigma-laden cinema, compelling you to partake in their mystifying allure with utmost celerity. Pray, do you possess any other enigmatic gems that you might vouch for? We eagerly await your discerning contributions in the comments section!