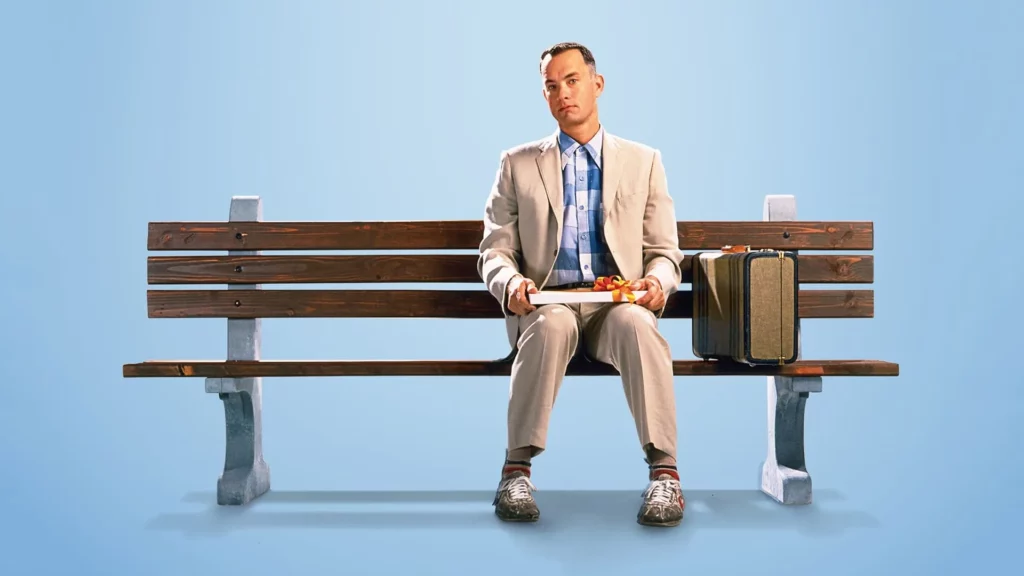 In contemporary times, a paramount means of relaxation and forging indelible camaraderie with friends entails the collective experience of cinematic narratives. A meticulously chosen film possesses the unparalleled capacity to unite individuals, kindle engaging discussions, and weave an enduring tapestry of connection destined to endure time. Thus, orchestrating a convivial gathering of companions to partake in one of these cinematic marvels could be an ideal catalyst to inaugurate an unforgettable soirée!
These Best movies to Watch with Friends are not streaming in your country?
Any of our picks not streaming in your country? ExpressVPN unlocks Reelgood and all of your streaming services, giving you access to all movies and TV shows from around the world. Stream them from anywhere with a 30-day money-back trial from ExpressVPN.
Unblock Streaming with ExpressVPN (3 months free for Reelgood users!)
Connect to a US or UK server via ExpressVPN.
Let ExpressVPN run in the background as you watch all of your movies and TV shows, securely and with no throttling or bandwidth limits.
If your group of friends enjoys absurdity, then The Big Lebowski will surely be a hit. Set in Los Angeles in the 90s, the movie follows "The Dude" (Jeff Bridges) as he's caught up in a surreal case of mistaken identity.
Supported by his companions Walter Sobchak (depicted by John Goodman) and Donny Kerabatsos (brought to life by Steve Buscemi), the purposeless Dude becomes entangled in the depths of The Big Lebowski's underground realm. This influential millionaire uses a wheelchair. With the narrative's convolutions and idiosyncratic personas gracing the stage, the film climaxes in an uproariously eccentric culmination.
Should you and your companions seek a mist of sentimentality, The Princess Bride emerges as an impeccable selection. Guided by the directorial finesse of Rob Reiner, this timeless gem unwraps the romantic escapades woven around Westley (Cary Elwes) and Buttercup (Robin Wright) within the fictitious realm of Florin—a realm adorned with a tapestry of swords, rogues, and even a colossal figure. Enriched by its vibrant ensemble and dialogue etched in memory, The Princess Bride assures to paint a grin upon countenances, crafting enduring imprints in the realm of reminiscence.
There's the cult classic Pulp Fiction for those who prefer a little edge to their movie nights. Directed by Quentin Tarantino, this darkly humorous crime drama follows a series of interweaving stories unfolding in an unknown and dangerous Los Angeles. Featuring an all-star cast, the movie takes you on a wild ride full of criminals, guns, and drugs — all woven together with a unique flavor. Truly something to be experienced with friends along the journey.
The perfect pick for an action-packed movie night, Harrison Ford portrays the intrepid archaeologist who embarks on a quest to find the Holy Grail in Indiana Jones and the Last Crusade. Teaming up with his father (Sean Connery) and a beautiful museum curator (Alison Doody), our hero goes on a roller coaster of a mission sure to delight and amaze. Prepare for thrills, chills, and laughs as Indiana Jones packs up his whip and hat and heads off on his greatest quest.
The classic Bill Murray comedy Groundhog Day is the perfect choice for those looking for a lighthearted and thought-provoking movie. Murray stars as Phil Connors, a disgruntled weatherman who, after covering Groundhog Day in Punxsutawney, gets stuck in an endless cycle of time. Each day, he relives the same 24 hours until he learns to embrace the idea of living "at the moment." Sure to create discussions tinged with humor and pathos, Groundhog Day is one of the best movies to watch with friends.
This Academy Award-winning film tells the delightful story of a sweet man (Tom Hanks) who, despite mental challenges, moves through life, encountering unforgettable moments. Forrest Gump embodies the power of positive thinking, showing us that seemingly impossible obstacles can be overcome. Get ready to be deeply moved — this excellent movie will inspire laughter and even tears.
An imperative inclusion for any social gathering, the enduring masterpiece 'Good Will Hunting' beckons. This cinematic gem traces the odyssey of a prodigious janitor (portrayed by Matt Damon) whose exceptional acumen propels him into an extraordinary expedition. Guided by his therapist (skillfully depicted by Robin Williams) and companions, Will confronts the poignant turmoil of harmonizing his history with future prospects. With a harmonious fusion of pathos, fun, and sentiment, this film promises an enthralling engagement that will captivate each attendee, ensuring a collective experience that lingers.
These are just a few of the many fantastic films for an enjoyable movie night with friends. So, grab some snacks, bring the group together, and let the film roll!
No matter which movie you decide to watch, some preparation and thought can help make your experience extra special. Let each of your friends pick a few movies they would like to see, and then discuss the options. Conversation starters are frequently movies that straddle the border between comedy and drama or have complex characters. And lastly, make sure you get snacks that everyone will enjoy. Nothing makes a movie night more memorable than enjoying it with friends and a tasty snack!