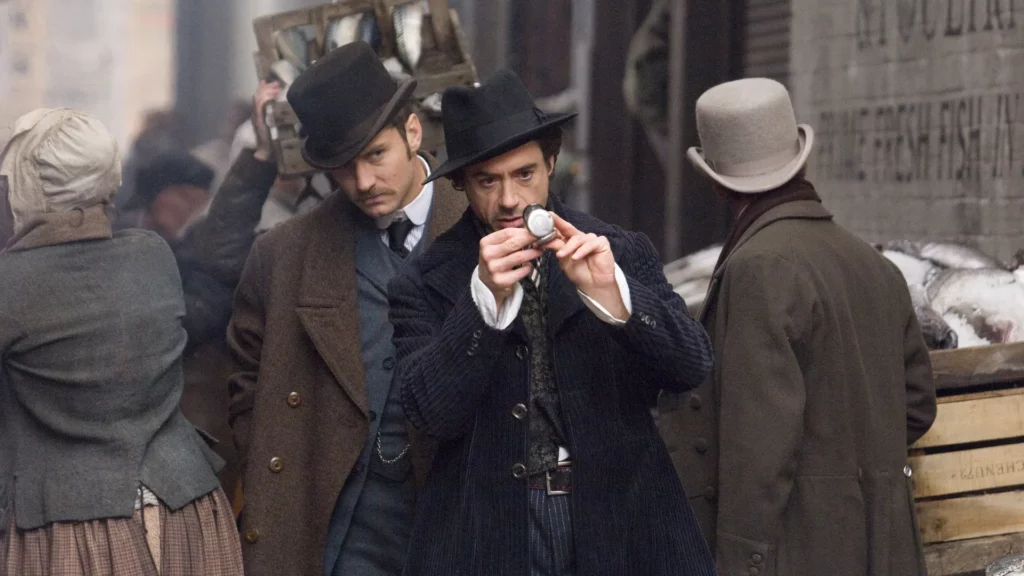 Looking back on 2009, it's hard to deny that it was a great year for cinema. 2009 has plenty for everyone to enjoy on the big screen, including comedies, dramas, horror, and science fiction. In light of this, let's examine the top ten films of 2009.
These Best movies from 2009 are not streaming in your country?
Any of our picks not streaming in your country? ExpressVPN unlocks Reelgood and all of your streaming services, giving you access to all movies and TV shows from around the world. Stream them from anywhere with a 30-day money-back trial from ExpressVPN.
Unblock Streaming with ExpressVPN (3 months free for Reelgood users!)
Connect to a US or UK server via ExpressVPN.
Let ExpressVPN run in the background as you watch all of your movies and TV shows, securely and with no throttling or bandwidth limits.
1.Up The film "Up" from Pixar garnered immense popularity, captivating audiences with its breathtaking 3D animation and profoundly touching moments. Narrating the tale of an elderly widower's quest to fulfill his late wife's dream of reaching paradise, the movie garnered widespread acclaim for its heartfelt storyline and visually stunning graphics.
2. Moon: Although it flew under the radar for most people, Moon was a captivating film set on a resource-mining space station. After a robotic clone of his character begins to question the mission, our protagonist goes on a journey of self-discovery.
3. District 9: South African director Neill Blomkamp's science-fiction parable brought together social and political commentary with great FX and style. This film about aliens trying to escape a prison-like containment area struck a chord with movie-goers and audiences worldwide.
4. The Hangover: A massive success that spawned two sequels, The Hangover was the year's funniest film. Centering around a Las Vegas bachelor's weekend gone wrong, the film was full of unforgettable characters and raucous moments.
5. Avatar: James Cameron's return to the big screen after a 12-year absence was a huge success. And while the film didn't have its flaws, Avatar was an incredible technological achievement with a thoughtful story that resonated with audiences around the world
6. A Single Man. Directed by fashion designer Tom Ford, the film centers around an English professor (played by Colin Firth) and his struggles with depression following the death of his partner. Featuring exquisite cinematography and a powerful performance by Firth, A Single Man is one of the best films of 2009.
7. Star Trek: J.J. Abrams initiated a dynamic renaissance of the renowned Star Trek franchise, captivating a new generation through an exhilarating and astoundingly loyal adaptation of the original series. The stellar portrayals of Kirk and Spock by Chris Pine and Zachary Quinto, respectively, contributed to the monumental triumph of Star Trek, garnering immense acclaim.
8. Amidst the recipients of prestigious accolades, 'Inglorious Basterds' by Quentin Tarantino emerged victorious, presenting a World War II epic that redefined the paradigm of action and violence in the historical backdrop. Adorned with exceptional portrayals by Brad Pitt and Christoph Waltz, this cinematic marvel etched itself as an unforgettable gem among the films 2009.
9. Up in the Air: George Clooney starred in this poignant drama about corporate downsizing alongside a great supporting cast, including Anna Kendrick and Vera Farmiga. This film was a powerful reminder of how our decisions can change lives and reshape society.
10. In the realm of Sherlock Holmes, Guy Ritchie's vision unfurled into an enthralling action-adventure adorned with enigmatic enigmas and astute banter. The remarkable portrayals of Sherlock Holmes and Watson by Robert Downey Jr. and Jude Law breathed life into this contemporary rendition, ensuring a mesmerizing cinematic experience.
So, there you have it – the ten best films of 2009. Whether you're looking for some thrilling popcorn entertainment or thought-provoking drama, there should be something for everyone in the films listed here.