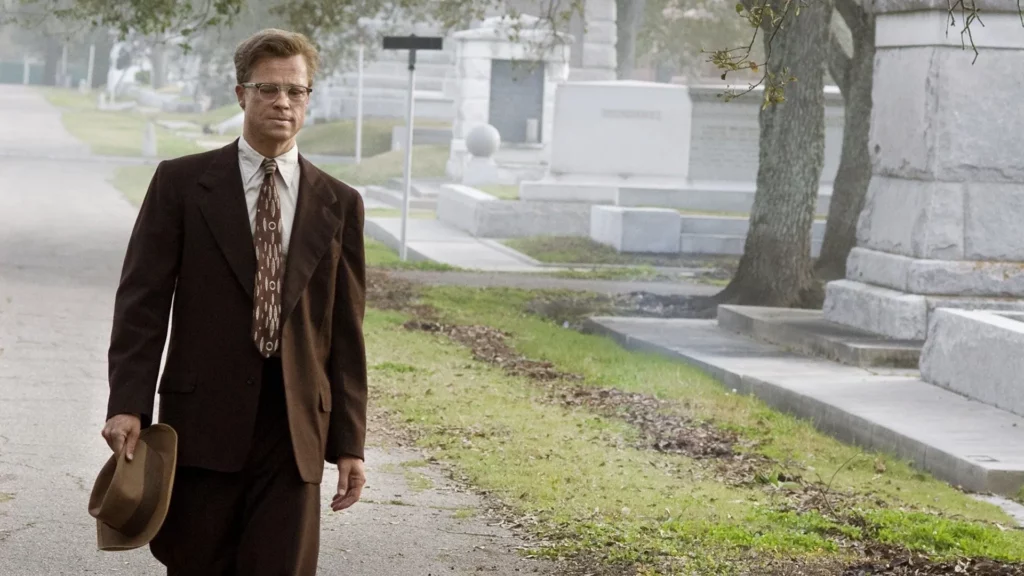 The year 2008 undoubtedly etched its mark in the hearts of cinephiles worldwide, birthing a selection of cinematic marvels that have since secured their esteemed positions as contemporary masterpieces. Gathered here is an assortment of the paramount cinematic creations that graced the silver screen in 2008—works that demand your attention for a complete cinematic journey.
These Best movies from 2008 are not streaming in your country?
Any of our picks not streaming in your country? ExpressVPN unlocks Reelgood and all of your streaming services, giving you access to all movies and TV shows from around the world. Stream them from anywhere with a 30-day money-back trial from ExpressVPN.
Unblock Streaming with ExpressVPN (3 months free for Reelgood users!)
Connect to a US or UK server via ExpressVPN.
Let ExpressVPN run in the background as you watch all of your movies and TV shows, securely and with no throttling or bandwidth limits.
The Dark Knight: Helmed by Christopher Nolan and featuring Christian Bale as Bruce Wayne/The Dark Knight, this cinematic marvel represents the second chapter within the Batman trilogy, indubitably reigning as the most legendary within the triumvirate. "The Dark Knight" meticulously unveils the philosophical quandaries enveloping Batman, illuminating his arduous odyssey to reconcile with inner torment, poised to confront his paramount adversary, The Joker, exquisitely portrayed by the unhinged Heath Ledger. Witnessing this opus is an unequivocal immersion in awe, positioning it seamlessly among the echelons of the most exceptional superhero narratives to grace the silver screen.
Wall-E: The trash compactor robot in Disney-Pixar's animation and storytelling masterwork sets out on a futuristic quest to preserve humanity. This heartwarming and humorous tearjerker serves as a gentle reminder to everyone that, no matter how hopeless the circumstances, maintaining optimism and doing your part are the best options.
Gran Torino: Portraying an aged war veteran grappling with the rapidly shifting world, Clint Eastwood delivers a profoundly stirring performance in this emotionally charged cinematic creation. Boasting exceptional scripting, standout character portrayals, and poignant sequences that etch themselves into memory well past the concluding credits, this movie effortlessly strikes a harmonious chord with its audience.
Let The Right One In: A young, mistreated boy falls in love with an old vampire who resides in his apartment complex in the Swedish horror movie. This film presents a distinctive viewpoint on the vampire genre and is simultaneously touching, humorous, and terrifying.
Slumdog Millionaire: An Indian boy from a slum climbs to popularity after winning the local equivalent of "Who Wants to Be a Millionaire?" in this coming-of-age tale. This movie was not only a massive box office success but also won eight Academy Awards in 2009, showing the world the power of never giving up and striving for success.
The Wrestler: Darren Aronofsky's film is about a professional wrestler struggling to adapt to life after retirement. This is best known for finally earning an Academy Award nomination for the long overdue, but still excellent, performance from Mickey Rourke.
The Curious Case Of Benjamin Button: An adaptation of F. A guy who was born in his nineties and has begun to age backward is the subject of the sardonic short story of the same name by Scott Fitzgerald. This movie is full of humor and melancholy moments that will leave you reflecting on the beautiful circle of life.
Burn After Reading: A perfectly written black comedy by the Coen Brothers. This movie follows a group of bumbling gym employees as they stumble upon a missing hard drive belonging to a former CIA operative. The well-known comedic actors playing each character give this movie a fun and unique tone and make it an absolute must-see.
The Visitor: This independent movie, starring Richard Jenkins, follows a college professor who discovers a couple of immigrants living in his New York City apartment without authorization. It follows his journey to New York City's immigration court and how he slowly learns to accept those he considers to be "different."
In Bruges: A classic black comedy by director Martin McDonagh about two hitmen holed up in a Medieval town of Bruges, Belgium. Strangely enough, this movie is both incredibly hilarious and very dark at the same time and is frequently cited as one of the best dark comedies of all time.
Among the plethora of splendid films unveiled in 2008, the ones mentioned here merely scratch the surface, with each offering a unique avenue of enjoyment. Regardless of your penchant for action, dark humor, fantasy, or drama, the cinematic landscape of 2008 unfurls an array of choices to captivate your senses. Seize the moment; indulge in these cinematic treasures that transcend time. Let the reels unfold before you, for these classics beckon to be experienced.